Last Madame: Joanne Peh talks about that steamy M18 scene
Toggle's first ever drama with a mature rating sees the actress hopping into bed with the most risque script of her career. Are her parents going to watch it? What advice did Desmond Tan give her? And is it really all about the sex?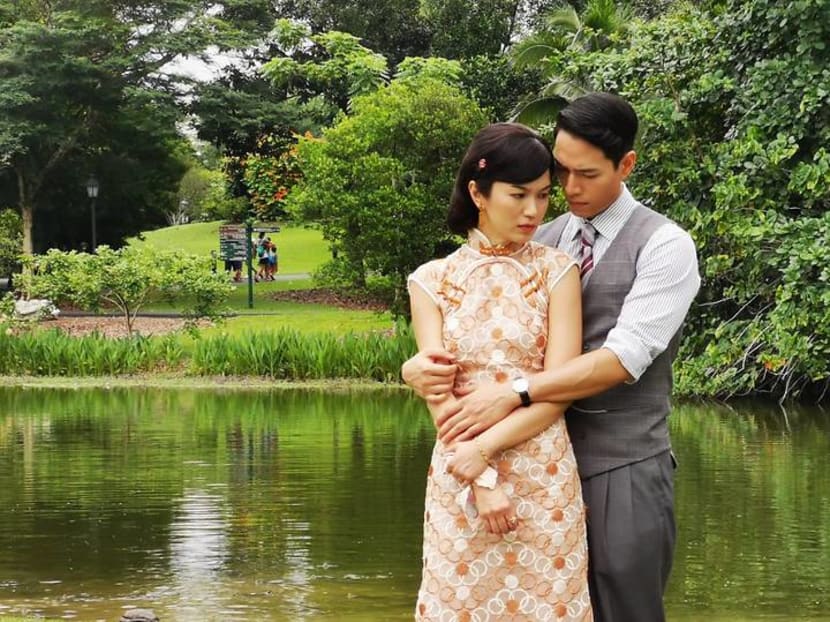 When we asked Joanne Peh how it felt to make history by starring in Toggle's first drama series with a mature rating, she gave us a jaunty little smile. "I feel good. I feel excited," said the actress, who gives the most risque performance of her career to date in the period drama Last Madame.  
Toggle's first ever drama with a mature rating sees Joanne Peh hopping into bed with the most risque script of her career. Are her parents going to watch it? What advice did Desmond Tan give her? And is it really all about the sex?
Playing the owner and mamasan of a high-end brothel set in 1930s Singapore, she isn't just a purveyor of sexual services – her character also finds herself falling in love with a police inspector, played by Taiwan actor Jeff Chou. Out of their forbidden affair, a steamy bedroom scene ensues.
Naturally, there were lots of technical intricacies involved in the making of a drama set in a brothel – such as, 'Should one wax one's legs before a bedroom scene?' More on that later – but as much as viewers might talk about the racy content of the show, it's really not all about the sex, Peh asserted.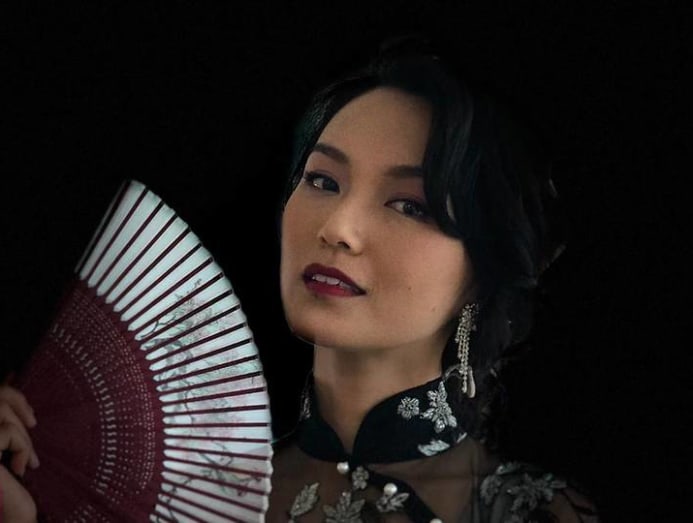 "We are all very embarrassed about our bodies and showing skin, but if you look at it in a different way, it's an expression of a story as well," she said. "If it is done tastefully and with the right context – and in this case I think the context warrants a scene like that – then I see nothing wrong with it. Actually, it's more intimate than it is sexual, if you ask me."
Executive producer and head writer Jean Yeo of Ochre Pictures, the production house responsible for making the show, agreed. "It's essentially a story about female empowerment," she said, explaining that based on her research into historical Singapore, "a good mamasan was a combination of counsellor, mother, sister, doctor, everything… At different times, you define female empowerment differently", and so Peh's character has to "be cruel to be kind."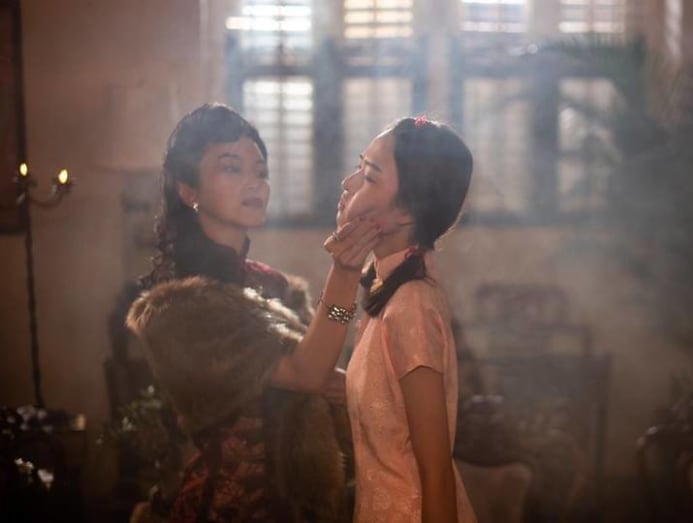 And the mature content, while boundary-pushing for local television, is certainly not gratuitous. Dongli Lin, Mediacorp's Commissioning Editor, English Audience, said, "We set out to create an English-language period drama exploring the lives of 1930s brothel owners, disenfranchised prostitutes and the servants working for them. M18 was the appropriate rating for us to advance the story we wanted to tell for Last Madame."
PREPPING FOR THE SALACIOUS SCENE: SALADS, WAXING AND HUSBANDLY ADVICE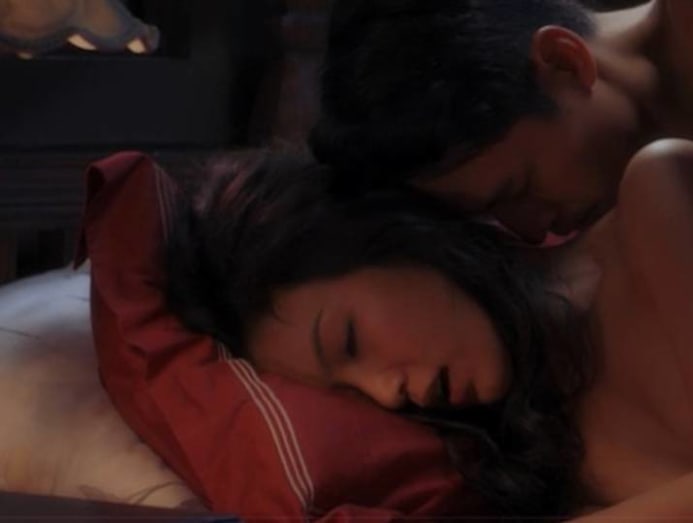 For Peh, playing the character wasn't difficult at all – until it came to the bedroom scene that unfolds in Episode Nine.
"I was a little bit scared, to be honest," the 36-year-old mother of two young children admitted, sharing that she initially agreed to bare only specific parts of her body. "Since I got married, I've never had to kiss anyone other than my husband on screen."
Imagine her mum and dad watching it, we mused. "Exactly!" she exclaimed. "I said to Jeff, 'I think my parents are very excited. What about yours? Are they going to watch?' He said, 'My dad is my biggest fan.'"
One family member who certainly had no issues was her husband, fellow actor Qi Yuwu. "He joked: 'Isn't it great? You get to make out with someone other than your husband!' I was like, 'What is wrong with you?'" She laughed. "And he told me, 'Why do you have to rehearse the scene? Don't think about it. Just do it, lah.'"
She ended up taking his advice, in a way. "Getting into character really helped. Once I got the script and was able to get into the character, all that became less of a concern," she said.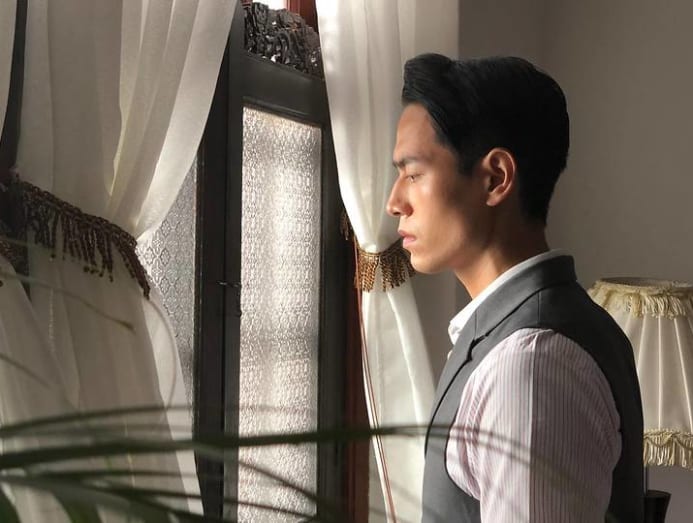 Chou, on the other hand, was "very nervous". "There were all these thoughts going through my mind, like, 'What if it doesn't look natural?'" Leading up to the pivotal scene, he made preparations such as watching similar scenes on YouTube – Titanic was one of the films he turned to – and eating salads for a whole week.
Peh shared that he also tried to make an appointment for the pair of them to visit a waxing parlour.
"He'd sit next to me and say, 'Eh, I ask you ah, actually, do you want to see?' 'No, no, I don't want to see!' 'Is it okay if there's hair on the legs?' 'As long as nothing is weirdly poking out, I think it's okay, because it's normal for men to have hair on their legs.' 'Do you want everything off?' It was very embarrassing! But he was very innocent about it."
As for Peh's own preparations, they involved seeking the opinion of fellow actor Desmond Tan, who had previously bared his bottom in the Toggle series Derek (rated PG13).
"Before I started the project, I asked him, 'Did you really show your butt? Or was that a body double?' He said, 'I really did.' He gave me some advice, some questions to think about – how much I love the story, how much I trust the team, and whether the end result would be able to pass censorship. He also said, 'I hope more a**es – literally – join me in this.' It was very funny."
UNSEXY SEX SCENE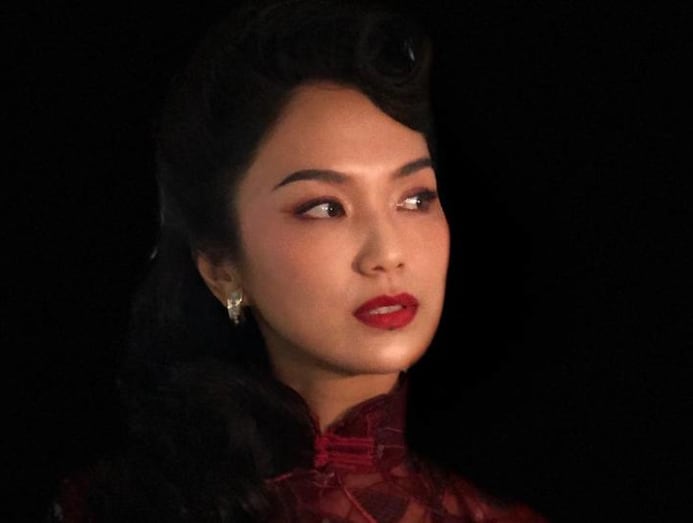 When it comes down to actually doing the deed – for a bedroom scene, that is – "It's not sexy at all," Peh laughed. "It's really hot. And also, we wear protection, so you have to think about how to coordinate the movements and the camera angles to make it look like you're not wearing anything."
"I was given a C-thong…. It felt very uncomfortable, but you kind of just get used to it after a while," Chou shared.
For Yeo, filming the scene was a learning experience. "There's hardly any show here that allows you to have more explicit sex scenes. I had filmed sex scenes before, but not so explicit," she said. "We had to research how other people did sex scenes. There was a lot of protection for the cast… A lot of people protect the girls and forget about the guys."
Chou said, "What actually surprised me was how smoothly it went and how professional everybody was. We actually didn't do that many takes. And the only thing I think about when I'm in the scene is where to put my hands – we had to have our hands on certain parts, to block certain things from the camera."
In the end, both actors shared, they had gained enough trust in the crew, directors and producer to do the scene without inhibitions.
"It's great that we are all on the same page about how 'it has to look good; it shouldn't look like porn,'" Peh said. "The scene should make sense emotionally."
Still, she said, the final cut is actually more conservative than she had hoped, with the scenes being cropped rather closely.
"I was quite shocked that we had to crop it," she said, sharing that she had thought the original shots did not violate M18 guidelines. She added, "I think young people nowadays are already seeing things like that everywhere. Are we being too conservative?"
All in all, she's in favour of pushing boundaries, she said, because "How often do you get to do an M18 show with this kind of a context, which is not gratuitous?"
At the same time, this is about as far as she will personally go. If a scene requires nudity, she prefers to use a body double, she said.
And, seeing the executive producer's cut of the scene for the first time, "I cringed. I was very shy," she said. "It's not so bad when you're doing it, but then when you see it, it's like, 'Oh, my gosh!'"
All episodes of Last Madame are now available on Toggle.