John Cena credits BTS fans for inspiring him to write motivational books
The actor-wrestler says ARMYs helped him embrace his vulnerability when he first started tweeting messages of self-love four years ago.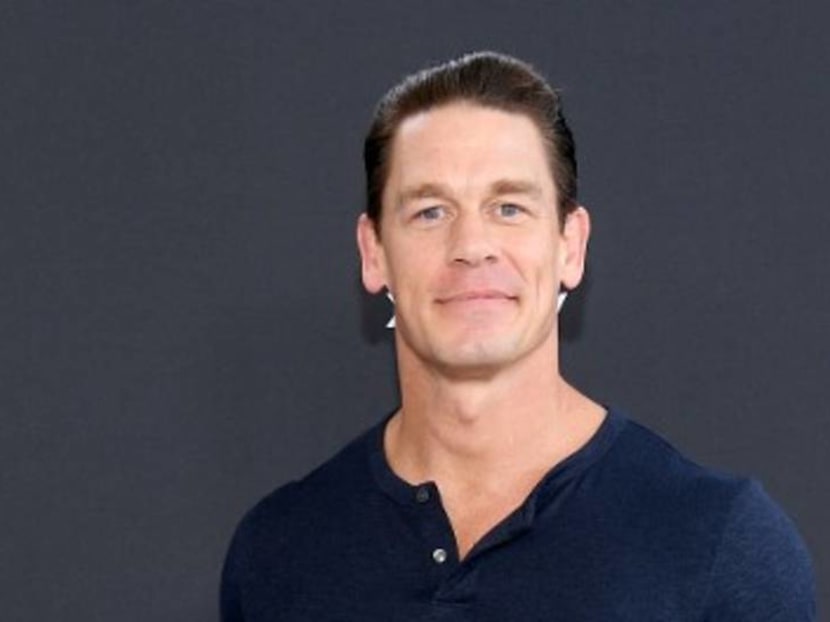 Actor and wrestler John Cena has just revealed that his journey towards embracing his vulnerability has a lot to do with fans of the K-pop group BTS.
The 43-year-old star told host Ellen DeGeneres during her talk show on Monday (Apr 5) that the BTS ARMY "was brave enough to support my vulnerable moment", which led to him writing two motivational books – Do Your Best Every Day To Do Your Best Every Day and Be A Work In Progress: And Other Things I'd Like To Tell My Younger Self – out on Apr 6.
Cena said he was going through "a pretty down period" in his life about four years ago when he decided to have "a vulnerable moment and put one of those thought-provoking entries out on Twitter". He added that many of his posts were about self-love at the time because he was going through a period where he didn't consider himself enough.  
He went on to say that he was inspired by BTS because that was also the time they released their third album, Love Yourself: Answers, in 2018.
"So I put out all these messages about self-love and I'm thinking, 'This is not going to be a good idea because this big, larger-than life, 16-time WWE champion is now talking about vulnerability and the fact that you are enough and you shouldn't be ashamed of who you are,' but it caught fire because of the BTS ARMY," Cena said.
Cena explained that he was essentially sending a similar message as the band, hence "these books exist because the BTS army was brave enough to support my vulnerable moment. And now it's become a part of my daily routine".
He added: "I really gotta thank K-pop. I gotta thank BTS for supporting me in a moment of weakness and turning it into a passion of mine".
Cena has shown his love for BTS before. In 2018, he joked that he would be willing to act as the group's bodyguard after fans called for protection for the band when their arrival at a Korean airport caused a frenzy.
He also gushed about the band in 2020 to Tonight Show host Jimmy Fallon, saying, "One, they are great performers. But it's the message they send, it resonates with the people".
Cena will next appear in the ninth instalment of the Fast & Furious franchise, due out in May.