Jonas Brothers score their first No 1 with comeback single Sucker
This is the trio's first No 1 since their debut in 2005.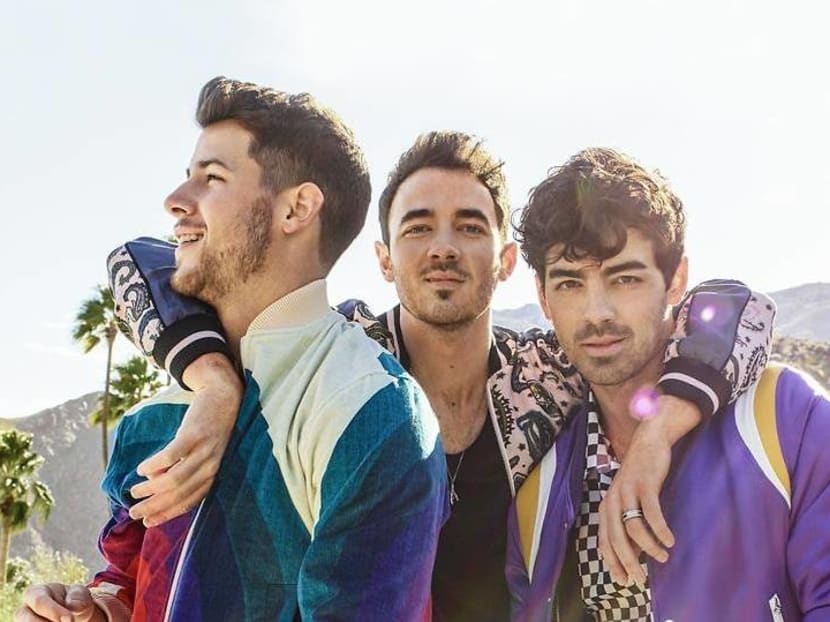 Jonas Brothers' comeback single Sucker has debuted at the top of the Billboard Hot 100 singles chart, marking the group's first No 1 on the list.
Disney Channel alums Joe, Kevin and Nick Jonas last reached a high of No 5 with their 2008 single Burnin' Up.
With Sucker, the group have dethroned Lady Gaga and Bradley Cooper's Academy Award-winning hit Shallow, which reached the peak after 22 weeks on the chart thanks to Oscars fanfare.
Jonas Brothers are the first boyband act to crown the Hot 100 singles chart since 2003, when B2K's collaboration with P Diddy, Bump, Bump, Bump, took the lead in February that year.
Since the single's release on Mar 1, the brothers have appeared on James Corden's Carpool Karaoke series, which even featured the boys answering questions while hooked up to a lie detector. The boys also took on a week-long residency on The Late Late Show With James Corden.
The brothers took to Twitter separately to react to the news.
Since their debut in 2005, the band have sold over 17 million albums worldwide with four studio releases.
The reunion comes six years after their abrupt breakup in October 2013, days after the trio cancelled their tour and deleted their Twitter account, citing a "deep rift within the band" over "creative differences". The split also shelved a planned album, the fifth studio album V.