Marvel's Josh Brolin says sorry for visiting dad, Barbra Streisand during lockdown
Oh snap! Thanos was checking up on father James and his stepmother, and posted his visit on Instagram.
He might have played the ultimate supervillain Thanos in the Avengers films, but Josh Brolin himself was a bit of a bad guy in real life after recently visiting his parents during the ongoing COVID-19 lockdown.
The actor, however, was quick to make an apology for checking on his father James Brolin and stepmother Barbra Streisand, who are 79 and 77, respectively.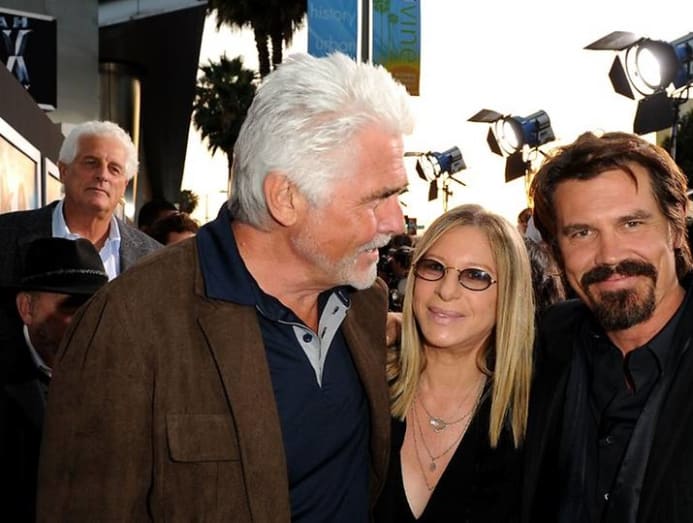 Brolin had posted his visit earlier on Instagram, but deleted the post after receiving tons of backlash.

Statistics taken from Our World In Data shows that COVID-19 has a more severe impact on the immunocompromised as well as those older in age, with 20 per cent of deaths in Italy being from those older than 80 and 12.8 per cent from those between 70 and 79.
On Saturday (Apr 18), Brolin posted an apology video to explain himself, saying: "My father lives next door to us and we had a plan to go see them and not be near them and that plan was broken and that is our responsibility."
He added: "We were going to pick something up and show Bean the pool and I think it was irresponsible."
"It's hard to be honest sometimes, it's hard to be honest and say, 'Well maybe I screwed up'," Brolin continued. 
"The responses brought me back to my own truth. It's humbling as hell, because I know there are some people out there with no masks, no gloves, no interest in it, they think it's in your head, that you'll survive because of immunity that is created because of your own psychic weight. But I know for me that's not the case and we've been very responsible and I apologize about that."
Brolin reflected that his priority was to take care of each other and to make sure he and he family got through this period, even if they were "overboard" or "too protective".
He said: "We'll look back on this as being a short time for a very long term solution and a long life."