Red Velvet member Joy taking a break from group activities due to health concerns
Recently, the K-pop singer had to leave during the group's Singapore concert due to poor health.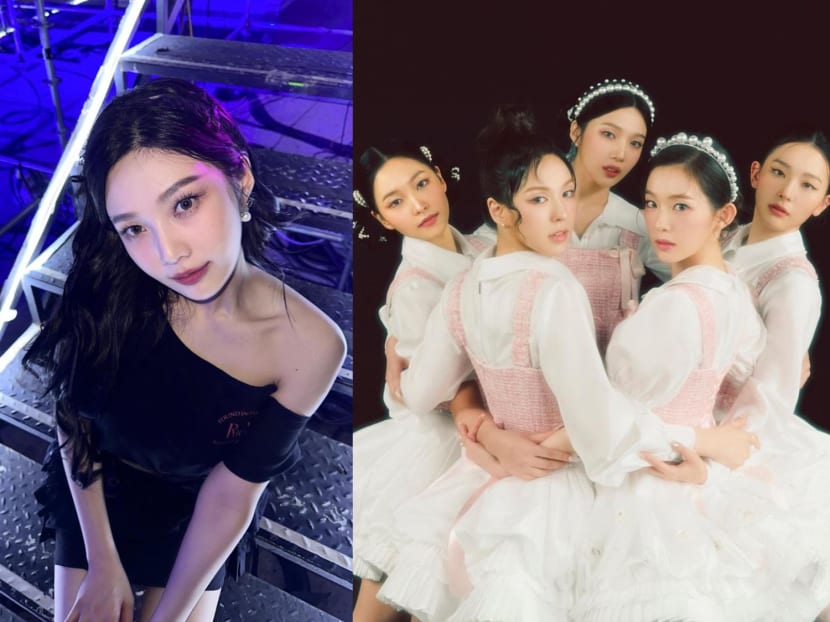 SM Entertainment announced on Wednesday (Apr 26) that Red Velvet member Joy will be going on a temporary hiatus due to health concerns.
SM Entertainment said in a statement: "We would like to inform you about Red Velvet member Joy's health status and her participation in future scheduled activities. Joy recently visited a hospital due to her poor health condition. After consultation and examination, the medical staff advised that she needs treatment and rest. Accordingly, Joy plans to take a break from participating in her scheduled activities for the time being and focus on recovering from her health condition.
"We apologise to fans for causing concern and we ask for the generous understanding of fans that this decision was made after thorough discussion for the sake of Joy's health. We will do our best so that Joy can greet fans in good health again and we will inform you as soon as Joy's resumption of activities is decided."
Red Velvet performed in Singapore on Apr 21 at The Star Theatre as part of their R To V world tour. A little past the midway point of the show, it was announced that Joy could not continue performing. Group member Wendy told the 4,000-strong audience that Joy was not feeling well. 
The remaining four members – Wendy, Seulgi, Yeri and Irene – carried on without Joy, performing hits such as Bad Boy and Zimzalabim.
The group is slated to perform in Yokohama, Japan next from May 3 to 4.