Brad Pitt, George Clooney or Tom Hanks? Julia Roberts picks desert island companion
Which of these leading men will provide an "element of companionship and optimism"?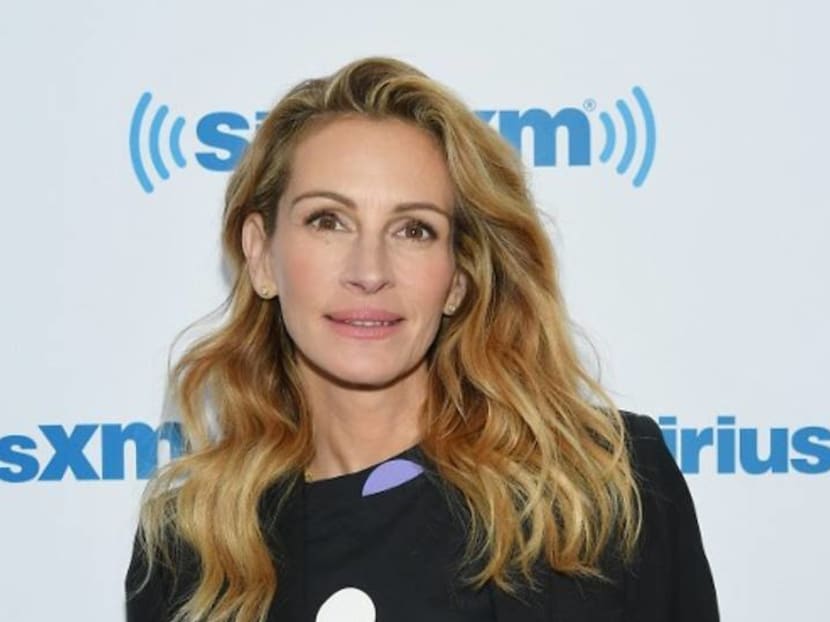 Which of Julia Roberts' past leading men will be the perfect companion on a desert island? Well, that would depend on what sort of life she's looking for on said island.
The 52-year-old actress was playing Burning Questions on The Ellen DeGeneres Show when she was asked by the host to pick which of her co-stars she would want to be stranded with on a desert island: Tom Hanks, Brad Pitt or George Clooney?
Roberts initially responded with the practical, "Hard to say," before conceding that each man would "provide unique assets to being stranded."
She went on to say that Hanks, whom she starred with on 2011's Larry Crowne, could prove useful because he's "done it". She was referencing his role in the 2000 film Cast Away where he played a man stuck on a desert island with only a volleyball for company.
Pitt, her co-star in The Mexican and Ocean's Eleven, would bring "more of an element of companionship and optimism," the Pretty Woman actress shared.
But it was her response to Clooney as a desert island companion that drew the most laughs from the audience. She said: "Well, you would just laugh and get super sunburned and just laugh and then you'd die." 

Sounds like a painful – but fun – way to go.