K-drama idol Jung Hae-in on loneliness, wearing an eye patch and his newfound respect for Marvel actors
The star of Disney+'s Korean thriller Connect also shares what it was like connecting with Japanese director Miike Takashi and dealing with a lot of CGI.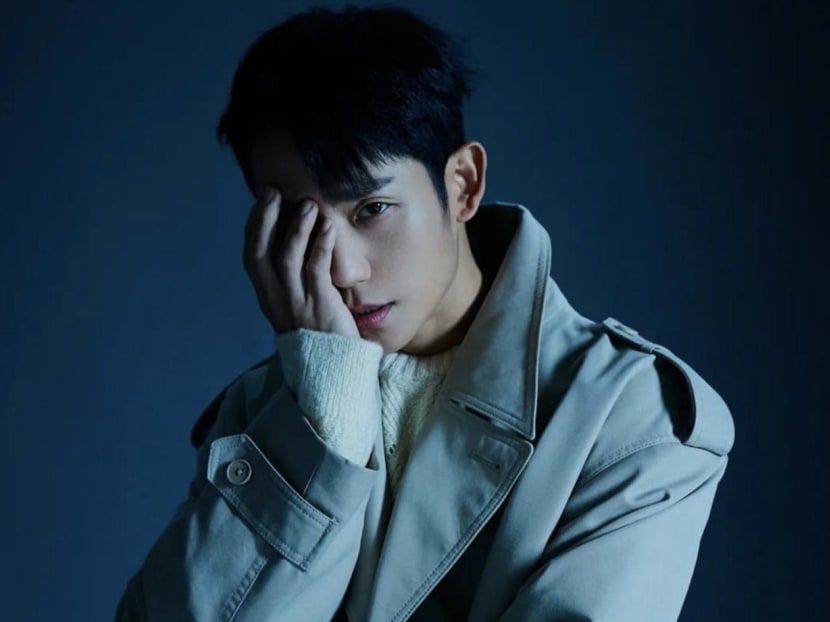 "Loneliness and solitude." Those were the first thoughts that came to K-drama idol Jung Hae-in's mind when he first started to deep dive into his character for Disney+'s highly lauded Korean thriller Connect.
"I thought about how he would move and what he would think every second," revealed Jung in an interview with CNA Lifestyle during the recently held Disney Connect Showcase APAC 2022 at Marina Bay Sands.
The actor, who was last seen in Snowdrop, plays Ha Dong-soo in the six-part series directed by legendary Japanese director Miike Takashi. His character is a self-healing new type of immortal human known as a "Connect", who is kidnapped by a gang of organ harvesters determined to take his eyes.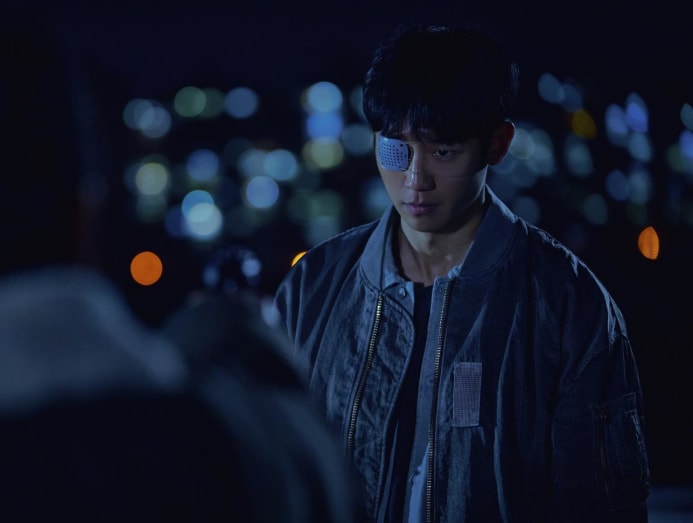 After suddenly waking up on an operating table part way through the surgery, Dong-soo is able to escape with one eye remaining, and later discovers that he now possesses the vision of a prolific serial killer (played by Reply 1988's Ko Kyung-pyo). Determined to reclaim what was taken, Dong-soo starts taking all steps necessary to make himself whole again.
"He essentially has a good heart, and he slowly figures out his abilities and decides to use his power for the right cause. When portraying Dong-soo, I didn't see him as a hero, but as someone who aspires to be a hero. His journey very much felt like a struggle of a man to simply prevent bad incidents from happening," said Jung.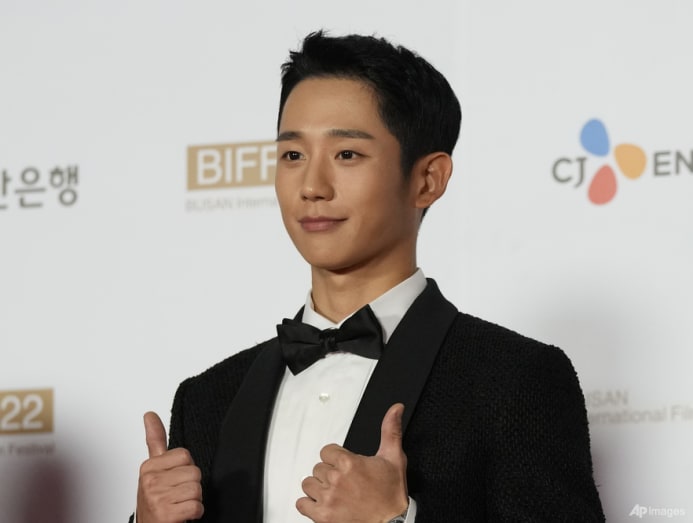 With loneliness, vulnerability and feelings of "disconnect" a running theme in Connect, when does Jung feel lonely in real life?
"After a long day of work, when I come back to my home and I'm all alone," Jung told CNA Lifestyle with a smile.
And how does he combat that? "Oh, I throw myself back into work again!" he replied without missing a beat.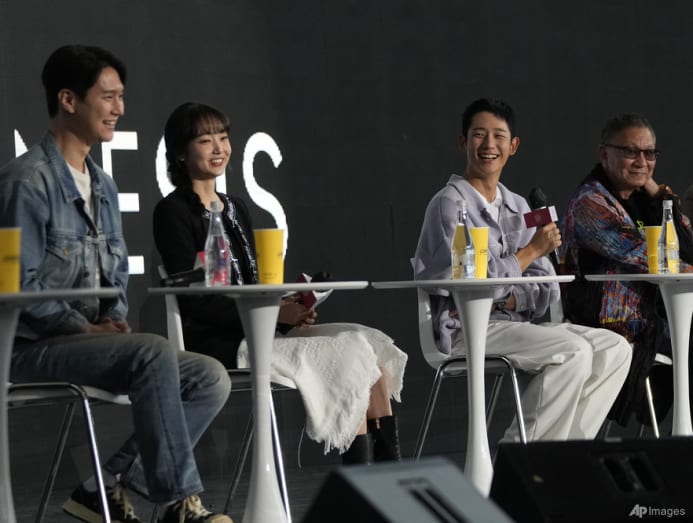 Playing a role like Dong-soo is markedly different for the 34-year-old actor who stole the hearts of K-drama fans with career-defining roles in shows that also include Tune In For Love, While You Were Sleeping, Prison Playbook and DP.
"I had to keep an eye patch while filming, which felt uncomfortable especially when I needed to film an action scene, " shared Jung. "It warped my sense of distance, and I occasionally felt a little dizzy, but I got used to it gradually, so much so that, towards the end, it felt a little awkward when I took it off."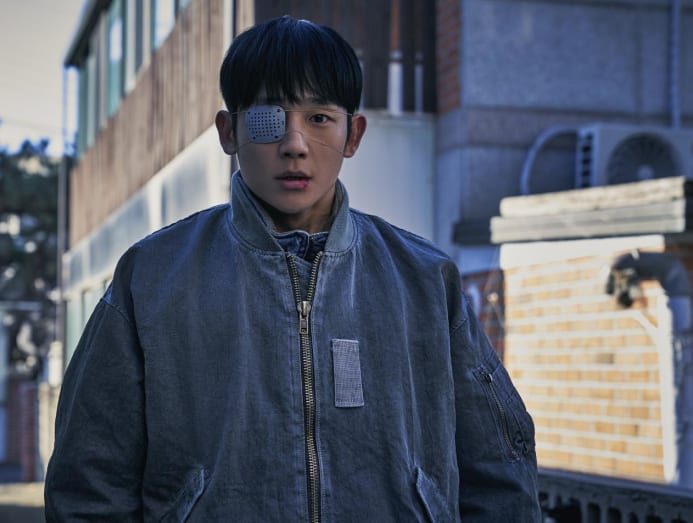 Dizziness and warped sense of space and distance aside, Connect is also Jung's first ever sci-fi show. 
"I had more CGI (computer-generated imagery) scenes than I initially anticipated. We've all seen a lot of Marvel films right? I've come to realise how impressive those actors in the Marvel superhero projects that have a lot of CGI scenes are," Jung said. "My respect for those actors deepened throughout this project."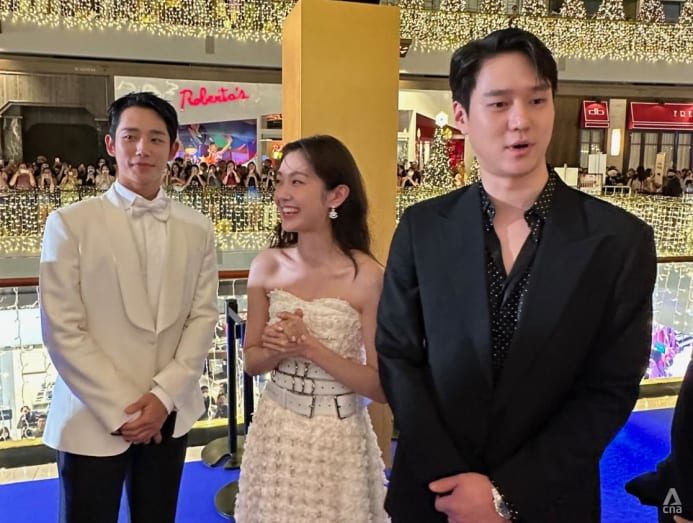 For Jung, shooting a scene with CGI was "very difficult".
"I had to use a lot of imagination as I performed, which was quite strange and awkward for me in many ways. But the energy on set was great, and we had great teamwork among the cast and with the director and crew," he added. "I could overcome that initial awkwardness thanks to their support."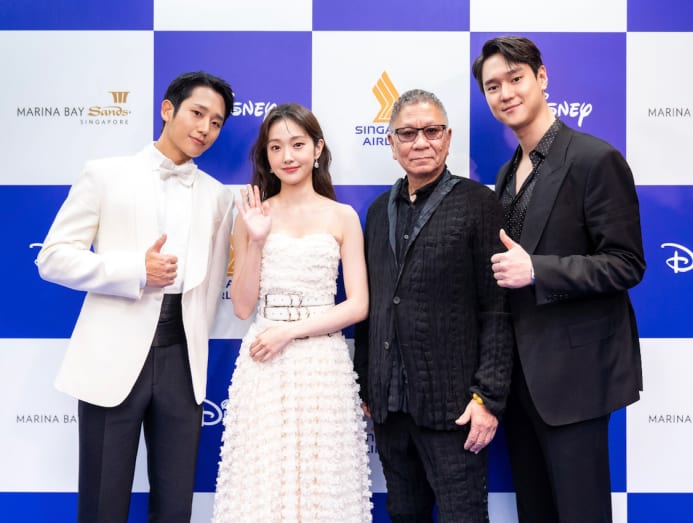 Agreeing to a project like Connect was a no-brainer for the actor, and a lot to do with that decision was the opportunity to work with the Japanese director Miike Takashi, who is best known for his dark, surreal and violent films such as Audition, Ichi The Killer, the Dead Or Alive trilogy and 13 Assassins.
CNA Lifestyle sat down with Jung Hae-in (Snowdrop), Kim Hye-jun (Kingdom) and Go Kyung-pyo (Reply 1988), as well as acclaimed Japanese director Miike Takashi to talk about their latest Disney+ thriller Connect.
"I think I connected with director Takashi on set," said Jung. "In the series, my character has his eye stolen from him, and that is how he gets connected to Jin-seop (the serial killer). But while filming the series, I felt like I was very much aligned with director Takashi. I felt that we were looking into the same direction and shared the same vision for what we want to create. So, working with him on set was fascinating to me."
Jung will "always be open to working with Takashi", he added.
"(I'm just worried that) we might become disconnected because we are done shooting Connect," he quipped with a laugh.
Connect is now streaming on Disney+.