Justin Bieber reveals he wants to have babies with wife Hailey
The pop star posted the message on Instagram on the model's 23rd birthday. A gold watch and a romantic lunch was also on the schedule.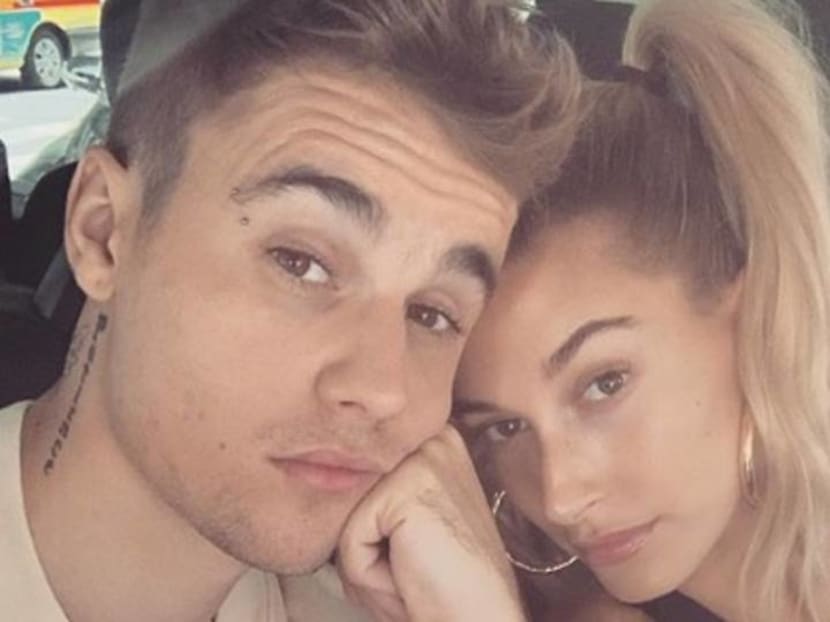 Know what can make someone feel old? Justin Bieber – the teen wonder who sang Baby nine years ago – now talking about wanting to have babies.
The 25-year-old pop superstar posted a message on Instagram on Friday (Nov 22), greeting his wife Hailey Baldwin, who turned 23, a happy birthday.
"Happy birthday babes! You make me want to be better everyday! The way you live you life is so attractive," he wrote, posting photos from their September wedding – before adding a cheeky: "PS, You turn me on in every way."
After which, it seemed paternal instincts took hold as he was typing, adding: "Next season BABIES."
Bieber also posted a video of his gift to Baldwin – an Audemars Piguet watch. "ONLY THE BEST FOR MY BOO," he wrote.
Meanwhile, Baldwin also turned to Instagram to share messages she received, including those from Kendall Jenner.
Other than that, it was a "casual celebration", a source told People. "After separate workouts this morning (he went to the dance studio and she took a class) Justin and Hailey are spending her birthday together. A cake and gold colored balloons with her birthday number '23' were delivered to their Beverly Hills house. Justin also took Hailey for a romantic lunch to Nobu in Malibu."
"They had a casual celebration and seemed very happy. Hailey returned from Germany just in time for her birthday. You could tell Justin is thrilled that she is back," the source added.