Justin Bieber says goodbye to moustache, hello to new album
The Yummy singer is back to being "Baby face Bieb", to the joy of not just his fans but also his wife Hailey Baldwin.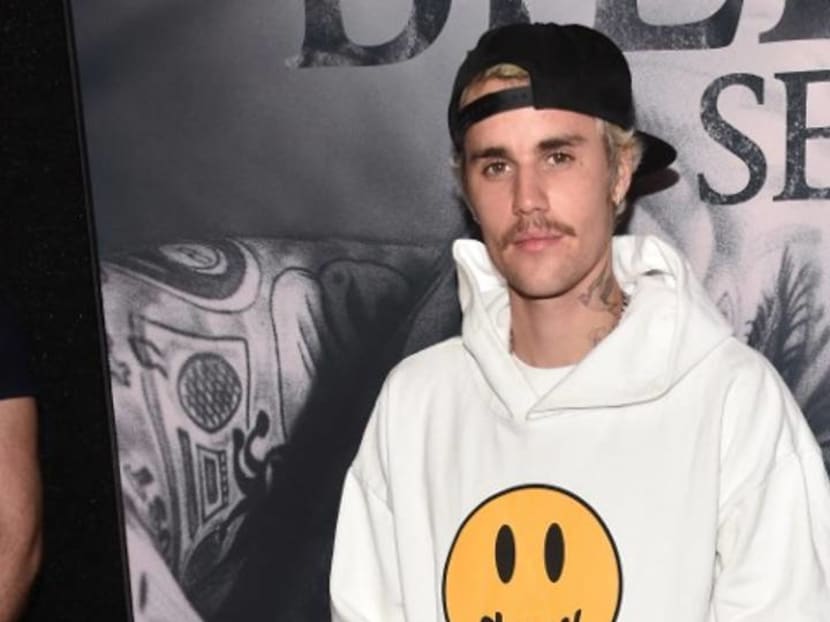 We get it, not everyone can rock the 'stache. Justin Bieber couldn't pull off the look either, as evidenced by numerous fans who have commented online for him to shave off his facial fuzz.
It became such a topic of conversation that Bieber himself addressed it through the Instagram meme account, @dudewithsign.
We're not sure if the Biebs finally caved or just decided to change up his look but he's finally gotten rid of the moustache.
In an Instagram post on Monday (Feb 17), the 25-year-old debuted his clean-shaven face. He wrote: "I shaved. MUSTASHIO went on holiday, but he will be back in due time."
The photo was also overlaid with the words "Baby face BIEB", possibly a throwback to his days of being a young pop star.
One fan quipped in response: "Tell Mustachio to have fun on vacay. No need to rush back".
His wife, Hailey Baldwin, seems to be a fan of the new look. She commented "Yeeeeee," on Bieber's post, along with a heart-eyes emoji.
Bieber just released his latest album, Changes, on Feb 14. He spoke to Apple Music's Zane Low about his struggles from the past few years in an interview that was posted the next day.
He talked about his "reckless" behaviour during a past relationship, although he did not mention his ex-girlfriend Selena Gomez by name, and how he has changed.
"I think I still was dealing with a lot of unforgiveness and all that sort of stuff. To be honest, I don't think I even knew what I was really struggling with at the time," he said.
"In my previous relationship, I went off and just went crazy and went wild, just was being reckless," he added. "This time I took the time to really build myself and focus on me, and try to make the right decisions and all that sort of stuff. And yeah, I got better."
He also shared the moment he knew that Hailey was "the one": When he saw her carrying a baby in her arms.
"I'd just seen the nurturing look in her eyes toward this baby. I was like, 'I want the mother of my children to look at a baby the way that she was,' and the way she was carrying it. I just seen something so special. I just was like, 'I want that.' I knew that she could offer that to me," he said.