K-pop acts to watch online in June: Boyband BTS and KCON festival
BTS' Bang Bang Con: The Live will stream on Jun 14, while the week-long KCON:TACT 2020 Summer will start from Jun 20.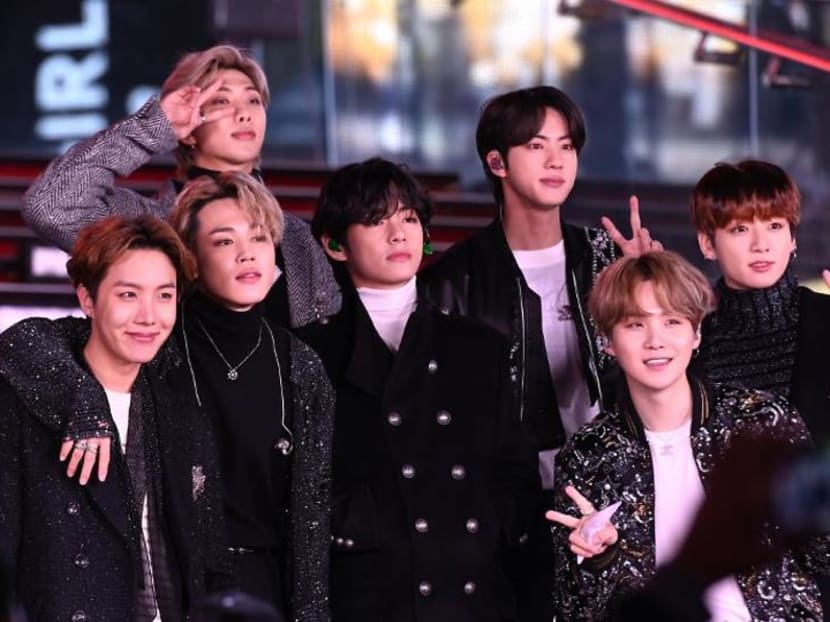 Shortly after hosting a series of reruns of their previous concerts dubbed Bang Bang Con, BTS is following up with another virtual concert but even better this time – it's live.
The previous edition saw replays of old concerts and fan meetings over two days, but was still a hit with ARMYs, gathering more than 50.6 million views in total. At the end of that show, the boyband hinted for ARMYS to look out for something coming up, and it seems to be none other than Bang Bang Con: The Live.
Big Hit Entertainment announced on Thursday (May 14) that the band will be hosting a live virtual performance on Jun 14 at 6pm KST (5pm Singapore time). The pay-per-view concert will last around 90 minutes with other, yet-to-be announced content for fans to enjoy.
Others in the K-pop industry are also gearing up to go online, as KCON – a massive K-pop and Korean culture festival series – also announced that it will be held partly online this year.
The theme this year is KCON:TACT 2020 Summer, and the festival will be held through the M-net K-POP channel on YouTube from Jun 20 to 26. Content will also be streamed 24/7 during this period.
Some 30 acts are said to be performing for the festival, according to South Korean entertainment giant CJ ENM, using both augmented and virtual reality technology.
Outside of performances, activities such as meet-and-greet events between fans and artistes will also be held remotely. Beauty, food and lifestyle areas will also be available online.
Some content will be pay-per-view but CJ ENM said that part of the proceeds will go towards UNESCO's Learning Never Stops campaign.