Fans tease K-pop superstars BTS for a message tweeted using an iPhone
The problem with that is they're sponsored by rival company, Samsung.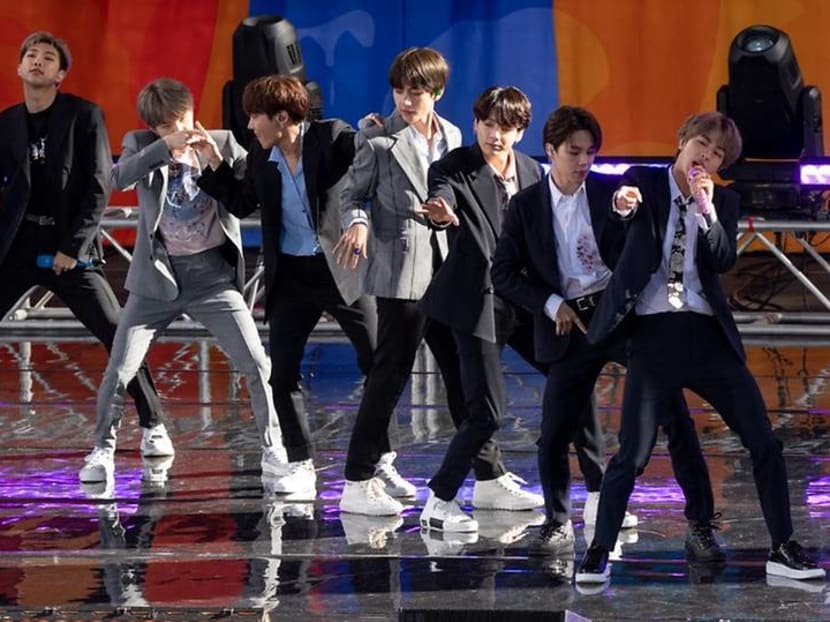 Eagle-eyed fans were quick to spot an error when K-pop superstars BTS tweeted a message on Saturday (Jun 13).
To the untrained eye, the message was innocent enough, just a photo of the band with a caption thanking fans for their support during the group's anniversary. 
But to some – especially Samsung executives, we're guessing – the mistake was obvious, and not a small one. The tweet had been sent on an iPhone while the BTS boys are sponsored by rival company, Samsung.
The message was deleted and later re-sent on an Android device but not before it had been screenshot and shared.
One such share was from Twitter user Soo Choi, who wrote in the caption: "Hahahaha it's so funny!! @BTS_twt So they sent the photos to Samsung phone and uploaded them again."
The group began its sponsorship with Samsung in February this year.
This isn't the first time such a mistake was made by a celebrity. Singer Alicia Keys also sent a tweet from an iPhone in 2013 during her tenure as the creative director of BlackBerry, though she claimed she was hacked. 
The gaffe aside, BTS had a great weekend when their Bang Bang Con concert that streamed on Sunday became the world's biggest paid online music event in terms of number of viewers. This was revealed by the group's management company, Big Hit Entertainment, on Monday.
The 100-minute show drew around 756,000 viewers from across the globe, which is roughly the combined audience of 15 stadium concerts.