K-pop boyband BTS unveils new concept photos for upcoming album
Drumming up hype for Map Of The Soul: 7's release in less than two weeks, ARMYs can catch a sneak preview of their favourite group with 16 newly released photos.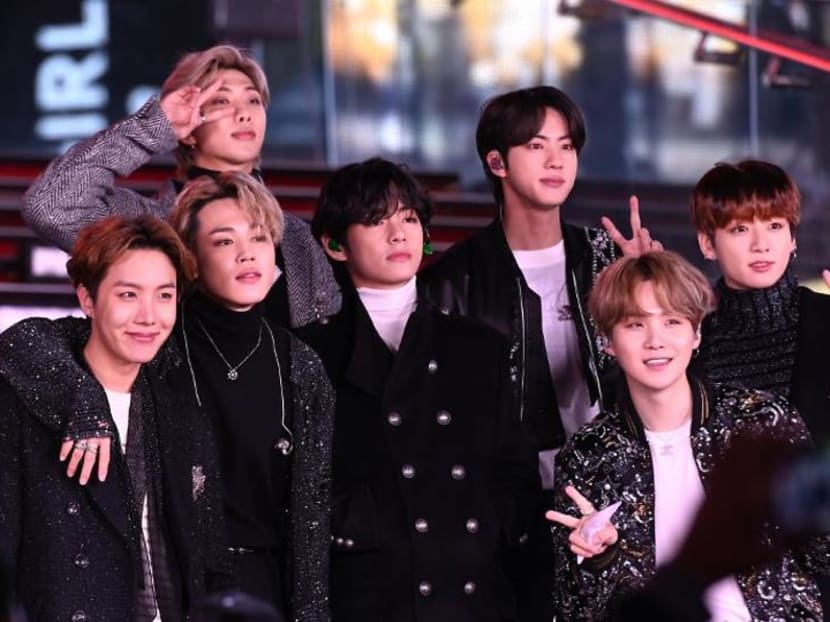 BTS has dropped all-new concept photos for their widely anticipated upcoming album, Map Of The Soul: 7. This is the follow-up to Map Of The Soul: Persona, released in April last year.
The first set of eight photos was released on Sunday (Feb) night while the second set of another eight photos was released on Monday night. 
The first set consists of seven individual shots of each member with one group photo. All the members are dressed in white, with swirling white feathers in the air around them. The photos also depict what appears to be a massive hole in the wooden floor.
According to Headline Planet, the photos are meant to portray a swan's "desire for perfection".
The second set features the boys in a dark setting with what looks like black, feathered wings in a completely opposite mood and style from the first set of concept photos. 

The photos are the latest piece of good news to come out from the album's release, after BTS also announced upcoming tour dates and locations.
Map Of The Soul: 7 is set to release on Feb 21, with a music video for the title song to drop one week later on Feb 28.