It's over: K-pop couple Super Junior's Heechul and TWICE's Momo break up
The two K-pop idols went public with their relationship in January 2020.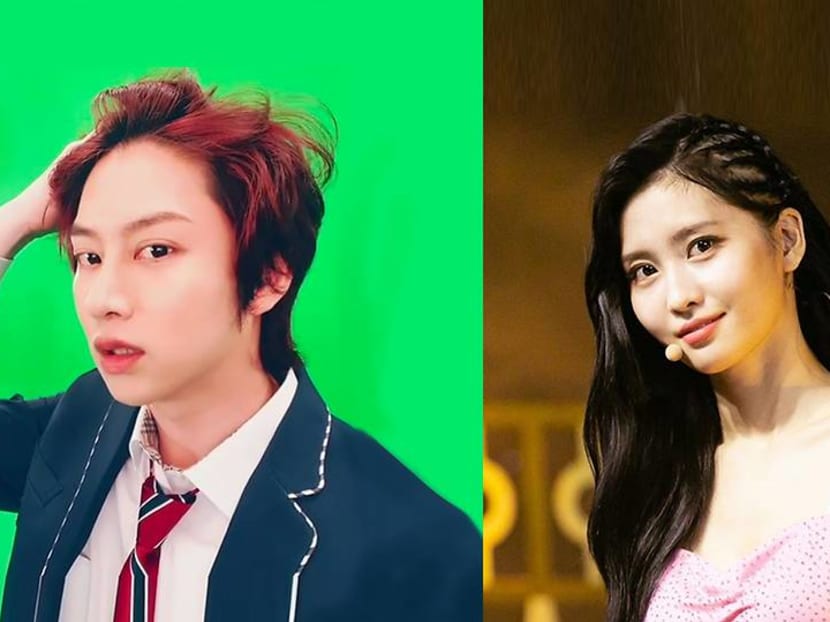 Super Junior's Kim Heechul and TWICE's Momo Hirai have split up, their respective record labels confirmed on Thursday (Jul 8).
Label SJ and JYP Entertainment – Heechul and Momo's agencies, respectively – issued statements confirming that the two had indeed parted ways. However, their representatives declined further comment in order to respect the artistes' privacy.
While the reasons for the couple's split remain unconfirmed by both agencies, South Korean media outlets attributed the break-up to the pair's busy schedules.
The celebrity couple went public with their relationship in January 2020. However, they were rumoured to have been dating since 2019. At the time, their relationship drew widespread attention for the couple's differing nationalities – she's Japanese and he's South Korean – and their 13-year age gap.
Although Momo may no longer be Kim's, um, super junior, the pair has reportedly decided to maintain a platonic relationship. "They ended their romantic relationship and returned to being colleagues and having a senior-and-junior relationship," a source told news outlet Maeil Kyungje.
TWICE released Taste of Love in June 2021. The girl group recently dropped the title track for their upcoming full-length Japanese album titled Perfect World – scheduled for release on Jul 28.
Super Junior released The Renaissance in March 2021, fronted by the single House Party.