K-pop band EXO's new album marks return of members Lay, DO and Xiumin
DO and Xiumin rejoin the group following their mandatory military service, while Lay is back from a hiatus where he focused on solo music and acting.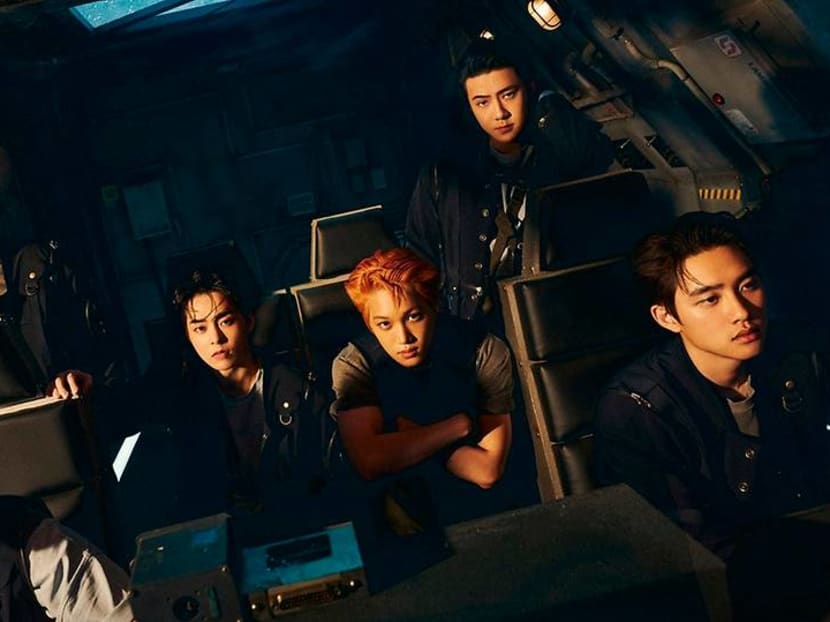 Fans of K-pop group EXO recently enjoyed a double celebration. Not only did the band drop their new album, Don't Fight The Feeling, on Monday (Jun 7), the release also marked the first time group member Lay had joined them in several years.
Lay, also known as Zhang Yixing, returned from a hiatus where he focused on solo music and acting since 2016. He last appeared on the band's 2018 album, Don't Mess Up My Tempo.
The special, five-track album also saw DO and Xiumin back at it after wrapping up their mandatory military conscription.
Baekhyun, Chanyeol, Kai and Sehun made up the rest of the members who appeared on the album as Suho and Chen are serving their mandatory military service. Baekhyun and Chanyeol have since enlisted since the album was recorded.
It appears Lay, who's in China during the pandemic, recorded and filmed his part remotely. But that didn't stop fans from getting excited when they watched him in the futuristic, space-inspired music video. 
One fan tweeted: "Teared up a tiny bit when Yixing's part came".
According to the group's agency SM Entertainment, the album – with the dance-driven title track as its first single – made history for the band with more than 1.22 million pre-orders.