BLACKPINK debuts on US television with performance of Ddu-Du Ddu-Du
The girl group is expected to release a new EP in March.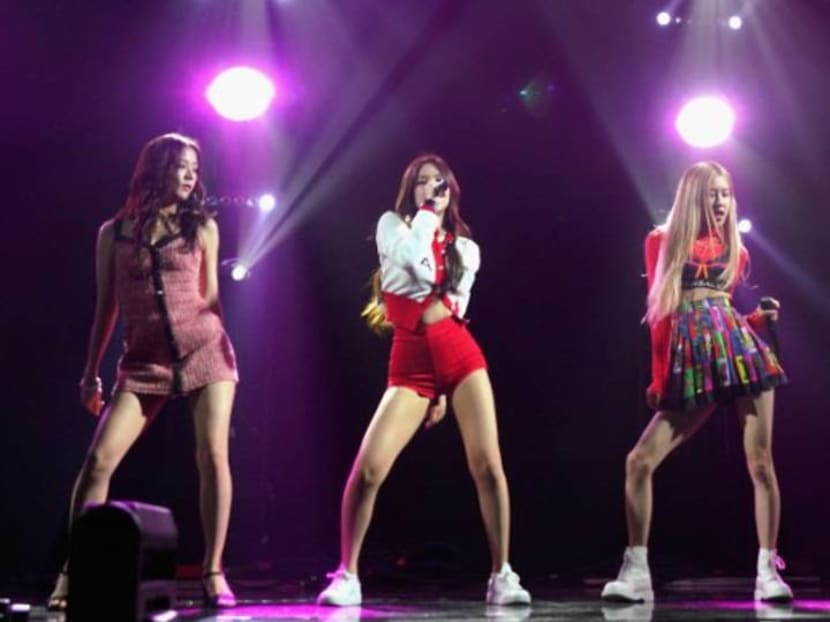 K-pop girl group BLACKPINK debuted on American television yesterday (Feb 12) with their performance on The Late Show with Stephen Colbert.
The quartet performed their 2018 hit single Ddu-Du Ddu-Du, which debuted at No 55 on the Billboard Hot 100 singles chart last June, the highest position reached by a K-pop girl group.
The performance was preceded by the news of the girl group announcing the North American tour dates for their 2019 In Your Area world tour.
With just nine songs in their discography right now, BLACKPINK are reportedly set to release a new EP in March.
In April, they will become the first K-pop idol group to appear during both weekends of the music festival Coachella 2019.    
The official Late Show Twitter account even joked that they had become an official fan account for the girl group.
BLACKPINK is the second K-pop girl group ever to appear on US late night television. In 2012, The Late Show, then hosted by David Letterman, introduced Girls' Generation and their English rendition of their 2011 hit The Boys.
The girl group also appeared on Good Morning America the following morning, performing the same hit single.
BLACKPINK will resume the Asia leg of their world tour when they perform in Singapore this Friday (Feb 15).