K-pop group Super Junior to perform in Singapore on Sep 3
Super Junior fans, you will be Sorry, Sorry if you miss their one-night-only show.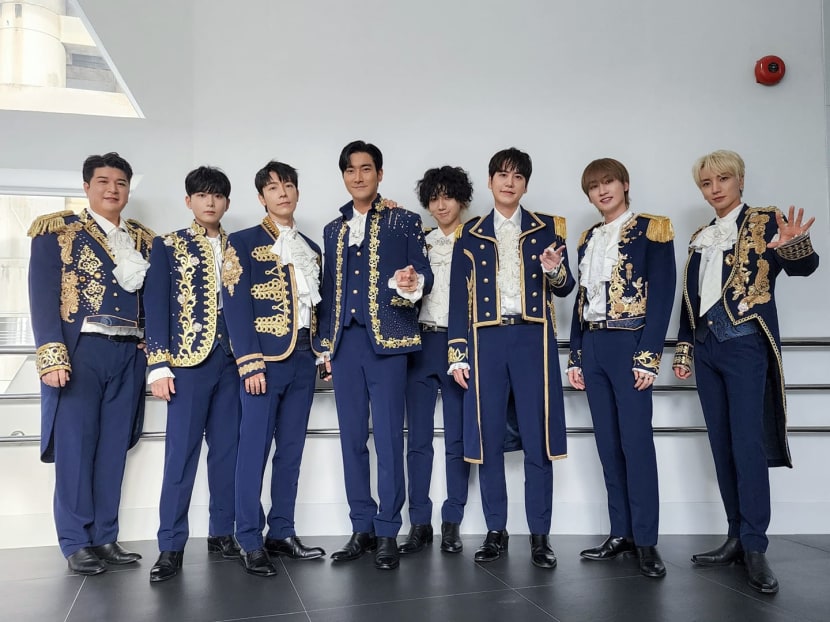 Super news for ELFs. K-pop group Super Junior, or SuJu as they are fondly known, will return to Singapore in September as part of their concert tour, Super Junior World Tour - Super Show 9: Road.
They will perform at the Singapore Indoor Stadium on Sep 3 at 3pm.
The 10-member group, one of K-pop's longest running acts, is known as the "King of Hallyu Wave". They were formed by SM Entertainment in 2005 and have churned out hits such as Mr Simple, Sorry, Sorry and Mango.
Tickets start from S$198 and go all the way up to S$328.
The tickets will go on sale on Aug 13 from 4pm at Ticketmaster's ticketing channels and at SingPost outlets.
Super Junior last performed in Singapore in November 2019 as part of the Kamp Singapore festival.