Want to see what Super Junior K-pop idol Shindong's home looks like?
Highlights include a gorgeous view of the Han River from several rooms in his home, as well as a home studio with almost S$70,000 worth of equipment.
Fans of K-pop idol Shindong of Super Junior were treated to a tour of his new home on the Sunday (Jun 21) episode of variety show Yurang Market.
Celebrities come on the TV show to sell their pre-owned items to unsuspecting buyers through a mystery sales intern – a role Shindong had played in a previous episode.
In a March episode of the show, Shindong helped his labelmate Hyoyeon of Girls Generation as a sales intern when she wanted to sell her items, which included camping and snowboarding equipment.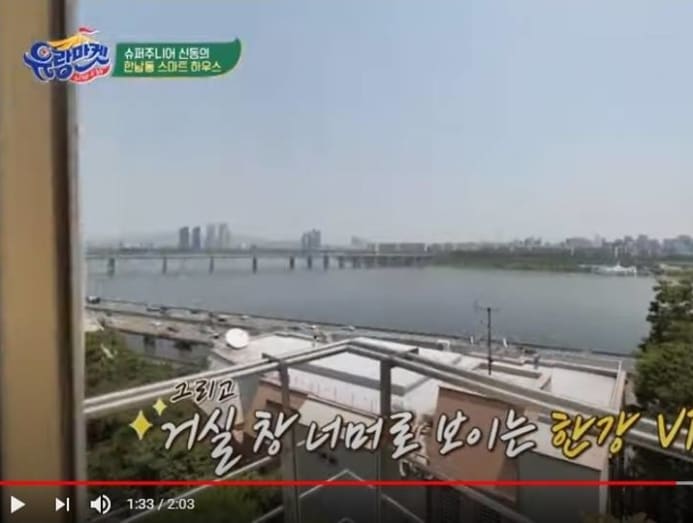 For his turn as a client, Shindong invited the show's hosts into his home in the Hannam neighbourhood in Seoul, which he recently moved into. 
They were impressed by the gorgeous view of the Han River from several rooms in his home, including the bathroom.
He also gave viewers a glimpse into his life as a music video director. He had set up a home studio with equipment that cost around 60 million won (S$69,000).
And it's not just his workspace that boasts high-tech equipment. According to Soompi, he has even set up several smart features in the rest of his home including a window that can tell him the level of dust in the city and curtains that can be controlled through hand movement.