Watch your favourite K-pop idols eat, make bracelets in Airbnb's online festival
The Inside K-Pop event will feature stars like Joohoney and IM from Monsta X, Jamie and Nive. There will be 14 different experiences to choose from during the festival, which will run from Jan 25 to 30.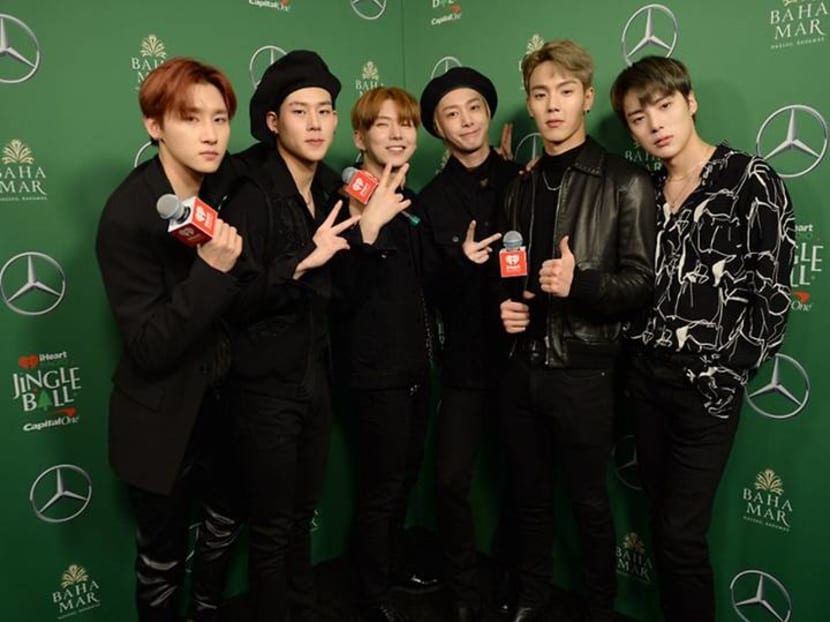 Want to learn how to make beaded bracelets from up-and-coming K-pop group The Boyz? Or perhaps you want to watch Monsta X's Joohoney and IM eat their favourite snacks during a mukbang broadcast?
You can do all that and a whole lot more at the weeklong celebration of K-pop music and Korean culture organised by Airbnb in collaboration with Warner Music Korea. Inside K-Pop will take place from Jan 25 to 30.
Pick up makeup tips from Jamie (formerly Jimin Park) who will show you her beauty routine or check out what happens at a photoshoot with Handong of girl group Dreamcatcher. 
Other experiences, which will take place on Zoom, include a concert and storytelling session with Nive and a lesson on how to make gungjung tteokbokki (rice cakes) with newcomers Cravity.
There will be 14 different online experiences to choose from, which will be hosted in English, Korean, Chinese or Japanese.
According to Airbnb's Korea country manager Son Hee-seok, "The purpose of this campaign is to share Hallyu (the Korean wave) with the world and to help generate interest in Korean culture." 
Booking for the Inside K-Pop event starts from Jan 21 at 8am Korean time (7am in Singapore) on Airbnb. Prices start from S$27 per experience, per person on a first come first served basis.