K-pop idol Kang Daniel opens up about pets, mental health and his Rookie Cops acting debut
The singer-actor tells CNA Lifestyle about how "small moments of happiness really helps improve mental health" and how he tries to make Rookie Cops co-star Chae Soo-bin laugh all the time.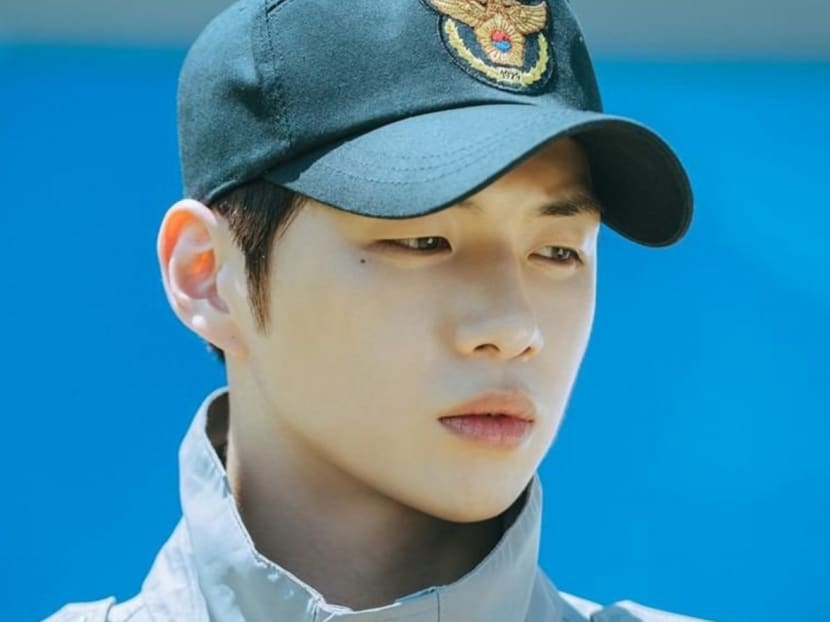 K-pop star Kang Daniel admits he's feeling "a little pressured". And who can blame him? Making one's big acting debut is daunting enough, let alone playing a lead role on Rookie Cops, one of Disney+'s first few original Korean series, coming on the heels of the successful Snowdrop, which stars Blackpink's Jisoo.
The series is premiering on the streaming platform on Wednesday (Jan 26). 
That said, the 25-year-old, who rose to fame through the Korean reality singing contest show Produce 101 before becoming the lead singer in boyband Wanna One, told CNA Lifestyle that he is also "excited" for the world to watch his coming-of-age rom-com.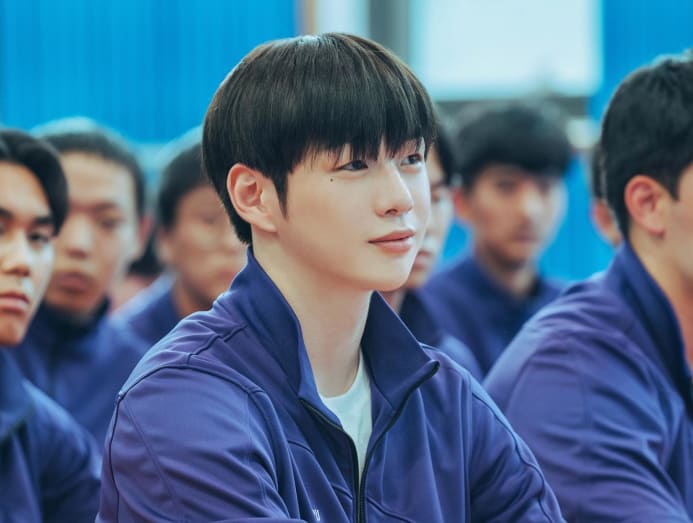 Rookie Cops is centred around the trials, tribulations and budding romance among a group of freshmen at the Korean National Police Academy.
Kang makes his screen debut as Wi Seung-hyun, a student with top marks who can't stand injustice, alongside Chae Soo-bin (I'm Not A Robot, Love In The Moonlight, A Piece Of Your Mind) who plays campus troublemaker Ko Eun-kang.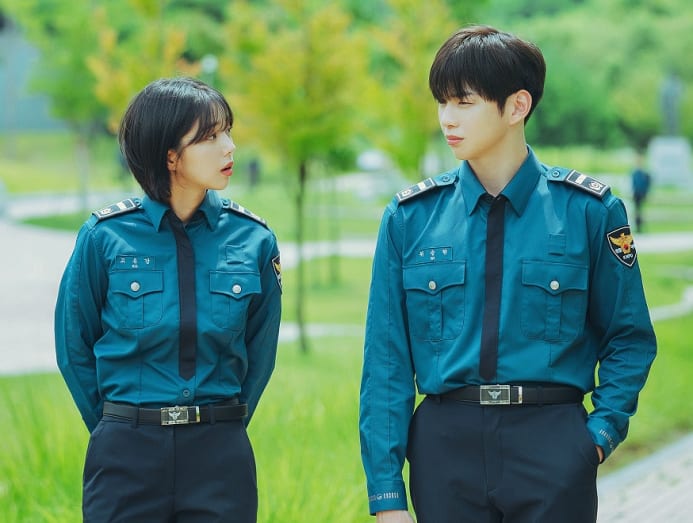 The newly minted actor, whose real name is Kang Eui-geon, revealed to CNA Lifestyle that he would try to make co-star Chae laugh all the time.
"When the camera is only focusing on (Chae) Soo-bin and I'm not on screen, I will make a funny face like this," he said in Korean, making a hilarious face to which Chae responded by playfully hitting him on the arm. "We have fun on set like this."
The two leads are joined by True Beauty's Park Yoo-na, Crash Landing On You's Lee Shin-young, and former Tiny-G member Min Do-hee.
K-pop idol-turned-actor Kang Daniel, together with his Rookie Cops co-star Chae Soo-bin, sat down with CNA Lifestyle's Genevieve Loh for a candid chat to discuss Kang's Disney+ acting debut and mental wellness. Plus: What did Kang do to try and make Chae laugh every day?
So, what has Kang learned in the process of making his debut in the world of acting?
"The hardest part about acting is making the lines completely my own," shared Kang. "And to really bring the character to life. The easiest thing? When I receive the script and there are some lines with parentheses. These lines indicate that I can improvise or react naturally. That's what makes it easy and fun."
Kang was also open about his ongoing struggle with mental wellness. Back in 2019, the star took a hiatus from work, citing depression and panic disorder.
Now that he's back in action, what measures has he taken to handle his mental health, especially as a first-time actor stepping into a role of a police cadet, which in real life is a profession that is both physically and mentally challenging?
"I like to stay within the neighbourhood. Compared to going out, I prefer staying home," said Kang. "We don't usually leave our homes."
Looking over to his co-star Chae for support, Kang declared: "I think we're the same. We both like to stay at home, is that right?"
And according to Kang, furry friends are also a major boost for one's spirit.
"We both have pets, too. I have a cat and she has multiple pets," shared Kang. "So, savouring these small moments of happiness really helps improve mental health."
Chae agreed: "Compared to looking for something grand, happiness can be found in the small things at home. Or in the people around you who give you support."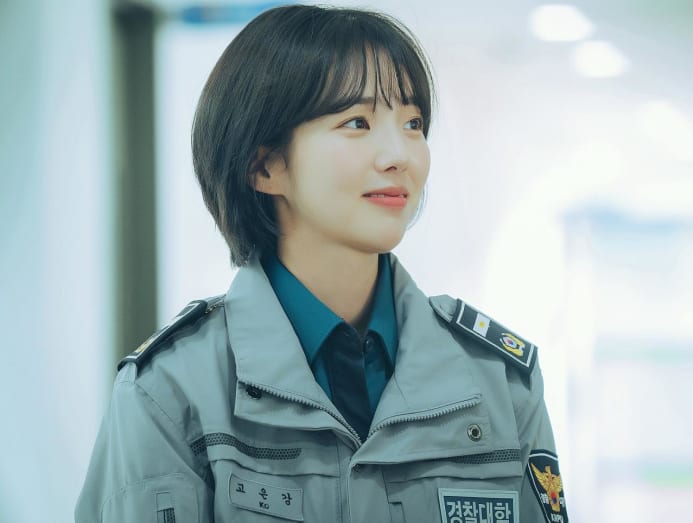 And support is clearly evident between the two co-stars. Chae had nothing but effusive praise for Kang and his acting debut.
"He's very good at the physical stuff, the action scenes," she said. "I completely trusted that Daniel did his research and made the character his own."
Rookie Cops begins streaming on Disney+ on Jan 26.