New K-pop group SuperM making its debut performance in Hollywood
The seven members from top bands like SHINee, EXO and NCT will perform together for the first time on Oct 5 at Capitol Records.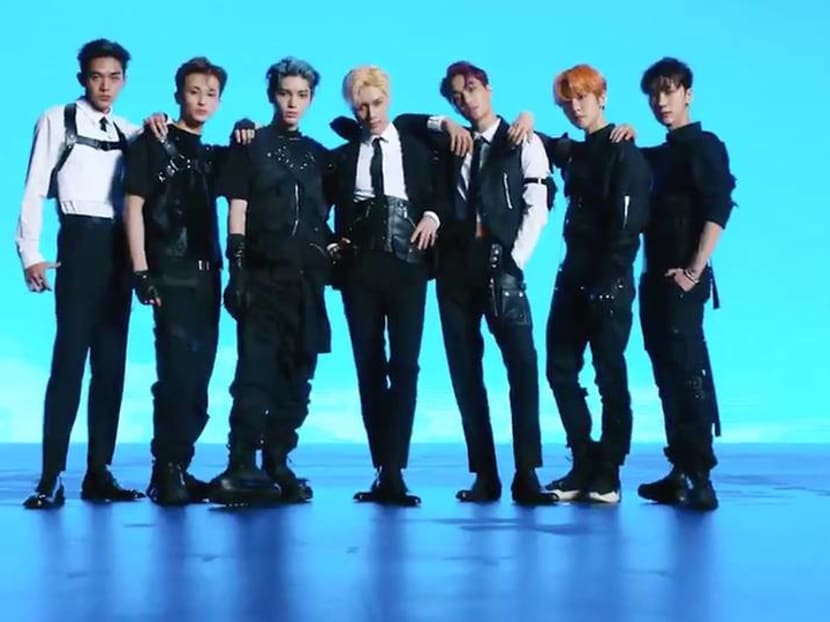 The newly formed K-pop group, SuperM, has announced the location for their first ever concert. The seven-man band, comprising members from several other successful groups from SM Entertainment's line-up, will hold their debut performance at Capitol Records in Los Angeles on Oct 5
This news comes amid the announcement of the release date for their mini album, which will launch on Oct 4.
SuperM is made up of SHINee's Taemin; EXO's Kai and Baekhyun; and NCT's Taeyong, Mark, Ten and Lucas. Baekhyun has been declared the leader of the group.
The formation of the hybrid K-pop super group was first announced in August by label SM Entertainment, which said that the band would appeal to global fans and debut in the US.
The band hit a snag in mid-September when Taeyong was accused of being a bully in school. A classmate had claimed that Taeyong was only nice to the "in" kids, and was in a group that ill-treated another student.
SM released a statement to address those claims: "Taeyong deeply regrets saying things that caused hurt and behaving insensitively during his middle school days, which was before he started his dreams to be a singer. He sends his apologies to everyone he hurt during his trainee days, and after his debut. He's currently not forgetting to reflect, and he's doing his best in every circumstance."