Kanye West back to performing his 'Sunday Service' at Coachella
The 41-year-old rapper will bring his Sunday Service performance to the festival's second weekend later this April.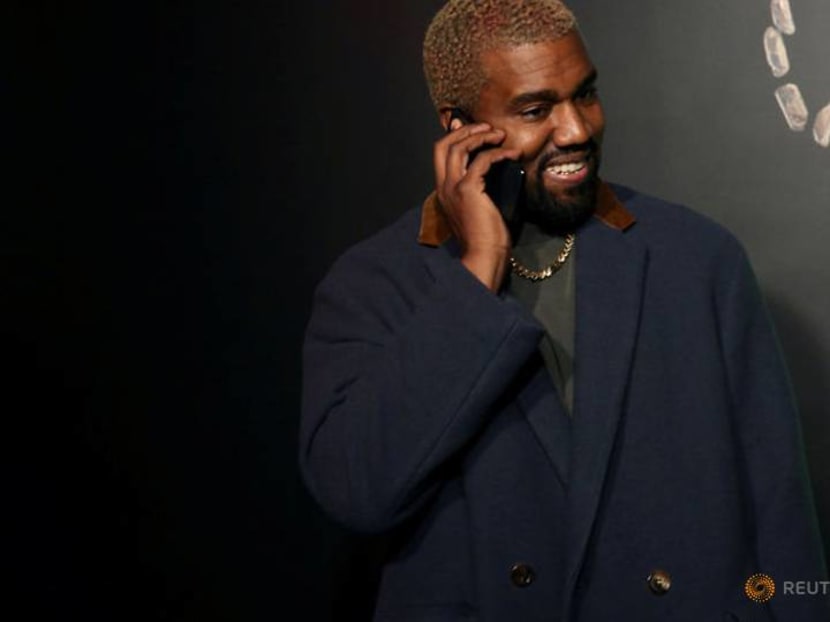 No dome, no problem! Kanye West has been lured back to perform at Coachella later this month, after initially dropping out of the festival for "artistically limiting" him over a disagreement about staging and logistics.
Coachella revealed via Twitter early Monday morning (Apr 1 Singapore time) that the 41-year-old rapper will be bringing his gospel-inspired Sunday Service performance to the festival's second weekend, with a slot scheduled for 9am on Easter Sunday, Apr 21.
"We were out in Palm Springs and they took us to a little campground, because we were thinking about a little performance in Palm Springs, just a little one. Then they had a mountain, he had a mountain waiting for us," West told attendees, as captured in a video in the Coachella tweet.
"He had a date waiting for us. Only one date that mountain would be available to us: Easter Sunday at Coachella. That confirmation was confirmed last night." It is unclear who West is referring to.
His wife, Kim Kardashian-West also confirmed the news with a video on Twitter showing West making the announcement on a passenger plane, to cheers and applause. 
In January, reports surfaced about how West is in the process of starting his own church, in the format of religious-themed weekly concerts that favour gospel versions of his songs.

West was originally slated to headline this year's festival but pulled out due to a disagreement over staging. West found the festival's traditional 60 ft x 40 ft stage "artistically limiting" and organisers would not allow it to be altered or removed for West's set.
Instead, the Coachella festival will be headlined by Childish Gambino, Ariana Grande and Tame Impala over two weekends starting Apr 12 and 19.
K-pop girl group BLACKPINK will release their long-awaited album Kill This Love on Apr 5, before heading to Coachella as the first South Korean girl group to perform at the iconic music festival.