Kanye West wants to run for president in 2024 – and change his name
The idea for a name change is sparked by Forbes Magazine for not including him in its list of billionaires.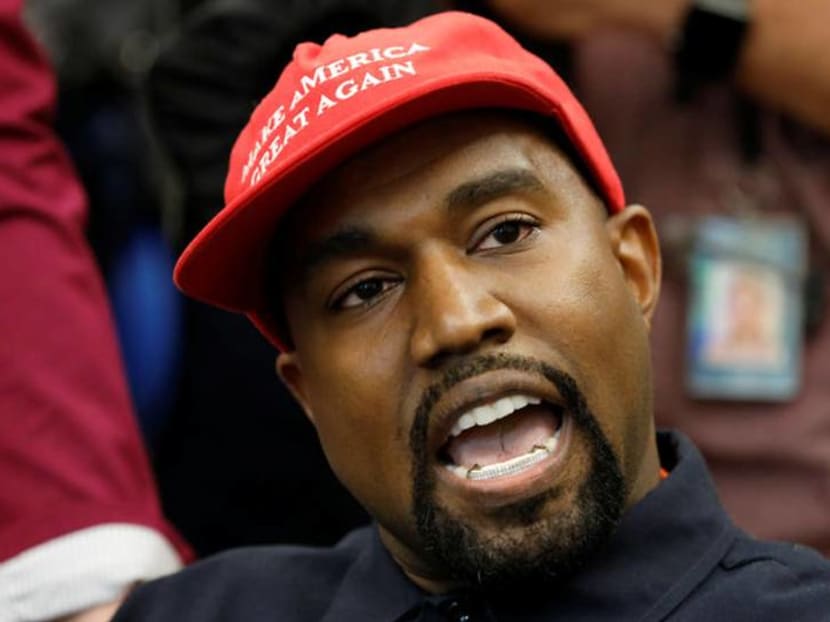 Never one to shy away from controversy, rapper and Yeezy fashion designer Kanye West is up to it again.
According to The Hollywood Reporter, West told a crowd at Fast Company's Innovation Festival in New York that he might change his name after Forbes magazine left him out of their annual Billionaires list – even after he showed them proof of his wealth.
"When people say it's crass to call yourself a billionaire, I say I might legally change my name to Christian Genius Billionaire Kanye West for a year until y'all understand exactly what it is. It will be on the license plate," he said.
West, 42, added: "When I did Forbes, I showed them a US$890m receipt and they still didn't say 'billionaire'. They don't want us to know that we can buy land, they don't want us to have the 100% ownership [that] I have at Yeezy".
He then rebutted the laughing audience with "What y'all laughing at?" when he said "When I run for president in 2024".
"I'm not going to run, I'm going to walk," he continued. "When you see headlines saying 'Kanye's crazy', one in three African Americans are in jail and all the celebrities are in jail also because they can't say nothing, they got no opinion, they're so scared!"
The God Is singer railed on about politics by lashing out that "as black designers out of America, you can't have an opinion. You can only be the consumer … you can only be a demographic".
The entrepreneur continued: "And that a boardroom says 'this is the black demographic … This is who you're supposed to vote on. This is what you're supposed to buy. This is your Popeye's chicken sandwich you're supposed to eat on. I have seen the boardroom and back. And it's completely the concept of a demographic".