Singer Karen Mok gets backlash in China for wearing Dolce & Gabbana in new music video
The Italian luxury brand is seen as having insulted China after controversial advertisements in 2018. The singer's studio has since made a public apology for the wardrobe blunder.
Hong Kong singer and actress Karen Mok incurred the outrage of Chinese netizens when she was seen wearing a Dolce & Gabbana outfit in her latest music video. 
The brand is seen as having insulted China after an ad campaign in 2018 that was meant promote its Shanghai runway show was deemed racist.
Mok had also changed her Weibo profile photo to one of her wearing the colourful bathrobe from the Italian brand.
Her studio apologised on Weibo on Saturday (Jun 12) afternoon for "neglect(ing) to investigate the brand" and also sought forgiveness from fans and friends of the artiste. It added that it had asked for the music video to be removed from all platforms and said that the photo won't appear in any publicity for Mok's new album.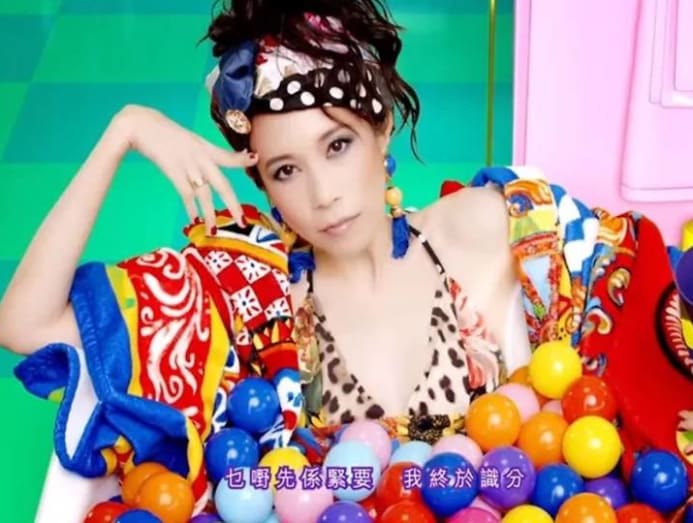 The 51-year-old singer has also since replaced her profile photo on Weibo.
According to Global Times, the hashtag "Karen Mok, Dolce & Gabbana" attracted 260 million views in just a few hours on Saturday with many netizens asking why Mok would wear a brand that has insulted China.
In November 2018, the Italian luxury brand released three short videos on Weibo to promote its runway show in Shanghai. The videos showed an Asian woman dressed in Dolce & Gabbana trying to eat pizza and spaghetti with chopsticks as a Mandarin-speaking voiceover says, "Welcome to the first episode of 'Eating with Chopsticks' by Dolce & Gabbana", in a manner that mocks Chinese speech.  
To make matters worse, leaked screenshots of a private conversation with the label's co-founder Stefano Gabbana showed him making disparaging remarks about China. He later claimed his account had been hacked. The scandal caused many Chinese celebrities to cut ties with the brand.