It's a girl: Katy Perry and Orlando Bloom welcome daughter, Daisy Dove
The couple made the birth announcement in an unconventional way – they let Unicef break the news. They also took the opportunity to raise awareness for issues surrounding the lack of healthcare that some pregnant women face.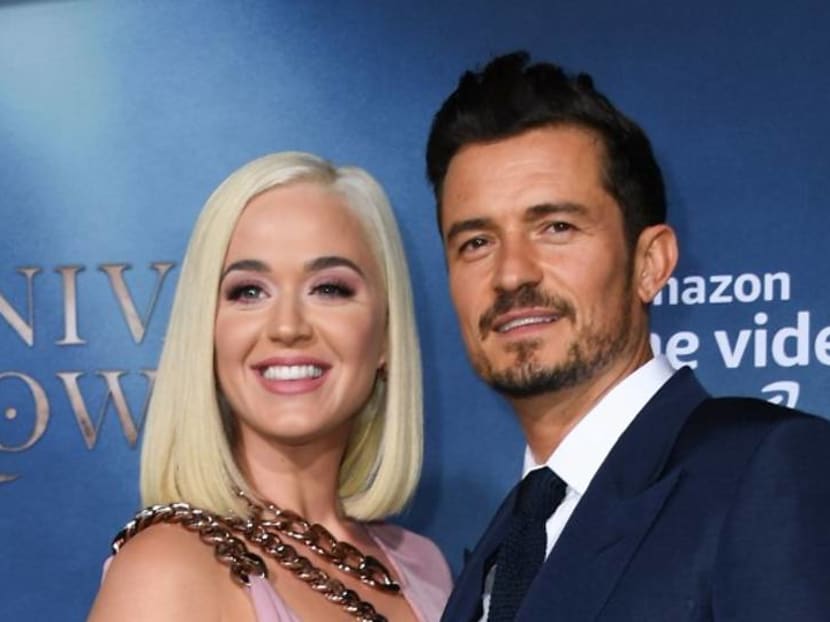 It's a girl and her name is Daisy Dove Bloom. Singer Katy Perry and actor fiance Orlando Bloom welcomed a daughter on Thursday (Aug 27).
The birth was announced in a rather unconventional way. They let Unicef break the news and 43-year-old Bloom shared the post on Instagram an hour later.
Both Bloom and Perry, who is 35, are goodwill ambassadors for the United Nations agency that provides aid to children around the world.
"We are floating with love and wonder from the safe and healthy arrival of our daughter," they said in the statement shared by Unicef.
Along with expressing joy at the birth of their child, the couple also used the opportunity to bring attention to the issue of a lack of healthcare that some pregnant women face and how "every eleven seconds a pregnant woman or newborn dies, mostly from preventable causes."
They announced that they had set up a donation page to celebrate their daughter's arrival. "By supporting them, you are supporting a safe start to life and reimagining a healthier world for every child. We hope your (heart emoji)️ can bloom with generosity."
This is the first child for the couple, although Bloom has a nine-year-old son with ex-wife, Australian model Miranda Kerr.
Congratulatory messages flooded Bloom's social media posts with many fans and fellow celebrities offering their well wishes. We spotted messages from Millie Bobbie Brown, Josh Brolin and even former supermodel Helena Christensen, who commented that it was a "beautiful and poignant way" to introduce their daughter.
Even Bloom's ex, Kerr, has shown her support. She liked his post and posted: "I'm so happy for you guys. Can't wait to meet her".
Perry, who also launched her new album called Smile this week, announced her pregnancy in a music video in March for her song, Never Worn White.