Smile during a pandemic: Katy Perry on pregnancy, mental health and a new album
The pop superstar, who has a new album coming out soon, says her daughter is the "silver lining" of this "piece of shit year".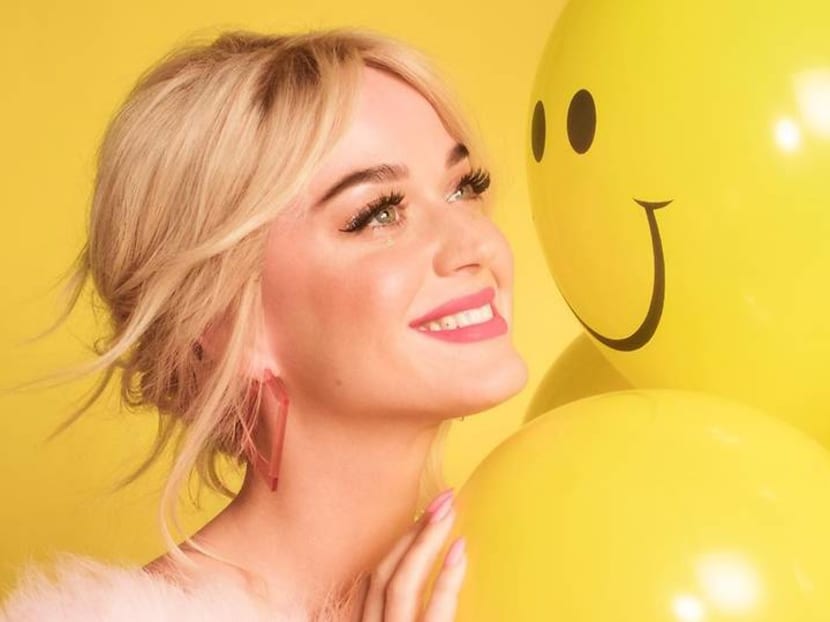 It may be a tumultuous 2020 for everyone, but Katy Perry is determined not to cancel the year just yet.
"I've been saying I will not write off 2020 just yet," she declared, during a recent Zoom interview with regional media.
The pop superstar shared what it was like to record her latest album while being pregnant with her first child with fiance Orlando Bloom – during the ongoing COVID-19 pandemic.
"It's not fair to my unborn daughter, who obviously is the silver lining to this piece of shit year!"
Being pregnant during a pandemic while also working on brand new album Smile, out Aug 28, is no easy feat. But that isn't stopping the 35-year-old singer, who says she "walked through hell to get my smile back when I had lost it".
Written over the past two and a half years, the songs on Smile tell the story of a difficult period in Perry's life, during which she reckoned with both her romantic life and her place in the music industry.
She had broken up with and then later got back together with actor Orlando Bloom, who's now her fiance and the father of her daughter, who'll be saying hello to the world any day now.
Smile also touches on how she struggled after her 2017 album Witness failed to resonate with fans in the way her previous releases had. It was the first of her albums to not produce a number one single on the Billboard Hot 100 – of which she's had nine since 2008.
"I'm excited for Aug 28 because I get to share my life again," she said. "And this record is called Smile because I walked through hell, basically, to get my smile back when I had lost it in 2017 and 2018. So, I started writing songs when I was coming out of a really dark time when I was super depressed."
Perry admitted she started telling herself things like "Just keep on dancing through those teary eyes" and "I am resilient" and "I got to get back that smile".
"These were like little titles and mantras which then became songs," she explained. "And I think they like re-racked my mind. It helped reprogramme my perspective, and obviously I did a few other things to help get back on track but I found my smile and here I am."
Nevertheless, she confessed that to get the smile back, "it was, in some ways, like an emotional, mental beating."
Given what the world is currently going through, global pandemic and all, Perry is incredibly cognizant of the impact of releasing new music during this time.  
"I'm not ignorant. I'm not trying to shove happiness now on people's throats, because there is a lot going on in the world," she said.
"I personally went through a lot, and I'm not ignorant to think that I may never dip back into that, into those struggles, but it is fun playing with this narrative of sad clown losing a smile or losing its sense of playfulness."
She added: "I think if you look at me in my career, there's always been a tonne of playfulness. It's been fun! It's been wild! It's been wacky! It's been weird! And that's how I share my message – with a little bit of sugar, you know?"
"And so, I may have gone a little sour in the past and lost my sense of playfulness and so it's just a little clown trying to get its playfulness back and you know, hoping that everyone can feel some level of happiness."