Keanu Reeves has read Matrix 4 script and thinks it's 'very ambitious'
The star will reprise his role as Neo in the sci-fi film and is "absolutely" excited about what's in store for his character.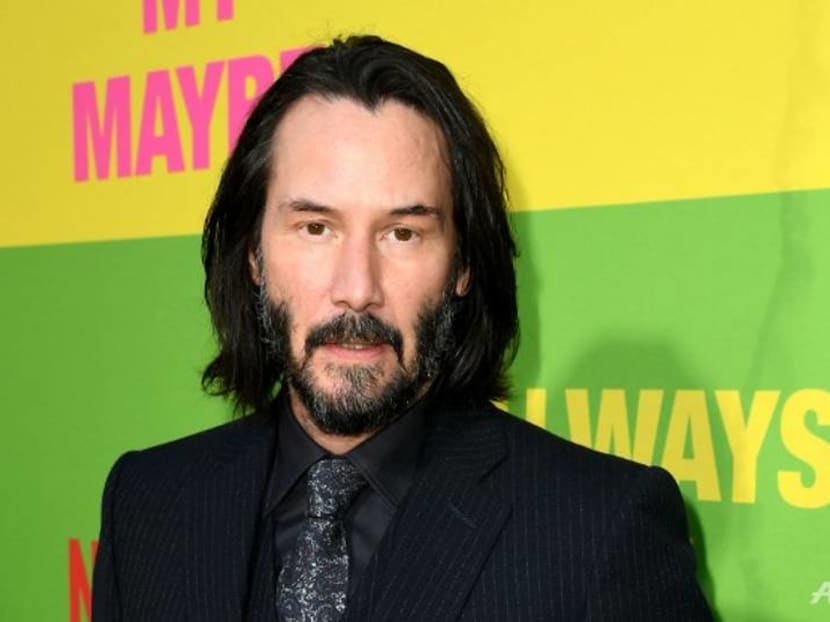 Matrix fans are excited not just by the news that there'll be a fourth film to look forward to, but also that star Keanu Reeves will be reprising his role as Neo.
Reeves starred in the 1999 original, and 2003's The Matrix Reloaded and The Matrix Revolution.
The 55-year-old actor hasn't publicly commented on his upcoming role since the project was announced on August 20, until now. 
Reeves spoke to Entertainment Tonight on Sep 24 on the red carpet of a special screening of his producer sister's new drama, Semper Fi.
He revealed that he has read the script for Matrix 4 and that he was "absolutely" excited about what the film has in store for his character.
He said of the much-anticipated sequel: "It's very ambitious, as it should be!"
According to Variety, production for the fourth film is expected to begin near the start of 2020 and that the past three movies have earned more than US$1.6 billion (S$2.21 billion) at the global box office.
The script is written by Lana Wachowski, who created the sci-fi franchise with sister Lilly Wachowski.
Lana Wachowski told Variety: "Many of the ideas Lilly and I explored 20 years ago about our reality are even more relevant now. I'm very happy to have these characters back in my life and grateful for another chance to work with my brilliant friends."

Reeves is also set to reunite with co-star, Carrie-Ann Moss, in the upcoming film.