Keanu Reeves sparks girlfriend rumours after holding hands with artist at LA event
Fans have a lot to say on social media after photos of the Matrix actor and visual artist Alexandra Grant – who was initially mistaken as actress Helen Mirren – popped up online.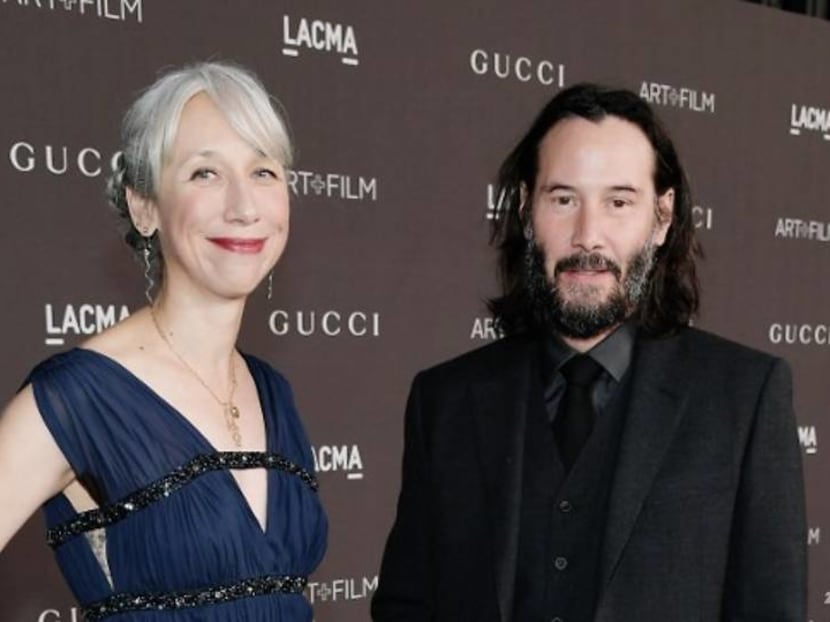 Keanu Reeves may be dating again and the Internet is incredibly excited about the prospect.
The 55-year-old actor sparked rumours that he has a girlfriend when he turned up at the Los Angeles County Museum of Art's Film + Art Festival on Nov 2 holding hands with visual artist Alexandra Grant, whom some people initially mistook for actress Helen Mirren. 
Reeves and Grant have been friends for several years and have worked together on the books Ode To Happiness in 2011 and Shadows in 2016. They also co-founded a publishing house called X Artists' Books in 2017. 
Images of the pair have been popping up online and the fans have had a lot to say about the public display of affection as Reeves has generally shied away from that throughout this career.
On Twitter, positive comments include "Of course Keanu has an age-appropriate girlfriend. He is a Good Man" from @MissBrittHayes and "Keanu Reeves' happiness is the only thing everyone can agree upon" from @OnlineAlison.
of course Keanu has an age-appropriate girlfriend. he is a Good Man https://t.co/Rnr3IdPzfG

— britt hates (@MissBrittHayes) November 5, 2019
Others are lamenting the idea that the man known as "the Internet's boyfriend" may be off the market. Twitter user @mazysampson wrote: "Keanu Reeves has a girlfriend :) but it's not me :(".
Reeves' last publicised relationship was with actress Jennifer Symes who died in a car crash in 2001.