What K-pop song did comedian Kevin Hart listen to while working out?
The Jumanji star also exchanged messages with the rapper from GOT7, calling his new solo single 'fire'.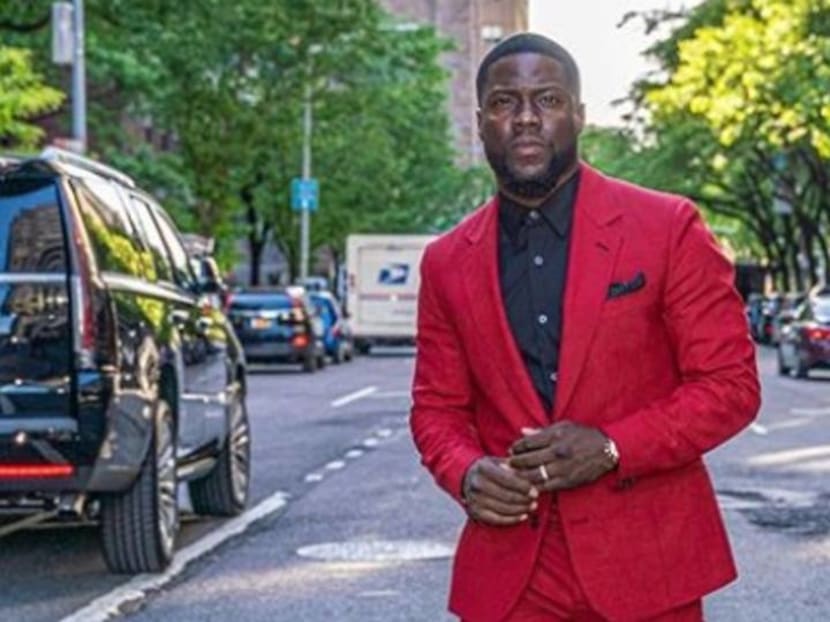 Actor-comedian Kevin Hart just shared a video of himself on Instagram working out to the new single by GOT7's Jackson Wang.
In the video, Hart is seen boxing with a trainer while Wang's hip-hop solo track, Oxygen, which he wrote himself and released in April, played in the background.
The rapper with the Korean boyband excitedly commented on Hart's post: "My song? Seriously? What a day, like a dream come true." Wang revealed he's a huge fan of Hart in an interview with Billboard magazine in 2016.
The Jumanji: The Next Level actor responded to Wang's message with: "Song is [fire emojis] man!"
Hart shared in his post that he's working out to prepare for upcoming action movies. "All this work ain't for nothing.... ACTION MOVIES ARE SLATED AND ON THE WAY.... Always pushing for more!!!!"
Meanwhile, Wang alarmed some fans on Monday (Jul 15) after they noticed that he has having difficulty performing during the group's concert in Mexico City. However, he sent fans a reassuring message on Twitter, saying that he had a bout of food poisoning and that he was "all good".

Both stars met earlier this year when the GOT7 rapper surprised Hart with an ice sculpture of a pig and a lion dance to celebrate Chinese New Year.
Hart is set to star in the Hollywood remake of the Korean comedy, Extreme Job, which is about narcotics officers who go undercover at a fried chicken eatery.