KF Seetoh calls out Dulwich College Singapore for Makansutra "brand theft"
The British international school apparently used the trademarked name for a coffee shop stall without approval from Seetoh.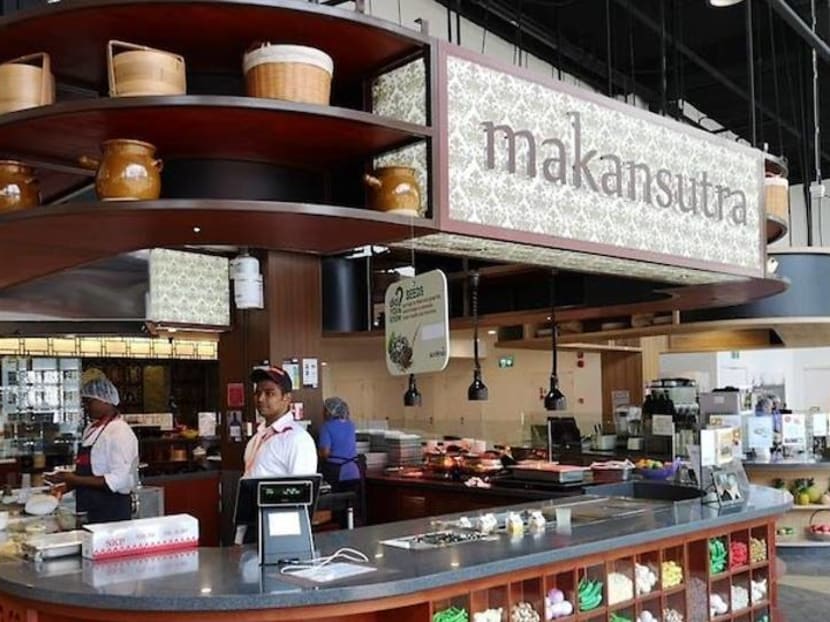 Singapore food icon and defender of hawker culture KF Seetoh has issued a warning via Facebook to an international school here for using his brand name Makansutra in a food stall on campus.
According to the website of Dulwich College, the British international school opened its Bukit Batok campus in 2014 with three libraries, a Performing Arts Centre with three theatres, three swimming pools, sports fields, roof-top gardens, gymnasiums, three dining rooms and two coffee shops. 
Among the coffee shops stands an island stall, tastefully decorated, with the name Makansutra in a font similar to Seetoh's branding. In his Facebook post on Sunday (Mar 17), he has asked for the stall name to be removed within seven days.
"Dear #DulwichCollegeSingapore, in our 21 yr history we don't recall opening a cafe stall in your premises. Gosh, hope all is fine and i know you teach your students imitation is the best form of flattery," wrote Seetoh with a hint of sarcasm.
"But.. passing-off and brand theft is an offence la. Maybe they serve up good stuff but we can't take credit for it and i am sure that operator can come up with a better name than this registered business name n mark of ours. I am also sure you are not facilitating this practise for your staff and students. It would be good if you have that name removed so as not to mislead or flout the IP laws here. Will check back in 7 days. Or, do inform us when u do so i can get our lawyers off my back. Terima kasih!!"
Seetoh created the Makansutra guide to Singaporean hawker food in 1998 and registered the name for a food consultancy company a year earlier. The brand has since expanded to include the Makansutra Glutton's Bay food court at the Esplanade and the Makansutra Asian Food Village in Manila.
More recently, Seetoh championed underdog hawkers late last year when a slew of social enterprise food centres were revealed to be imposing questionable charges on their tenant hawkers. His multiple blog posts on the issue raised the concerns of hawkers who were less media-savvy.