Kim Kardashian and Kanye West arrive for Tokyo vacation in a private 747
Keeping up with Kanye and Kim in Japan as they meet Takashi Murakami and pose with local fans.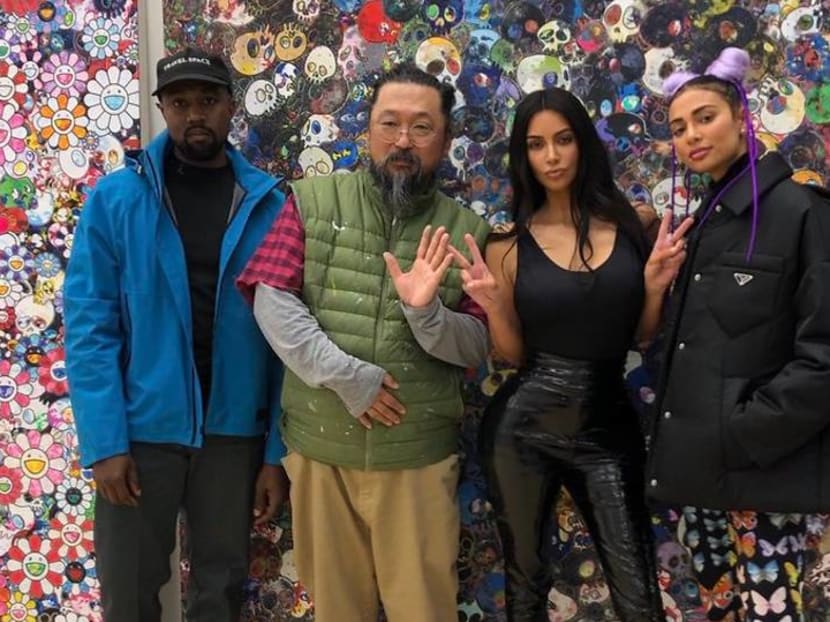 The most recent check in on the lifestyle of the rich and famous and, erm, reality stars with lots of time and money has Kim Kardashian West and Kanye West jetting over to the land of the rising sun.
Their vacation to Tokyo got off to an extravagant start when the couple took a private, double-decker 747 jet to their destination.
"No big deal, just taking a private 747," said the Keeping Up With The Kardashians star said in an Instagram video showing the aircraft's lounge areas, dining room table and bedrooms. "This is how he does it now. Only 747s, private. I've never even heard of this, but whatever."
And even though this rather excessive mode of travel has sparked the expected backlash on social media, the pair was prepared not to the derision ruin their holiday.
On Wednesday (Nov 28), the couple stopped by the studio of celebrated Japanese contemporary artist Takashi Murakami. The stars snapped several photos during their visit, posing with Murakami in front of a giant wall of multi-coloured skulls.
In addition to taking in the art, Kardashian, ever the reality star, continued to make time for her fans. At one point, the media mogul stopped to pose for pictures with a few adoring Japanese fans.