Kim Kardashian accused of doing blackface again, this time for a magazine shoot
The celebrity appeared to have darker skin – a repeat of her 2017 controversy and just a couple of months after the Kimono scandal regarding cultural appropriation.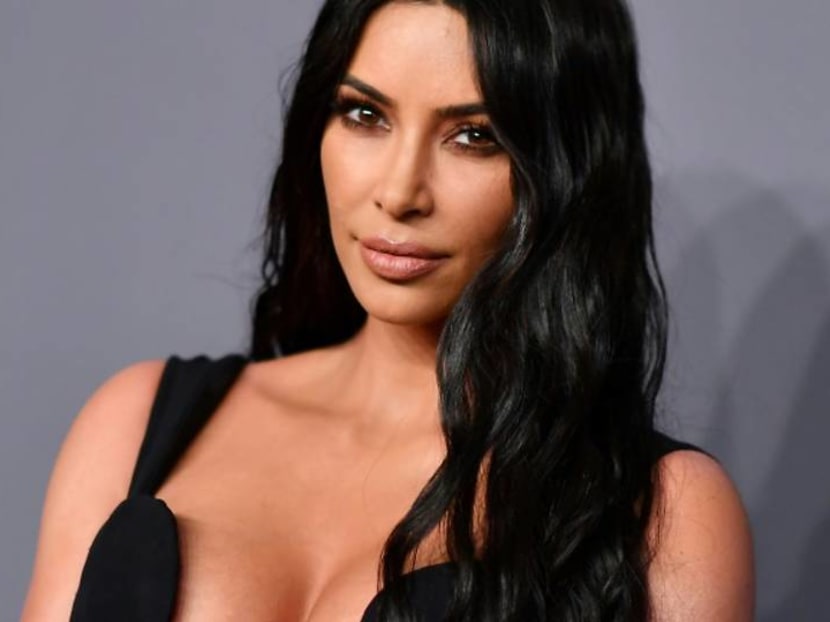 You would think Kim Kardashian would have learnt her lesson on the pitfalls of cultural appropriation after the Kimono-gate a few months ago.
The reality TV star is now being accused of blackface after doing a photo shoot for a magazine with unusually darker skin.
Kardashian – who's married to African-American rapper Kanye West – on Thursday (Dec 19) shared images from her shoot with 7Hollywood. 
While the old-school themed photos were praised by some media outlets for their supposed nods to the likes of Elizabeth Taylor and Sophia Loren, it wasn't the Thierry Mugler black gown that got the Internet's attention.
Instead, Kardashian, who's of Armenian descent, was accused of riffing off Black icons such as Diana Ross, and being "racially insensitive".
"Kim Kardashian often appropriates black female culture to get attention," one person tweeted. "It says a lot that she continuously pulls these antics to get attention, knowing she'll upset black women – the same black women that have supported her business. She's a culture vulture in blackface."
"Kim being in blackface isn't cultural appropriation either – the word you're looking for is racism," came a more harsher tweet.
Another weighed in: "We get it she does great things as far as social justice but that doesn't wipe the slate clean of her constantly stealing from black women, and literally trying to be a black woman without the struggles of actually being a black woman."

It's not the first time she had to deal with blackface accusations – in 2017, Kardashian released ads for her KKW Beauty products where she also had darker skin, which she explained as simply being a tan.
In August, she renamed her shapewear line Skims after receiving backlash for the brand's initial name Kimono, which some have claimed as cultural appropriation of the traditional Japanese dress.