Family drama Kin jumps forward five years – what's in store for its characters?
Viewers are very much invested in the fate of their favourite characters, say the cast of Kin, who receive fan messages on a daily basis.
Popular family drama Kin has always been full of plot twists, but it has pulled off its biggest surprise yet: Jumping forward five years in time.
Monday's (Sep 30) episode picked up half a decade down the road in the lives of its characters, with lots of developments in store.
Kin's stars are surprised, too – not by the big news, but by how warm a reception the show has enjoyed.
"When we first started Kin, there was a nervousness about whether it would be well received, especially since Tanglin did so well and we were replacing it with a whole new show," said Jasmine Sim, who plays "spoilt brat" Ella.
"I think there is a lot of drama in this show and all the unexpected twists keep the audience wanting more. As cast members, we are also often excited to receive our scripts to find out what's next, and then find it extremely difficult to keep it a secret."
Rachel Wan, who plays Ah Yoke, said: "I get messages on social media every day from viewers, telling me how exasperated they are with how the Shelleys are treating Yoke, and how much they want Yoke to choose either Shen or Matthew. It's an actual 50-50 war on those 'ships' and it's amazing!"
The show has even gained new fans and followers for Maxi Lim, who plays Ah Hock – fans who aren't familiar with his previous work in the Ah Boys To Men series of movies, he said.
And even "people from all over the world have been watching and sending their praise and best wishes", shared Ebi Shankara, who plays Kenneth Bala.
As for Timothy Lee, an actor with Down's Syndrome who plays the character of Handsome Loh, he's "surprised, excited and very happy especially when someone I meet comes up to say 'Eh, you are Handsome from Kin, right? My family watches Kin every night. You act very well. May I take a photo with you?'"
He added: "This encourages me a lot and I am glad that I can encourage people like me, or even parents who have children with special needs, to live their dreams."
Similarly, Carla Dunareanu, who plays Ananya, has managed to inspire and encourage viewers through her role. "I've had a lot of people message me on Instagram, telling me that they've had to struggle with a loved one lost to cancer, and that the show has given them understanding and closure. This is exactly why we do the show – to let people know that they are never alone, no matter what situation they are in," she said.
If you'd like to catch yourself up on what's happened in the show, there's a half-hour special, with cast interviews, available on Toggle.
And if you're a fan of Kin, then you'll want to know: Where will we find the characters five years down the road, and what's in store for them? The actors gave CNA Lifestyle some clues.
RACHEL WAN (PLAYS LOH AH YOKE)
You can expect not only more mature problems, but problems that you never would have thought Yoke or anyone else would face. Even I was shocked when I found out! I don't know a single person in my life who has gone through what Yoke will go through!
JASMINE SIM (PLAYS ELLA SHELLEY)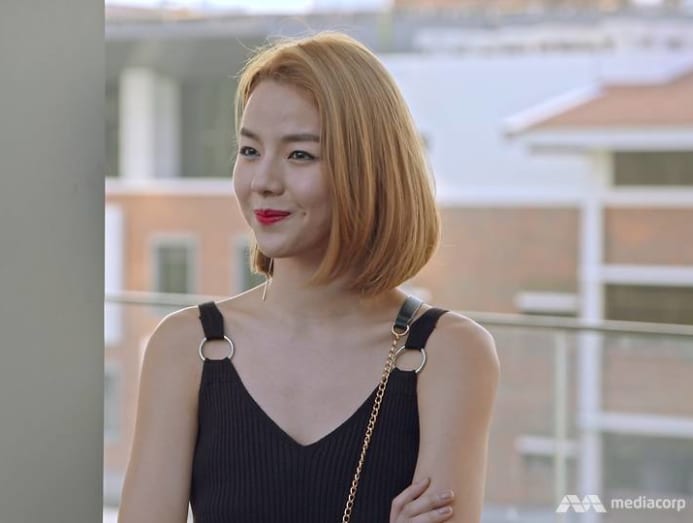 Simply put, I think we finally see a happier Ella. After a year of feeling sorry for herself and constantly rejecting the fact that she is not a Shelley anymore, we see post-time jump Ella finally coming to terms with it, realising that this is her life now and she should just try and make the best out of it. She has slowly accepted her birth family, but has moved out of the house due to her choice of work being rather questionable. She just wants to avoid any conflict with her family, do her own thing and lead her own life. However, her love for Shen draws her back into the drama with the Shelleys and it feels like her life is still intertwined with Yoke's, as much as she wants to break free from that.
EBI SHANKARA (PLAYS KENNETH BALA)
You can expect a very different Kenneth – something that will show his transformation. That's all I can say for now. You have to watch to find out!
CARLA DUNAREANU (PLAYS ANANYA DAVIES)
People are going to see a very different side to Ananya: Definitely a more domestic and maternal side, because she's spent the last five years learning how to be a mum. While working at Shelly Holdings was a high-pressure job, it was something Ananya could take in her stride because she works best under pressure. Being a mum, however, is completely new territory for her, especially because she grew up in a broken home and lost her own mother when she was a teenager.
MAXI LIM (PLAYS LOH AH HOCK)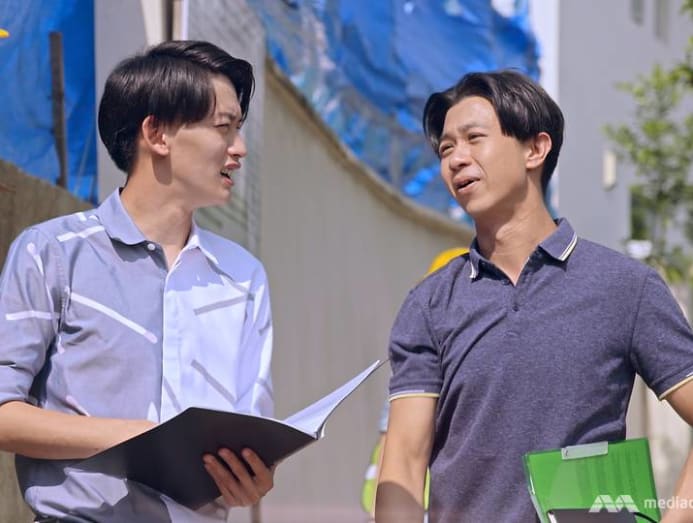 Expect to see more of Ah Hock. He has matured and will run a company alongside actor Rickson, played by Noah Yap. So, audiences can look forward to more scenes from the duo.
ARIATI TYEB PAPAR (PLAYS ROSNANI JOHARI)
My character has more responsibility bestowed upon her, what with looking after Khalid and also running the restaurant. There will come a point where she questions herself, and if all her sacrifices have been worthwhile.
TIMOTHY LEE (PLAYS HANDSOME LOH)
I will be older – and I can't say any more as it will be a spoiler!
Catch Kin on weekdays at 8.30pm on Channel 5. Also available on Toggle.