Korean singer-actress IU says she was overcome with self-hatred when younger
The 27-year-old star said that she found it hard to love herself in her early twenties.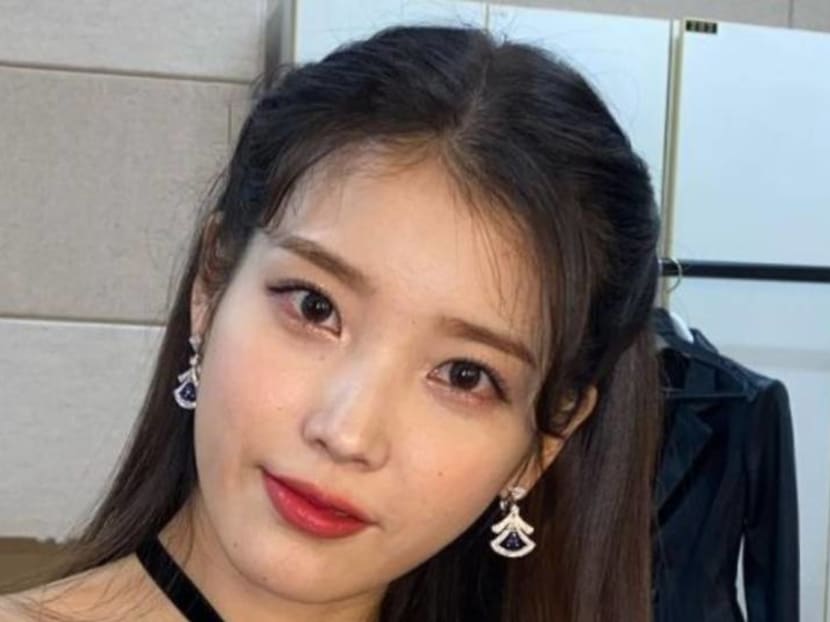 Korean singer and actress IU has opened up about her struggles with accepting herself during her younger years. The 27-year-old star, whose real name is Lee Ji-eun, made the revelation during her appearance on the Korean variety show You Quiz On The Block on Wednesday (Mar 31).
She shared, "When I was young, I had a lot of self-hatred. Even if I achieved good results, it was hard for me to love myself when I was in my early twenties".
IU added that things changed when she turned 25 years old and wrote the song Palette, which has the lyrics "I think I know myself now".
She explained that she wrote those words because she no longer had any lingering disappointment in herself, and that there were no more surprising or new things about herself. "I just learned to accept myself as I am, including my shortcomings and strengths."
When the show's host asked her why she often sings about her age, IU replied that since she writes her own songs, she realised that that's not much to write about, other than the fact that your age changes every year.
"Every year, I found myself changing. Eighteen-year-old me and 23-year-old me compared to the IU I was last year are all different."
IU recently released her fifth album, Lilac, and to commemorate the occasion, she made a 100 million won (US$88,500) donation to two non-profit organisations under the name IUAENA, a combination of her name and her official fan club (UAENA).
Despite her huge popularity and success as both a singer and an actress, it seems IU has also remained very humble. When asked how she felt about being the icon of this generation, she insisted that she was just lucky.
"I'm able to do the music I want to do because the public listens to it. I'm not trying to be humble, but honestly, how lucky am I? I'm very grateful."