K-drama in Singapore: Stars of Squid Game, Snowdrop and Reply 1988 in town for Disney showcase
Korean actors Jung Hae-in, Heo Sung-tae, Go Kyung-pyo and Lee Dong-hwi took centrestage at the Disney Content Showcase at Marina Bay Sands for new shows Connect, Big Bet and Call It Love.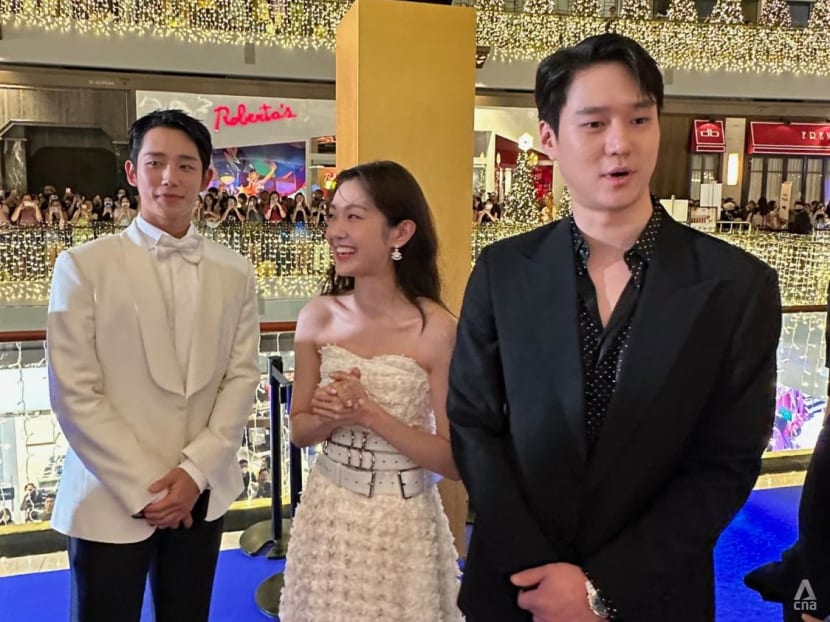 Some of Asia's biggest stars descended upon Singapore shores on Wednesday (Nov 30) to attend the Disney Content Showcase 2022, held at Marina Bay Sands' Expo and Convention Centre.
More than 50 titles were announced at the event, including an upcoming slate of movies and series from Marvel Studios, Walt Disney Animation Studios, Pixar and Lucasfilm. There were also updates on the growing slate of Asia-Pacific (APAC) original shows for Disney+ and Disney+ Hotstar.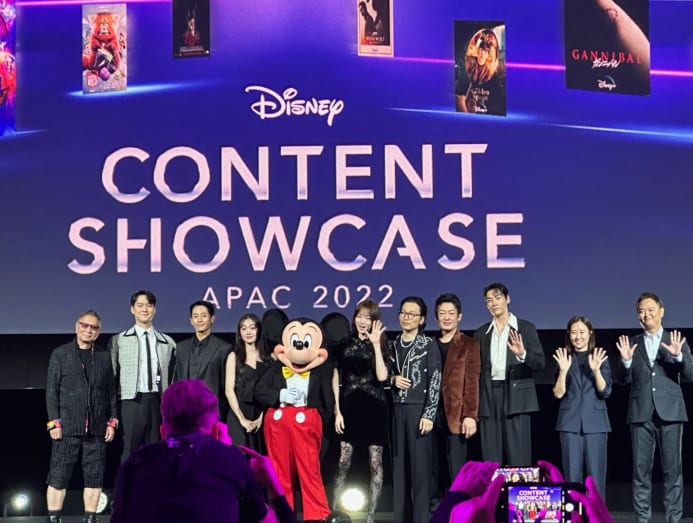 But the spotlight was on Korea, with some of the actors from upcoming shows gracing the event's blue carpet and appearing on stage to share details of what audiences can expect on Disney's streaming service from next year onwards.
The cast of Connect – the highly anticipated crime drama directed by legendary Japanese director Miike Takashi – walked the blue carpet to raucous cheers from fans.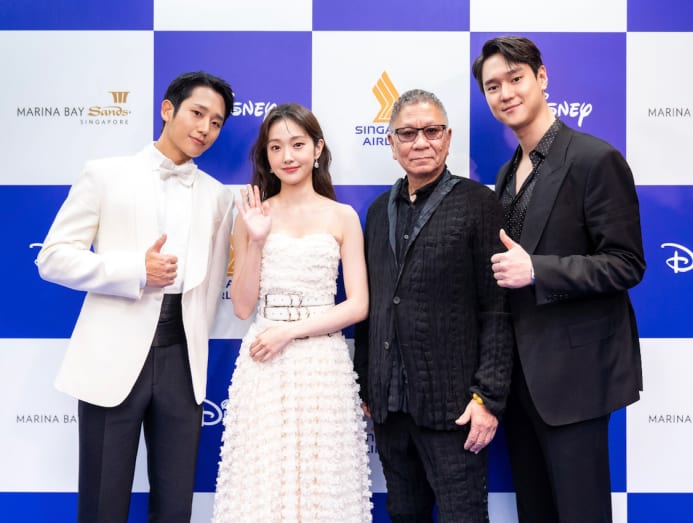 Adapted from a webtoon, the show stars Snowdrop's Jung Hae-in as an immortal known as a "connect", who is kidnapped by a gang of organ hunters determined to take his eye. Reply 1988's Go Kyung-pyo plays the main antagonist, a serial killer terrorising the people of Seoul. Rounding up the cast is Kingdom's Kim Hye-jun.
CNA Lifestyle sat down with Jung Hae-in (Snowdrop), Kim Hye-jun (Kingdom) and Go Kyung-pyo (Reply 1988), as well as acclaimed Japanese director Miike Takashi to talk about their latest Disney+ thriller Connect.
The trio took the stage during the showcase, alongside their Japanese director, to share their excitement regarding the show, which is set to launch on Disney+ on Dec 7.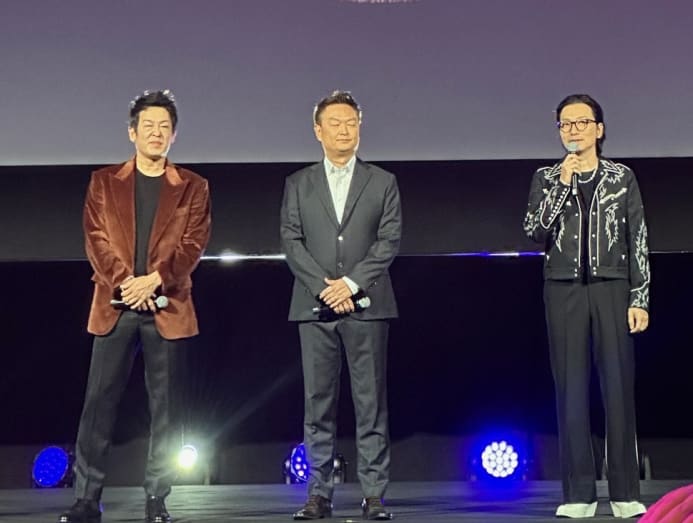 Also making an appearance were Big Bet stars Lee Dong-hwi (best known for Reply 1988 and Extreme Job) and Squid Game villain Heo Sung-tae, alongside their director Kang Yun-sung, to talk about their upcoming drama about a man who struggles to become a casino mogul but hits rock bottom due to a chain of unfortunate events.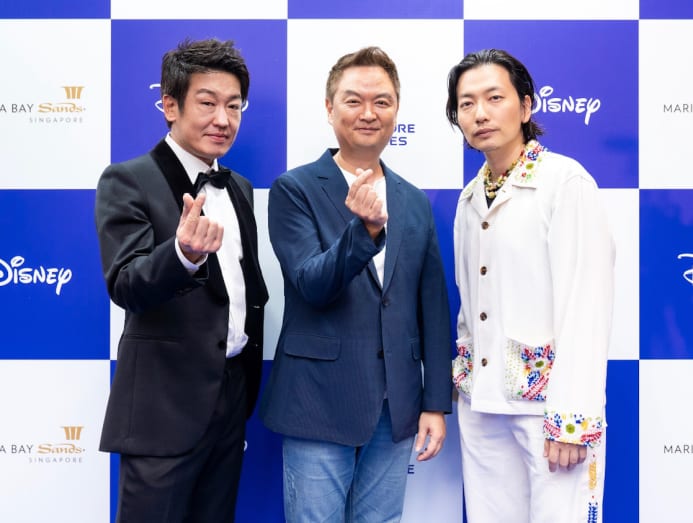 Set to debut on Dec 21, Big Bet also stars celebrated Old Boy actor Choi Min-sik, who returns to television after 25 years.
South Korean actor-models Lee Sung-kyung (Weightlifting Fairy Kim Bok-joo) and Kim Young-kwang (The Secret Life of My Secretary) also made surprise appearances to officially announce their drama Call It Love, which is set to launch in 2023.
Call It Love follows the protagonist on her downward spiral after she discovers her father's infidelity. The latter  unexpectedly dies and his mistress kicks her out of the family home. While planning her revenge, she falls in love the son of the woman who ruined her life.
The slew of Korean shows announcements and updates underpin the recent growth of Disney+'s presence in the region.
Other highly anticipated shows on the slate include: Moving, starring Ryu Seung-ryong, Han Hyo-joo and Zo In- sung, and crime drama The Worst Of Evil starring Ji Chang-wook, Wi Ha-jun and Lim Semi.
Meanwhile, K-pop fans can anticipate more documentary series, including BTS Monuments: Beyond The Star; Super Junior: The Last Man Standing, NCT 127: The Lost Boys, and BTS' J-Hope's solo docu.
Next year will also see the return of some of the streamer's popular shows including The Zone 2: Survival Mission, featuring veteran entertainers Yu Jae-suk, Lee Kwang-soo and Kwon Yu-ri; Soundtrack #2; and Shadow Detective, starring Lee Sung-min, Gyeong Su-jin and Lee Hak-joo.
Also announced during the showcase were a host of Japanese live action and anime titles, as well as Indonesian dramas, which were all part of the company's plans to greenlight more than 50 APAC original shows by 2023.