K-pop group EXO to release new album Don't Fight The Feeling in June
It's their first album since 2019's Obsession and it lands Jun 7.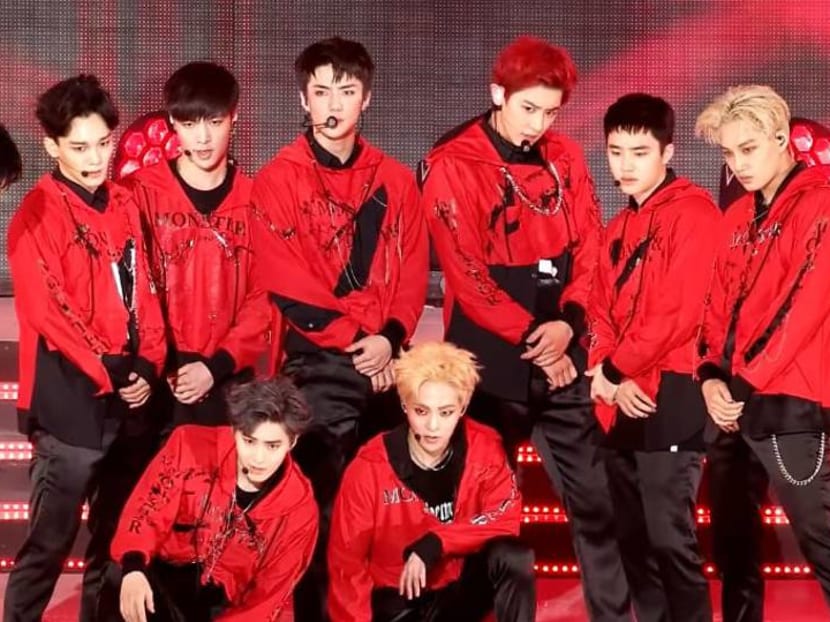 EXO fans don't have to wait too long for more new music from the K-pop group – their new album Don't Fight The Feeling is scheduled for release on Jun 7.
The group teased their album – their first since 2019's Obsession – on social media on Tuesday (May 11), with the group's logo seemingly tweaked to look like a radar's map. Written below were: "Designation: Exo Planet" and "Location: Outer Orbit".
EXO also shared an exclusive behind-the-scenes video of their set on their upcoming single, also called Don't Fight The Feeling.
There's a bit of a narrative going on, of course – the album follows the sci-fi storyline of their 2017 hit Power, which they performed back in 2018 for the closing ceremony of Winter Olympics in South Korea.
One of the members, DO, shared: "The story is, in Power, we all went our separate ways. But we are now back together." He and Xiumin have officially returned to the group after completion of mandatory military service.
Debuted in 2012, Exo has been active in the K-pop scene for nine years and comprises nine members. However, some of them are on hiatus and will not be featured in their upcoming album. It's not confirmed which ones will be in the new album but it's probably safe to assume the currently active ones – DO, Xiumin, Kai and Sehun – will be in it.
Four others – including Baekhyun, who enlisted on May 6 – are currently serving the military, while Lay's back in China pursuing a solo career at the moment.