Kristen Stewart celebrates Twilight co-star Taylor Lautner's birthday
Winning justice for Twilight fans worldwide.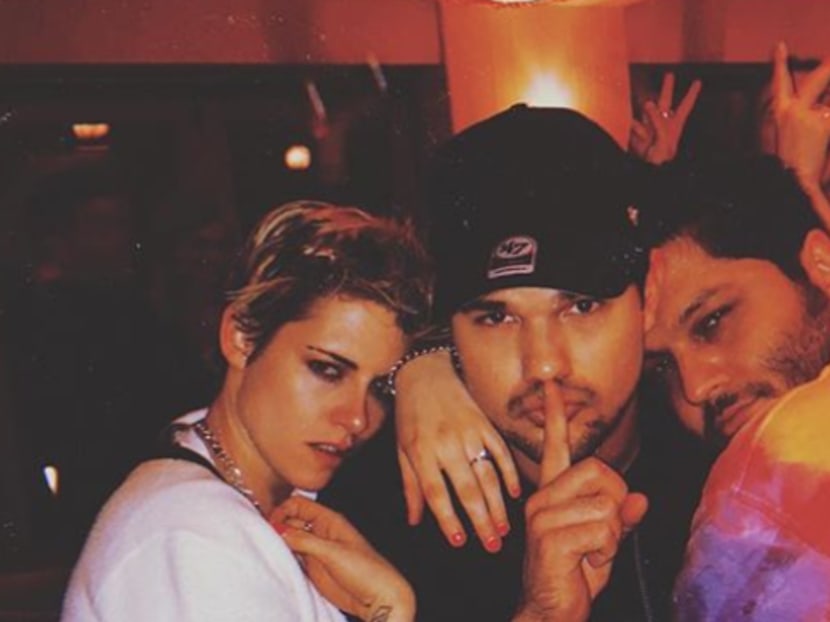 Here's one for Team Jacob. Twilight fans would have noticed a little reunion earlier this week, when Kristen Stewart showed up at Taylor Lautner's birthday party on Tuesday (Feb 12).
Lautner, who played the muscled werewolf Jacob on the Twilight movie franchise, was surprised with a birthday party thrown by his girlfriend, known on Instagram as Tay Dome. The actor turned 27 on Feb 11.
In a photo uploaded by celebrity hairstylist CJ Romero, the caption reads, "Damn K looks sexy. T is a pretty little liar. And I look like I'm ready for bed. #hbd @taylorlautner"
Stewart, who played the lead role of Bella Swan, has clearly remained close to Lautner over the years, having earned an invite to celebrate his birthday.
Most recently, Lautner co-starred on the Ryan Murphy comedy horror series Scream Queens, which ended in December 2016.
Stewart is poised to return to the big screen in November with Charlie's Angels, the reboot of the wildly popular action comedy franchise.