'It was an institution': Kumar on why the Boom Boom Room was special
"It was a brilliant platform for a lot of queens – younger ones, older ones – because it's very hard to find a job, especially then," Kumar told CNA Lifestyle. " When you give them a platform, they feel very wanted and loved..."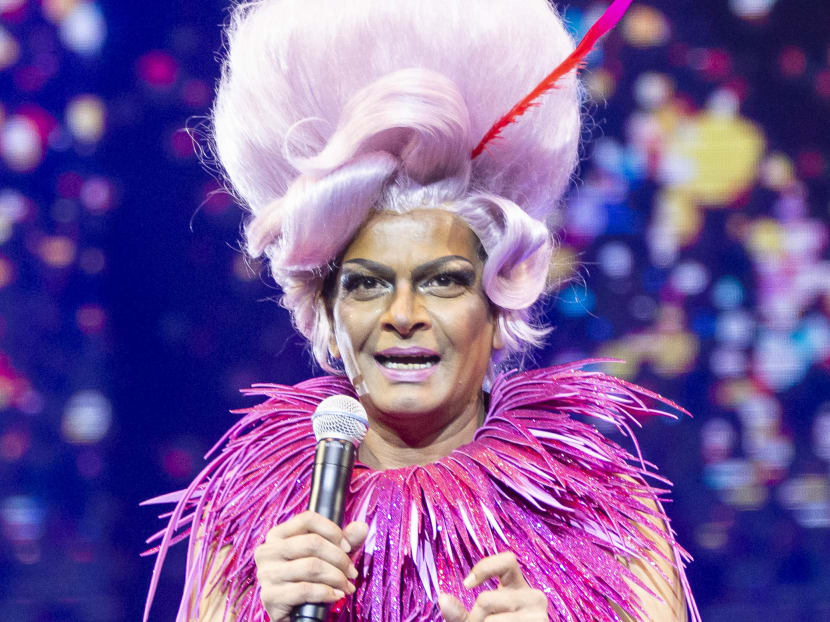 Popular TV series like RuPaul's Drag Race may have brought the art form of drag performance into the mainstream around the world. But in Singapore, the appreciation of drag cabaret will undoubtedly be attributed to the legendary Boom Boom Room in Bugis Street.
Dreamt up by local musician and composer Dick Lee in 1991, it was the place to see drag excellence – female celebrity impersonators and drag queens all sashaying, lip-syncing and entertaining the crowds with their myriad of skills.
And right in the centre of it all was national-sensation-in-the-making Kumar, slaying audiences night after night with a raunchy comedy show, replete with self-written risque jokes and observations about daily life in Singapore (all of which he is now famous for).
When Bugis Street underwent a makeover into the shopping enclave it is now, Boom Boom Room moved to Far East Square where its heyday continued until 2004 when the cabaret eventually shuttered its doors. Singapore's drag scene became decentralised and scattered across other ventures and shows.
Seventeen years later, Boom Boom Room is making its long overdue comeback at the Marina Bay Sands convention centre. Now reimagined as a contemporary cabaret, the show is headlined by, of course, Kumar, now a Singapore icon, along with two of the original stars of the Boom Boom Room, Helda and Lysa.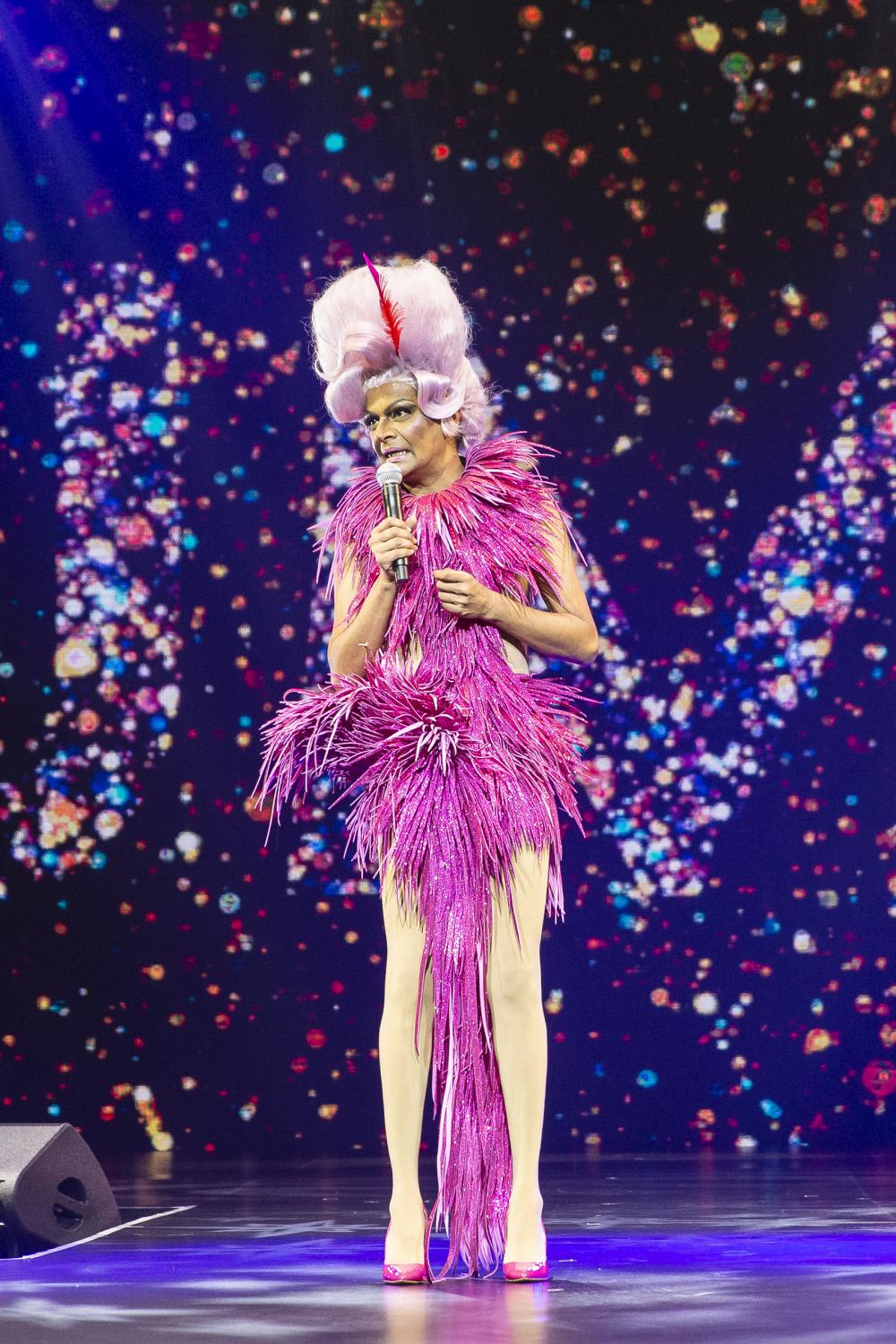 They'll be joined by a new generation of drag queens, led by Vanda Miss Joaquim (a fan favourite and third runner-up on Drag Race Thailand Season Two) and fellow performers Anna Stacia and Tiara Sorrel.
There seems no better time than now to bring back the iconic show, one of the first ones that audiences in Singapore can watch in person after a prolonged absence of live performances.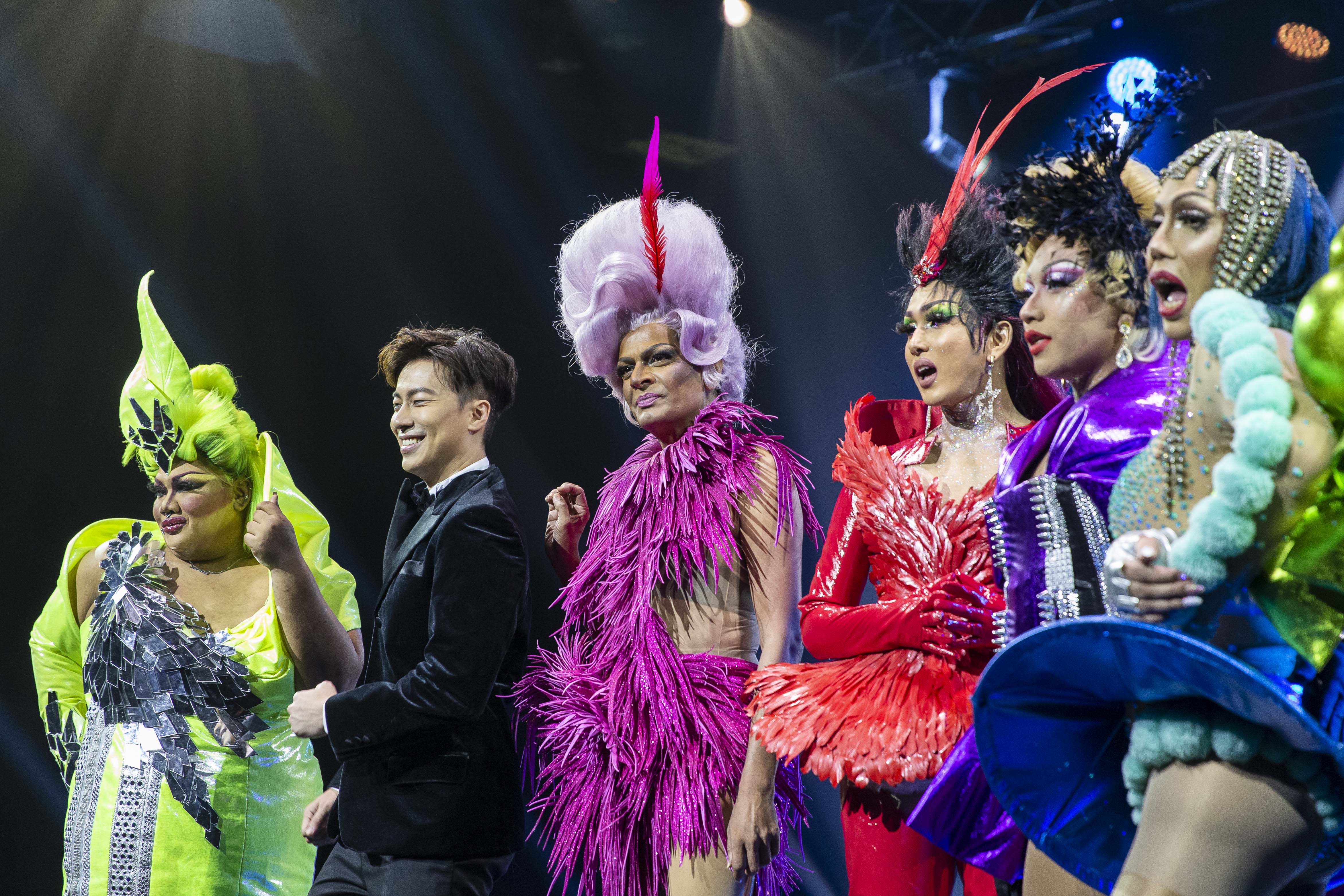 And, as Kumar told CNA Lifestyle, it's also perhaps high time that a new generation learns about Boom Boom Room's history and just how significant it is to the Singapore live entertainment scene. 
"People need to know about Boom Boom Room because we came then only handphones came," quipped Kumar. "Social media came after us. It was an institution. It was a home for a lot of the performers. It was a home for me too, because I spent more time in Boom Boom than at home."
He recalled: "We rehearsed every day. Hard work pays off. Nowadays, youngsters are all just about the 'quick bucks' or influencers (on social media). Those days, it was really hard work. We had to produce the whole product and give it to the audience. And it was very well received."
We also remarked that the original Boom Boom Room also seemed to serve another purpose, as a safe space for a lot of performers during the 90s.
"Yes, because instead of being on the streets, we give them a place to perform, you know?" shared Kumar.
"It was a brilliant platform for a lot of queens – younger ones, older ones – because it's very hard to find a job, especially then. Now the drags can work… but last time nobody employed them. So that's why they end up in the streets, you know?
He continued: "So when you give them a platform, they feel very wanted and loved because some of them (have) parents who don't approve or whatever the family problem (is). So, it was really nice. It was a great feeling."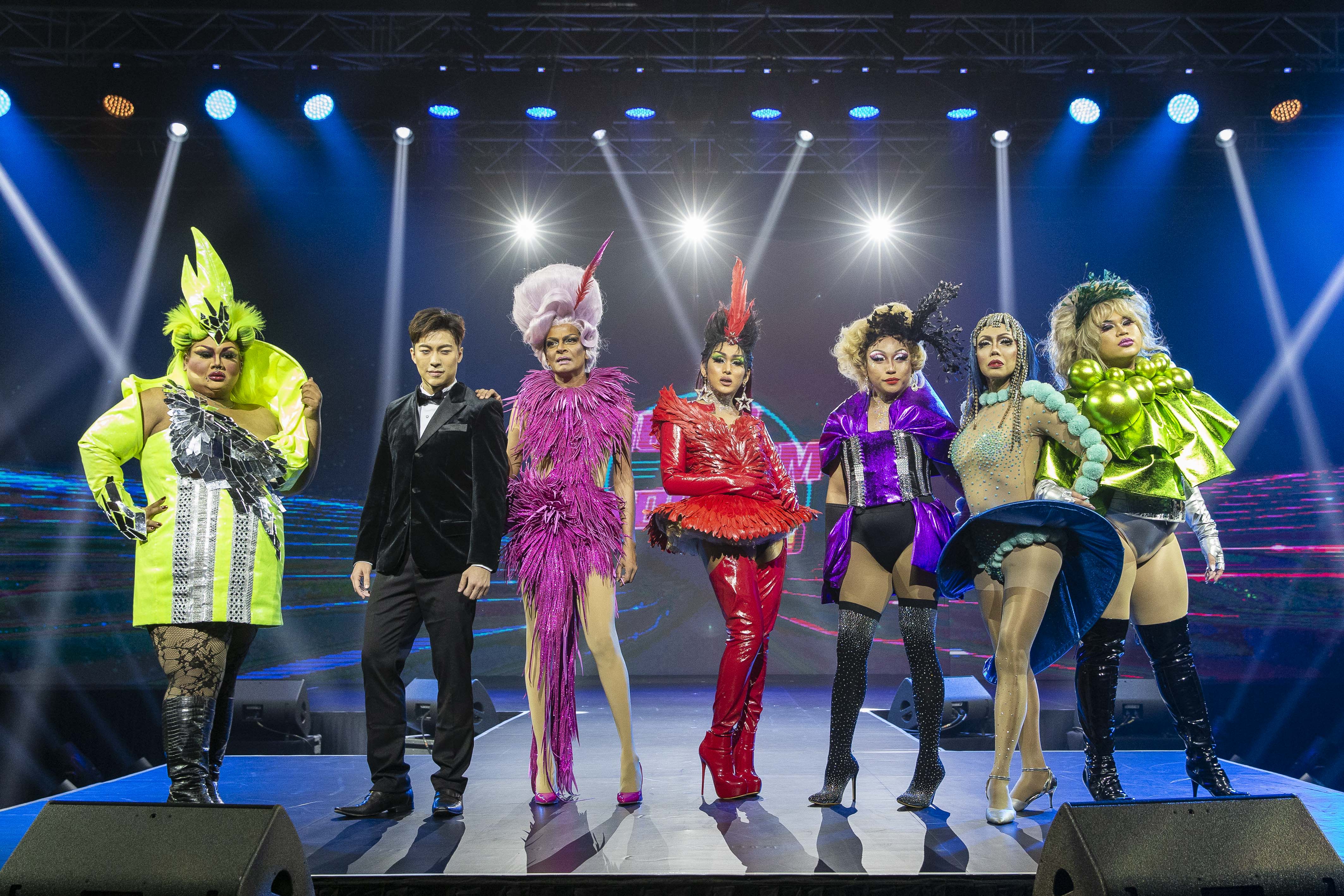 Indeed, bringing that "great feeling" back to this new contemporary Boom Boom Room is key and OG queens like Helda is determined to deliver this, while embracing all body shapes and sizes.
"I started out way back in the 90s. Back then, we were known as female impersonators, especially of big name celebrities and singers. And we would 'trick' audiences into thinking we're these beautiful women," said Helda, who went on to host Asia's Uncut on Star World after the original Boom Boom Room shut. "Today, drag is evolving. It's louder, more over the top and in your face."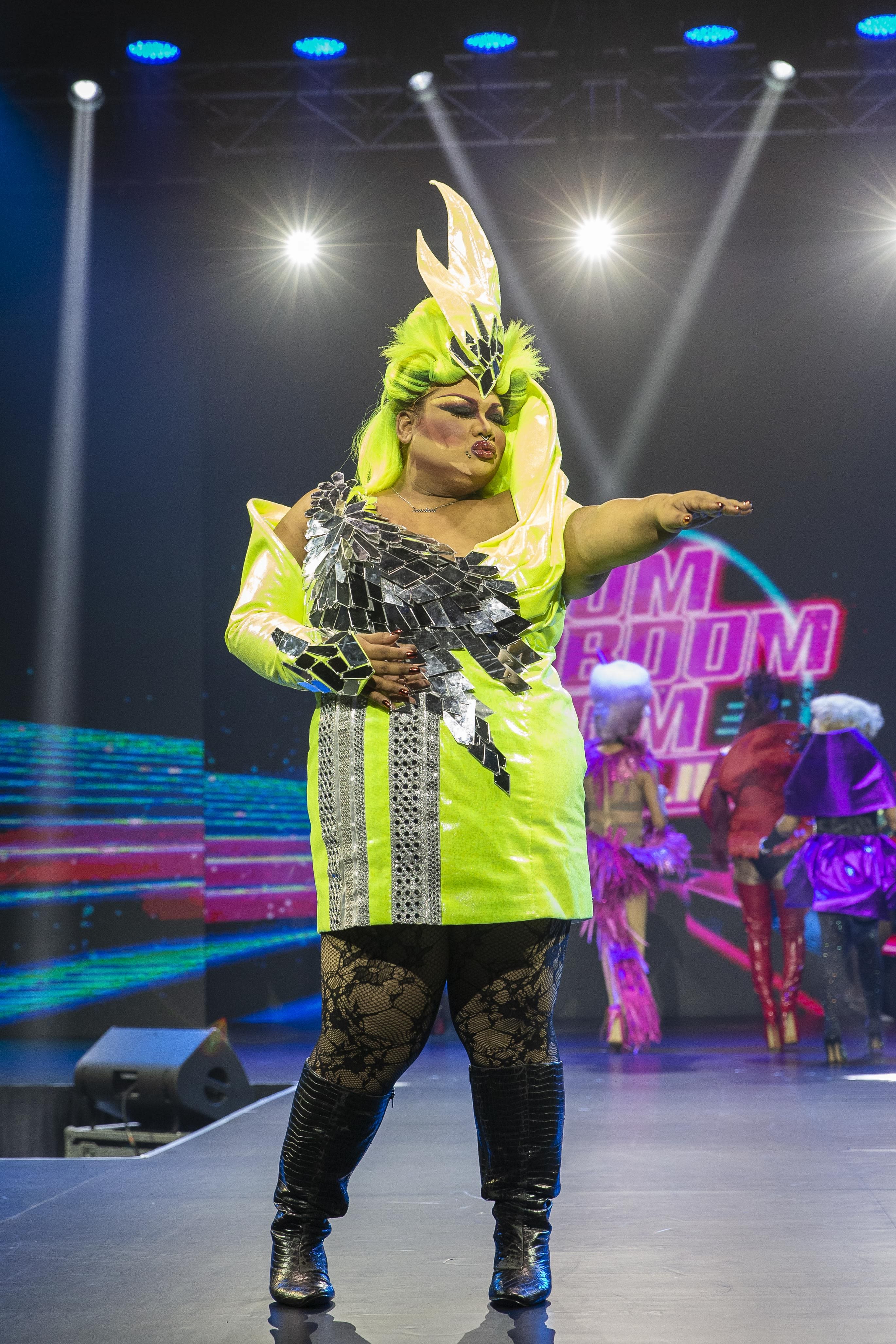 "And audiences tend to try and confine us all in boxes, like comparing bigger queens to the skinnier queens," added Helda. "But as I always tell my other plus-size sisters like Anna Stacia, being big just means we can do a lot more. Just being on stage, we already command attention. We should be proud of that and love our bodies.
"Which is why I choose to stand outside the box, on the box, and perform my heart out. And if the box breaks, then I just get a bigger, better box!"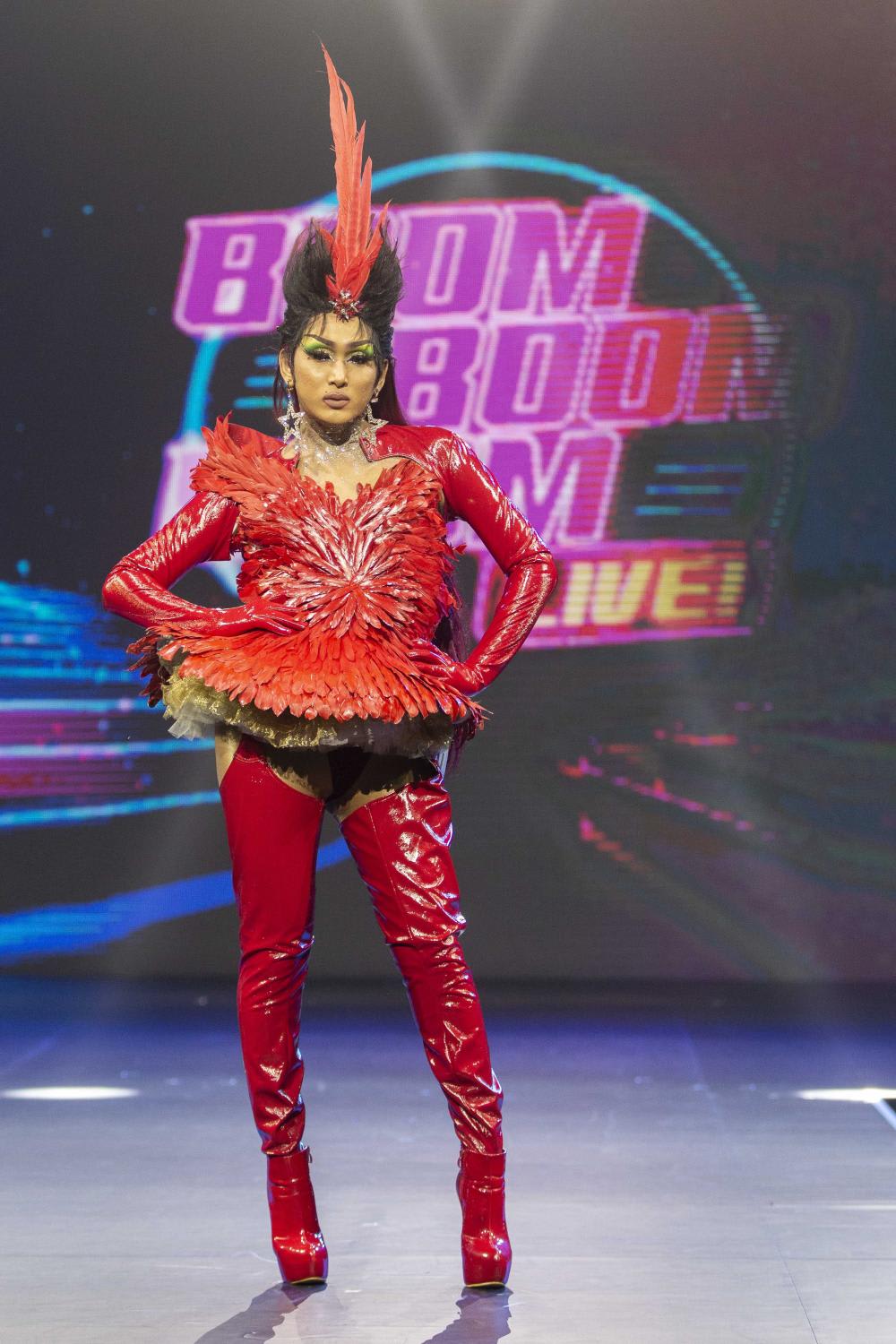 For new queens like Vanda Miss Joaquim, being able to share a live stage with the original Boom Boom Room queens, during a COVID-19 pandemic no less, is certainly memorable.
"When you have stage shows like this, it's like breathing again," said the performer. "And everyone is able to come together. With these OGs (queens), they actually carved a pathway for us. And now we're covering a different pathway for the younger generation."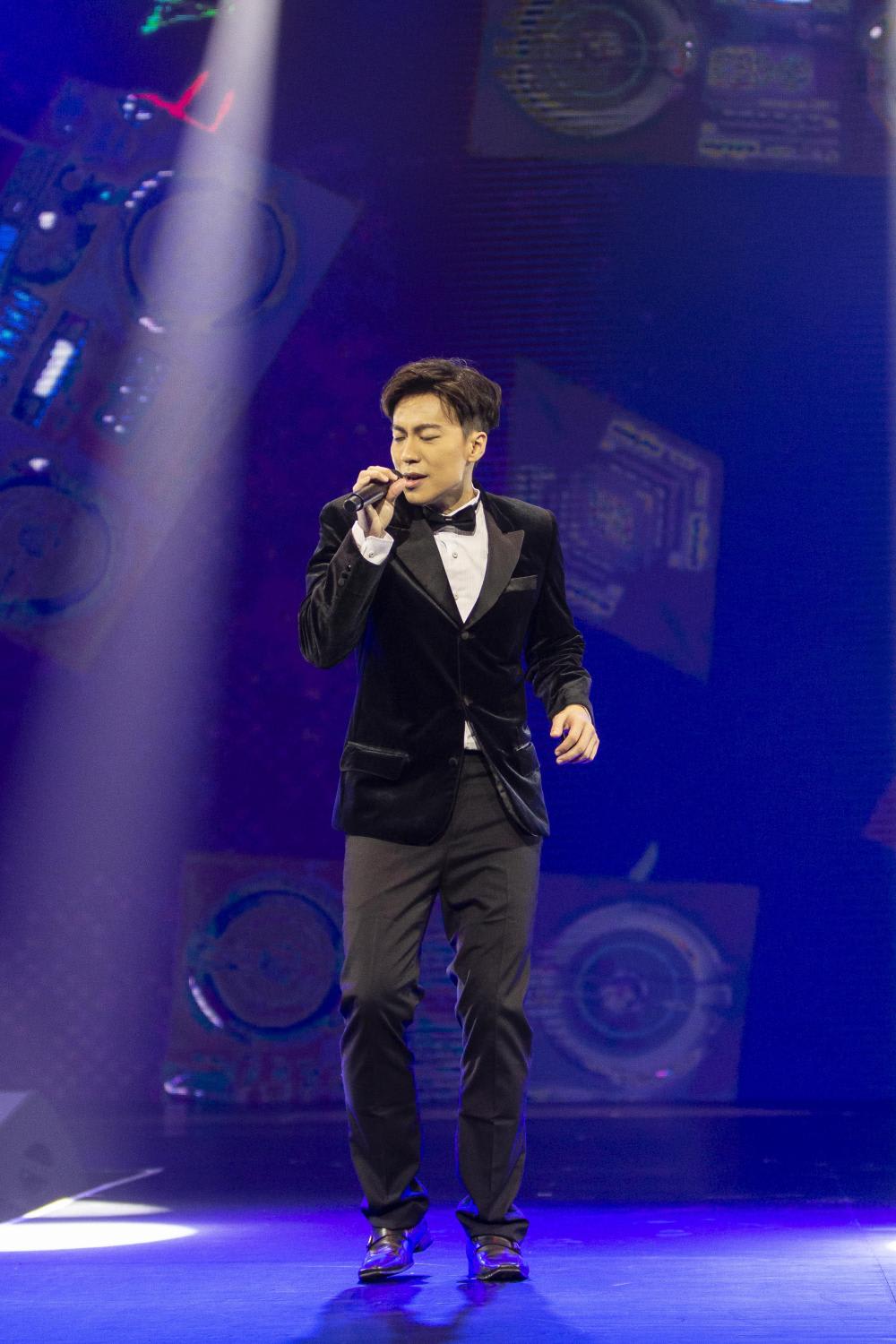 Other performers in the live show include local celebrity singer Nat Ho and magician Mentalist Mark, alongside international acts such as drag king Daddy Vacation, and circus artist David Matz, who will be presenting the world's first holographic Cyr Wheel in his act.
Indeed with this new lineup, Boom Boom Room Live! is a show that promises heart, humour and the return of some of Singapore's most iconic drag performers bringing their much-needed cheeky charm.
And for those audiences who get easily triggered? Kumar's advice is, well, simply "just don't come". "Because this is how it is," he said with a laugh.
"Go and watch social media, lah! It's even worse!"
Boom Boom Room Live! is running until Dec 19 at the Sands Expo and Convention Centre Hall C, 10 Bayfront Avenue, Singapore 018956. Rated R18. Tickets start at S$98 here.