Catch Kumar, Gurmit Singh, Irene Ang, Rishi Budhrani and more in charity comedy show
Other stars slated to appear in Comedians' Star Charity include Siti Khalijah, Fakkah Fuzz and Yung Raja. The shows will be livestreamed at 9pm nightly from Aug 4 to Aug 9 to raise funds for nine local beneficiaries.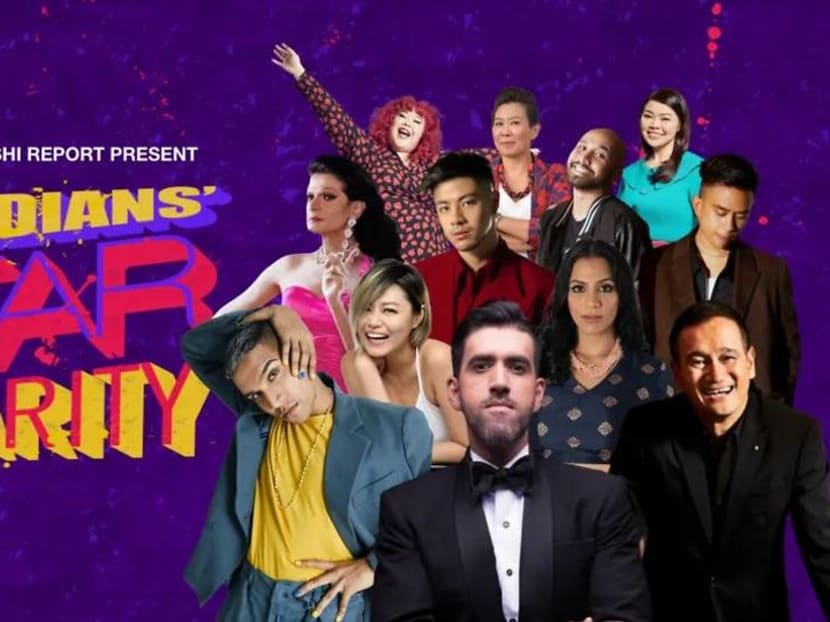 It's time to have fun and raise funds with Comedians' Star Charity, a comedy talk show hosted by Singaporean funnyman Rishi Budhrani and organised by media agency, Havas Group.
The six shows will be livestreamed nightly at 9pm from Wednesday (Aug 4) to Aug 9 on Rishi's Facebook page and YouTube channel. 
Expect the nights to be full of witty banter and personal anecdotes, with a cast of local personalities including Yung Raja, ALYPH, Fakkah Fuzz, Kumar, Sharul Channa, XiXiLim, Judee Tan, Gurmit Singh, Benjamin Kheng, Irene Ang and Siti Khalijah.
In line with this year's National Day Parade theme "Together, Our Singapore Spirit", the objective of this event is not only to entertain, but also give back to the local community through fundraising. 
The goal is to raise S$100,000 in August for nine local beneficiaries handpicked by each guest star.
"The opportunity to team up with Havas Group came at a perfect timing for us to give back to the community while doing what we love, as we had physical live  shows that unfortunately had to be cancelled during the National Day weekend due to the Heightened Alert," said host Rishi.
He added: "We're really excited to create something fun for people to enjoy from the comfort of their own home over the long weekend, interact with our audiences, and most importantly, raise funds for some beneficiaries in dire need during this tough period."
The nine nominated beneficiaries are: Singapore Heart Foundation, Free Food For All Limited, Kampung Senang Charity & Education Foundation, Circle of Friends Limited, PAVE, Migrant Workers' Assistance Fund, MILK Fund, New Hope Community Services, and Club Rainbow.
During the free livestream, audience members will be able to make a donation on Giving.sg, where more information about the beneficiaries and the causes they champion will be available.
"The pandemic has been tough for many of us, particularly affecting local businesses, artistes and talents as well as the communities at large," said Jacqui Lim, Chief Executive Officer of Havas Media Group Singapore and Chief Integration Officer of Havas Group Singapore.
"This really motivated us to seek a platform to unite the communities, our local artistes and our industry together, using humour as the unifying currency to stand in solidarity and celebrate the Singapore spirit while raising funds for our local beneficiaries this National Day."
Head here for more information.