Fire-breathing, sword-swallowing fun: The circus cabaret comes to Marina Bay Sands
Looking for some heady escapism? The award-winning La Clique wants to wow Singapore with everything from trapeze stunts and acrobatic roller-skating to heart-stopping feats and intense hula hooping from its international daredevil cast.
La Clique may have the distinction of being the first long-running international theatrical performance to be staged in Singapore since last year's "circuit breaker".
And it's determined to show the country's entertainment-starved audience exactly why it's a good idea to catch it now that it's possible: Its live show is known for heart-stopping moments, death-defying feats and spellbinding acts, all wrapped up in tongue-in-cheek humour and live music.
Sword-swallowers? Check. Seductive bathtub performance? Check. Hula hoops? Check. CNA Lifestyle met some of the performers from the award-winning show – and was literally left hanging in the air. La Clique shows run until Nov 7 at Marina Bay Sands.
Currently at Marina Bay Sands until Nov 7, La Clique's a quirky blend of circus, comedy, cabaret and speakeasy. A fitting antidote for audiences looking for some heady escapism during these difficult pandemic times.
La Clique Singapore boasts an impressive line-up comprising an international cast hailing from Germany, Australia, the UK, the US, and the Netherlands. Among them are Heather Holliday who double-hats as sword-swallower and fire-breather, acrobatic roller-skating duo The Skating Willers, and professional hula hoop artist and entertainer Lisa Lottie.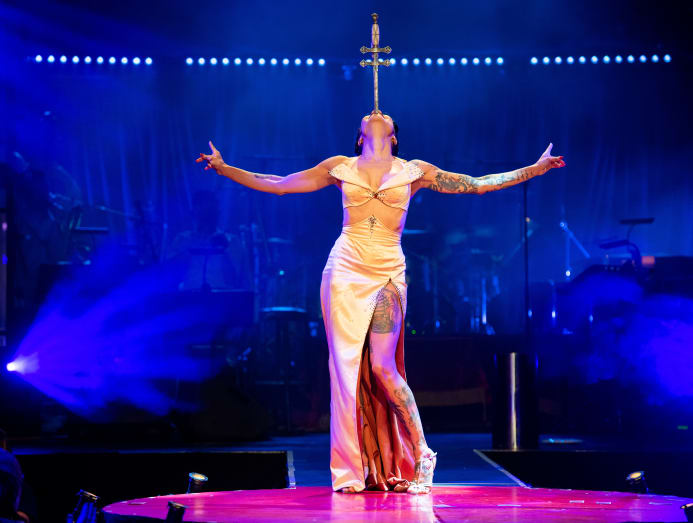 A big highlight is La Clique's now-iconic "Bath Boy" routine, which will be performed in Singapore by jaw-dropping acrobat-aerialist Oscar Kaufmann. The Berlin-born 26-year-old is poised to bring a different spin to the line-up with a Magic Mike-esque performance involving a bathtub.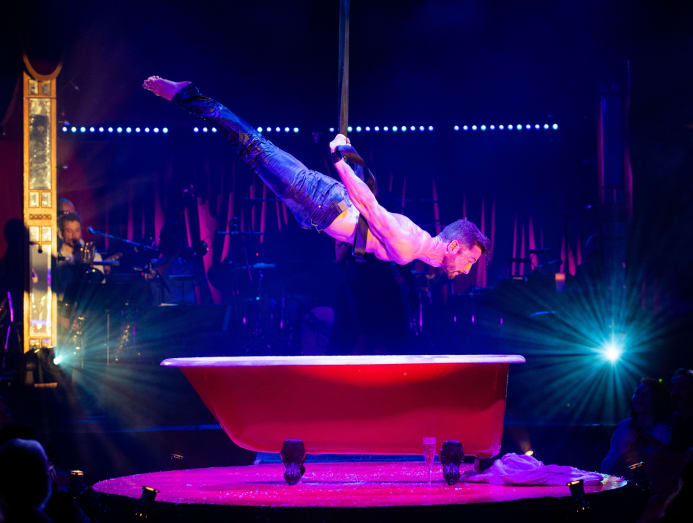 All these astonishing feats will be presided over by show emcee Bernie Dieter, a world-renowned cabaret artist, songwriter and performance artist who has been billed as the "undisputed queen of punk cabaret".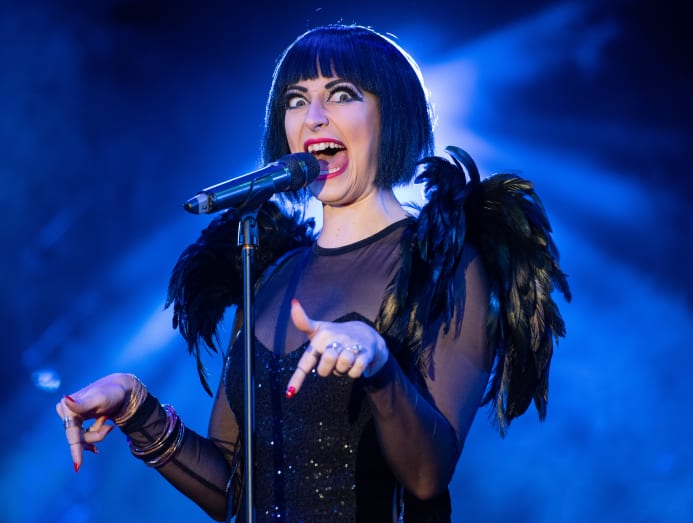 Unpredictable in nature, the show has all the right elements of circus cabaret one might expect, but also be surprised at: Lithe acrobats, gravity-defying aerialists and yes, some astounding fire-blowing and sword-swallowing to boot.
And it's all going to be up close and personal. One of the Sands Expo convention halls has been transformed into an immersive 360-degree space that allows for a more intimate experience, with every seat in the house enabling all socially distanced 250 theatregoers to view all the onstage action.
Since it was first launched in 2004 at the Edinburgh Festival Fringe, the show – which won the Laurence Olivier Award for Best Entertainment in 2009 – has performed to sold-out audiences in cities such as Adelaide, Brighton, Edinburgh, Melbourne, Montreal, New York and Sydney.
"As a leading entertainment destination, supporting events like these represents a significant step towards reviving the show-going experience at Marina Bay Sands and in Singapore," said Paul Town, Marina Bay Sands' Senior Vice President of Resort Operations.
Said Ms Jean Ng, Executive Director Attractions, Entertainment & Tourism Concept Development for Singapore Tourism Board: "The return of such international shows is a testament to Singapore's attractiveness as a destination for world-class entertainment offerings, as well as our ability to host such events safely. We look forward to welcoming the performance to Singapore, and will be working closely with the organisers for a safe and successful run."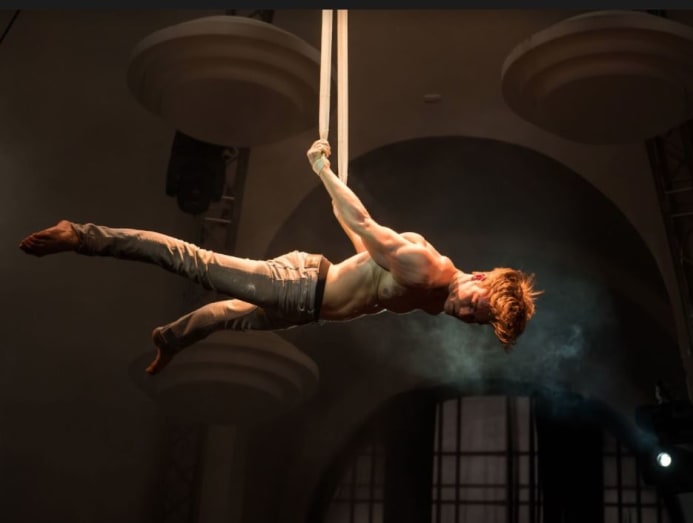 To ensure the safety and well-being of all guests, Sands Expo will be implementing several measures before, during, and after each performance.
These measures include temperature screening and SafeEntry check-in via TraceTogether token or app, stepped-up cleaning and sanitisation of the venue, and deploying Safe Distancing Ambassadors to ensure safe distancing measures are adhered to.
La Clique runs at Sands Expo & Convention Centre for a limited season until Nov 7. Book tickets at the Marina Bay Sands website. For more details on La Clique, go here.