Lady Gaga finally reveals truth about sizzling Oscars performance with Bradley Cooper
The singer addresses the romance rumours and shares with interviewer Oprah Winfrey that she and Cooper had "worked for days" on their duet for the award-winning song, Shallow.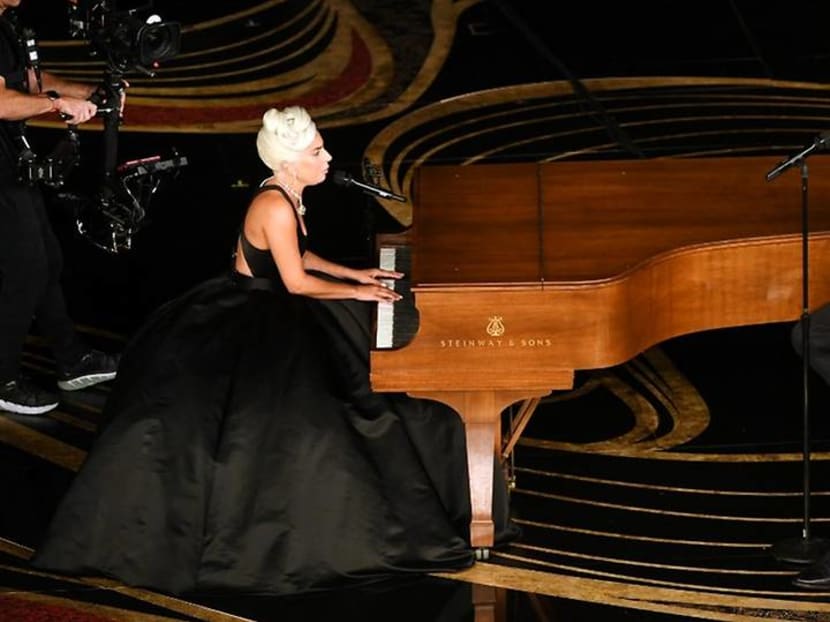 Lady Gaga has finally opened up about the much talked about duet of her Oscar-winning song, Shallow, with Bradley Cooper at the February awards show.
She told Oprah Winfrey in an exclusive interview with Elle magazine for the December issue that despite rumours that the two A Star Is Born co-stars were secretly in love because of their sizzling performance, it was all just a show.
She revealed: "Quite frankly, I think the press is very silly. I mean, we made a love story. For me, as a performer and as an actress, of course we wanted people to believe that we were in love. And we wanted people to feel that love at the Oscars. We wanted it to go right through the lens of that camera and to every television that it was being watched on.
The singer added that the two of them had "worked hard on it, we worked for days."
She shared: "We mapped the whole thing out – it was orchestrated as a performance."
It didn't help the rumour mill that Cooper and his then-girlfriend Irina Shayk broke up not long after that.
In the in-depth interview with Winfrey, Lady Gaga also spoke about her mental health, admitting that she used to be a "cutter". She added that she did not wish to glamorise the act and that she was "very grateful" that she didn't do it anymore.
"I've actually not opened up very much about this, but I think it's an important thing for people to know and hear: I was a cutter for a long time, and the only way that I was able to stop cutting and self-harming myself was to realise that what I was doing was trying to show people that I was in pain instead of telling them and asking for help," she shared.

The singer had to cancel her Wednesday night (Nov 6) performance in Las Vegas due to a sinus infection and bronchitis. She posted a message on Twitter, apologising to the fans who had travelled to see her, along with a photo of herself hooked up an on an IV.