Lady Gaga's Shallow finally hits No 1 after 22 weeks on the Billboard chart
It's her fourth chart-topper after 2011's Born This Way and it comes after elaborate attempts by fans to boost numbers.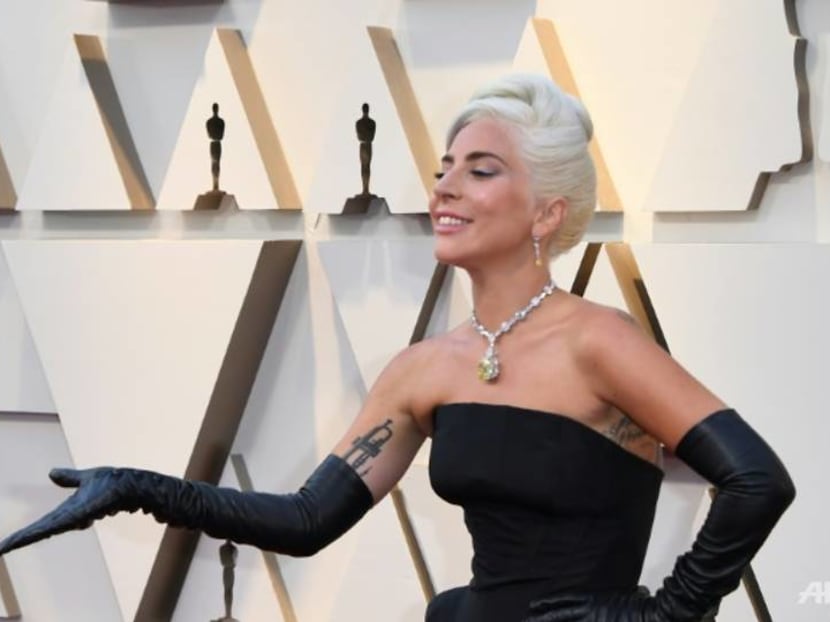 Lady Gaga and Bradley Cooper's steamy Oscars performance last Monday (Feb 25) have boosted Shallow to the pole position after spending 22 weeks on the Billboard Hot 100 singles chart.
The rock single off the soundtrack of A Star Is Born won the Academy Award for Best Original Song at the Oscars last week.
Shallow becomes Gaga's fourth No 1 single, after Just Dance and Pokerface in 2008 and Born This Way in 2011. This is Cooper's first No 1 and his first entry on the singles chart. It dethrones Ariana Grande's 7 Rings after five weeks atop the chart.
This comes after a week of elaborate schemes by Gaga fans to ensure the single claims the No 1 spot. Last week, fans created fake posters that resembled advertisements by Starbucks and Spotify, claiming to offer free gifts in exchange for streaming Shallow.
Shallow now serves as the encore number on Gaga's Vegas residency show, Enigma.