CNA documentaries to debut on Netflix as part of distribution deal with Mediacorp
Viewers can enjoy close to 80 hours of Singapore-produced content on the streaming platform starting in August. These include period dramas Last Madame and Titoudao, as well as 10 titles from CNA.
This August – and just in time for National Day – Netflix subscribers in the Asia Pacific region can look forward to bingeing on close to 80 hours of Singapore-produced documentaries, animated series and dramas as the streaming service serves up shows from Mediacorp following a content deal.
The homegrown content will, for the first time, include 10 titles from CNA, including the David Attenborough-narrated Wild City: Forest Life, which features fascinating wildlife in Singapore's urban jungle, such as the Raffles' banded langur.
Other CNA productions to look forward to include the award-winning investigative series Undercover Asia and Get Real, which both delve into intriguing issues and developments in the region.
Another first for Mediacorp is Netflix's acquisition of two locally-produced animated series: Downstairs and Lil' Wild.
Downstairs features the wacky adventures of a band of Kopitiam stalls owners in the neighbourhood. Familiar personalities voicing the characters include mrbrown and Patricia Mok. The two seasons of the series will be available from Aug 9.
Children's animated series Lil' Wild – out on Sep 17 – tells the tale of a cast of animals from different continents living together in a zoo. It's directed by animator and director Sergio Delfino.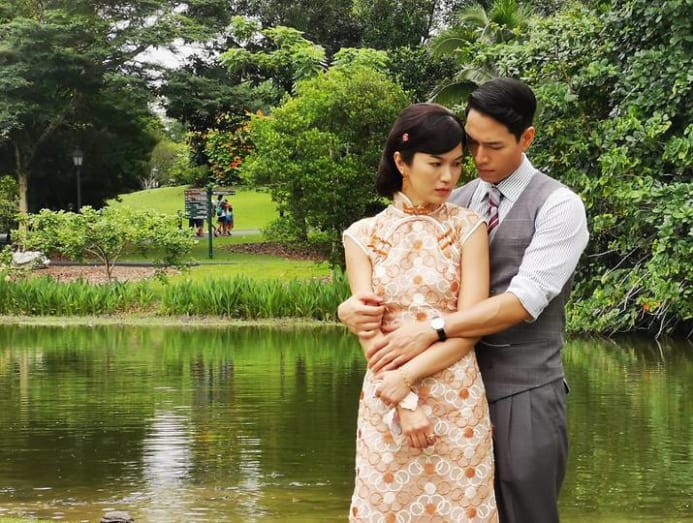 Looking for some critically acclaimed English period dramas to keep you hooked to your TV set? Mark your calendars for Titoudao: Inspired By The True Story Of A Wayang Star and Last Madame, which will be available on Netflix on Aug 5 and 6, respectively.
The Joanne Peh-starring Last Madame won best Asian drama at last year's Asia Contents Awards that runs under the Busan International Film Festival's Asian Contents and Film Markets event.
Another award-winner coming your way is Beijing To Moscow, which won Best Short-form Drama Series at this year's Star Awards. You should also check out Malay series Forensik, the spin-off of popular English drama Code Of Law, which will begin streaming on Aug 6.
Go to Netflix for more information.