EXO's Lay Zhang on his love for chilli crab, his 4 cats and learning Singlish for his concert
It's a special year for the Chinese pop star, who celebrates a decade in the biz after his EXO debut: He's got a new EP, West, and he'll be performing his solo show Grandline 2: Infinite Lands in Singapore on Oct 19.
"Music producer, singer-songwriter, dancer, and actor" is what Lay Zhang goes by. But we all know he's much more than that – he's also the CEO of Chromosome Entertainment, and an avid chilli crab lover.
In fact, the Chinese pop star and member of K-pop group EXO took the liberty to have chilli crab the very day he reached Singapore, after successfully wrapping up his concert in Malaysia the previous week.
His verdict? "It's delicious and has a friendly spice level." Safe to say, chilli crab is on Zhang's list of favourites.
Lay Zhang's in Singapore for his solo show Grandline 2: Infinite Lands. Ahead of his concert, CNA Lifestyle had a chat with the Chinese pop star and EXO member – and even got him to show us some of his dance moves.
ON HIS CONCERT AND ALBUM
Zhang's concert, Grandline 2: Infinite Lands, will take place on Oct 19 at Resorts World Convention Centre. The dedicated singer has been preparing for the show since July, and expressed his delight to finally be able to showcase his music and performance for fans in Singapore.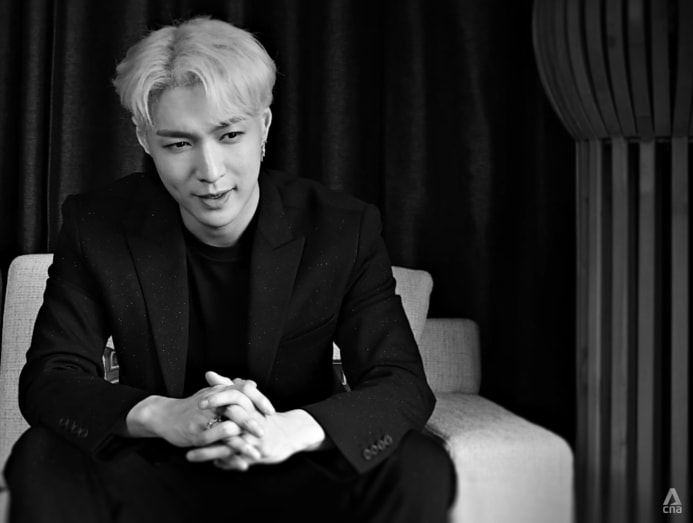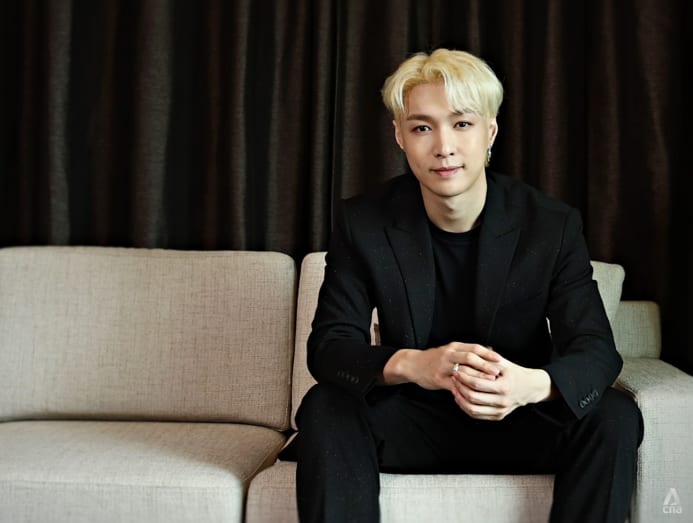 When asked what message he wanted to convey through the theme of this concert, Zhang said: "I think of a captain steering a boat that's continuously moving forward. Even as time passes, and the boat gets a little old, it keeps on going. As for me, I'll keep on going as well, there's no turning back."
The concert will feature hits such as Namanana and Lit, and we've confirmed it personally: The multi-talented star will be playing his instruments on stage.
Zhang plays the piano, guitar, and a traditional Chinese gourd flute called hulusi. His musical journey started a little rocky. "I used to learn how to play the instruments on an on-and-off basis, but one day I realised I'd really fallen in love with these instruments, so I watched video tutorials and continued to learn them by myself."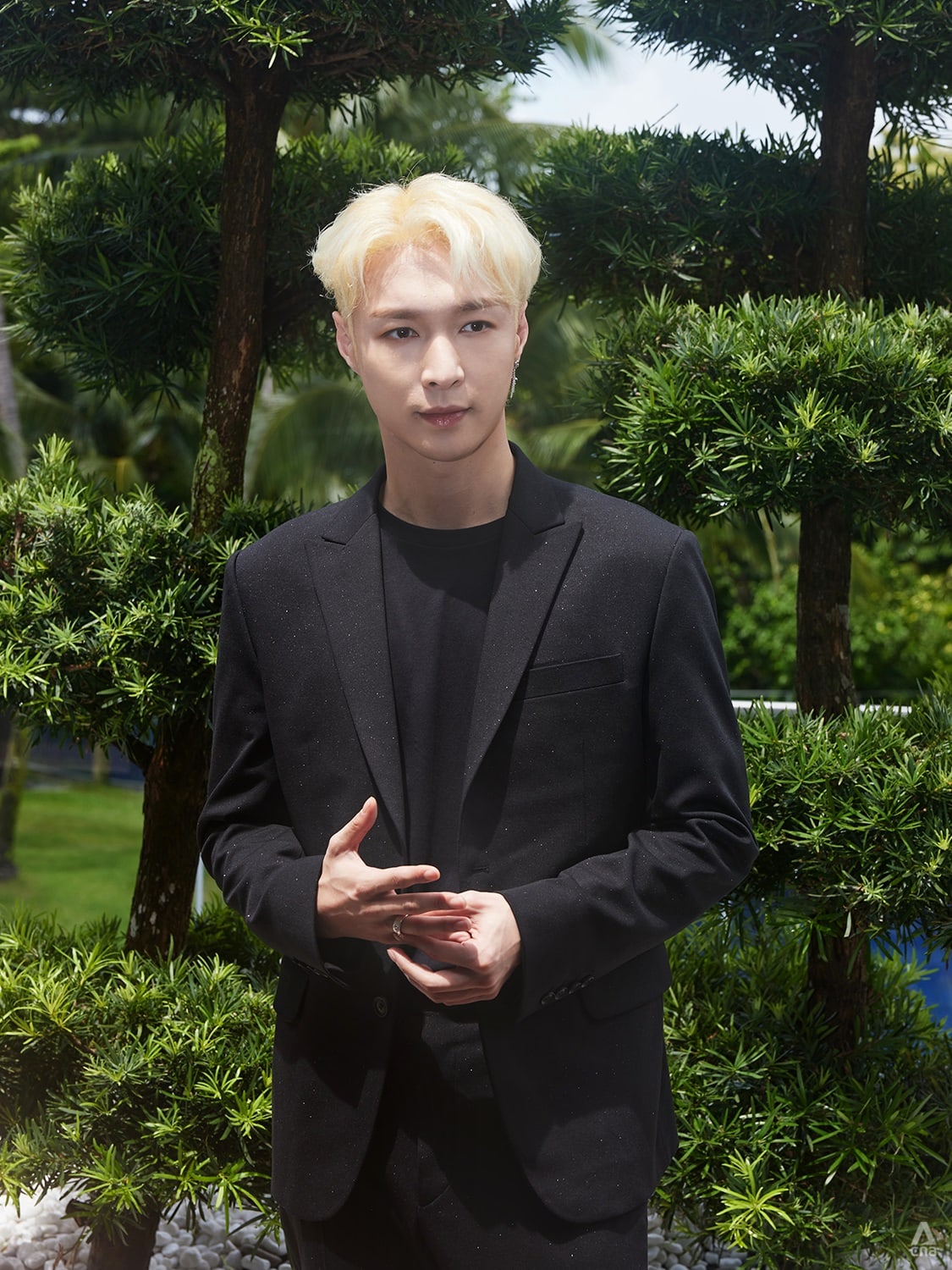 And as it turns out, Zhang is now a total pro with the instruments; fans who are bound for the concert are in for a treat.
Zhang picked I Don't Care as the song that was closest to his heart in his latest album West. In short, the song is about ignoring the haters and unwanted opinions, and following your heart. To that, he has a tip for dealing with comments from Internet trolls: "Scroll away quickly! Don't linger on them and focus on the supportive comments instead."
ON LEARNING SINGLISH AND HIS PETS
During the press conference on Monday (Oct 17), the singer took on the challenge to learn Singlish phrases on the spot, and now boasts a Singlish repertoire consisting of "shiok" (cool), "chio" (hot), and "yan dao" (handsome).
Upon picking up the terms, he asked: "Should it be shiok concert or concert shiok?"
"Shiok concert!" the on-site reporters agreed. Hopefully, we'll get to hear him say "shiok concert" as he compliments his fans with "chio" and "yan dao".
Meanwhile, Zhang told us about his four cats: Lulu, Luobo, Laosan, and Rookie. Lulu is the oldest at the age of two, while his youngest, Rookie, is just eight months old.
ON USING TRADITIONAL CHINESE INSTRUMENTS IN POP SONGS
As a producer, Zhang is known for incorporating traditional Chinese instruments in his Mandopop songs, which is no easy feat. The music producer revealed his attention to detail as he talked about his criteria in choosing between instruments such as the suona and erhu based on the tone, but his most important criteria? "The vibe, the feeling you get from the sound or even from the visuals in the music video."
When asked where his inspiration for music came from, he jokingly (but also in all seriousness) said: "From…the fact that I have to work. So if you ever want to be a good producer, make it your job."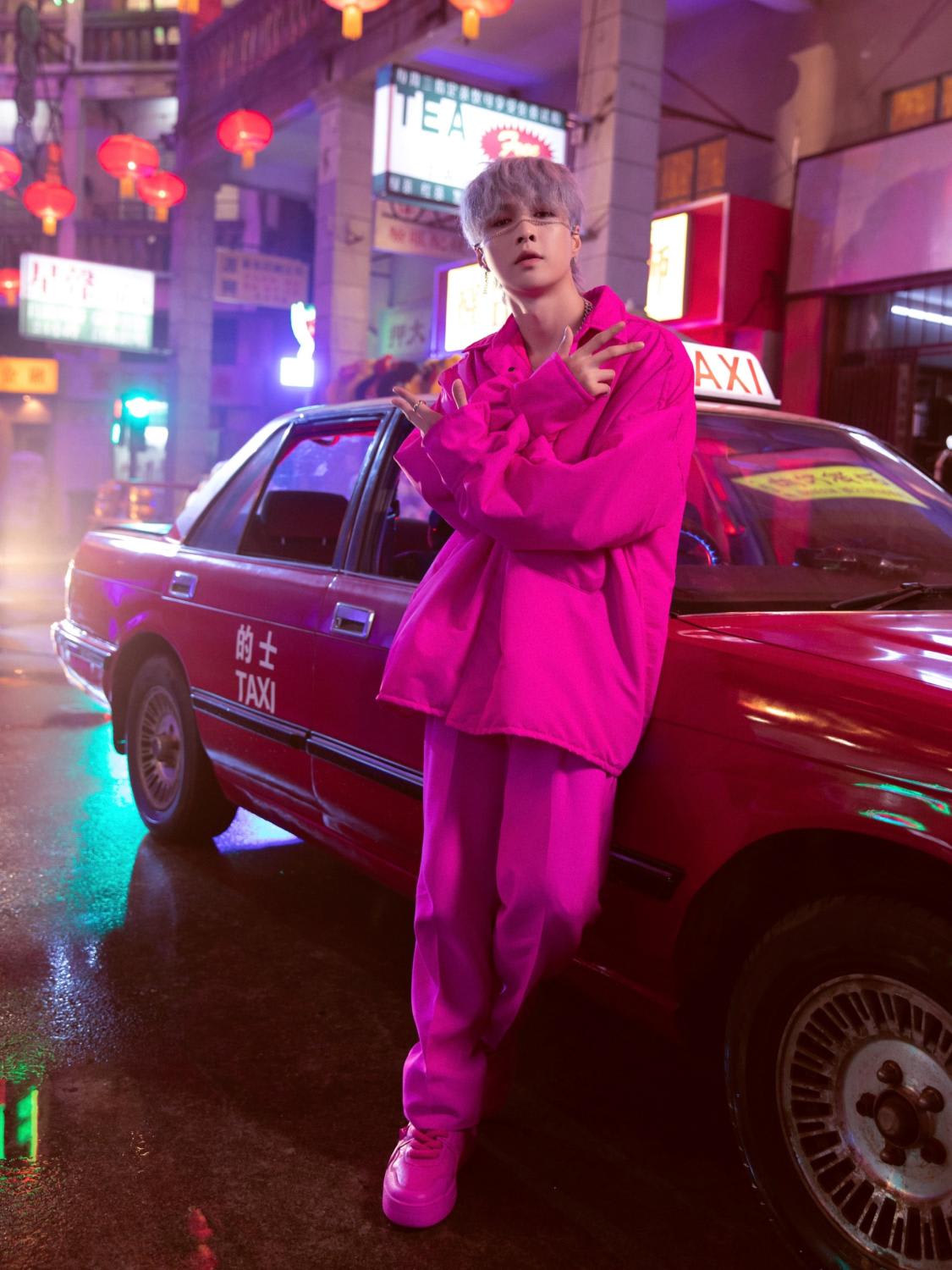 ON HIS CAREER
Juggling being the CEO of Chromosome Entertainment along with acting, singing, dancing, and producing has got to be tough on Zhang. If he's learnt anything from wearing multiple hats, they'd be: (1) Respect others in the field, and (2) "Don't do it," he chuckled, "it takes up loads of energy."
But in a parallel universe where he isn't an artiste, Zhang thought being a reporter would be a pretty cool profession, since he'd get to meet many different people through work.
LOOKING AHEAD
Humble and down to earth, Zhang thanked his fans and the people he has worked with for all the support he's been lucky to have received. To him, life is more about the journey and the people he meets along the way.
We asked Zhang what he wished for himself 10 years down the road: "To be healthy, still working, and to always be myself."
And one more thing: He hopes to frequent Singapore – yes, for the chilli crab, but more importantly, for his fans.
Lay Zhang's Grandline 2: Infinite Lands is on Oct 19, 8pm, at Resorts World Sentosa Convention Centre, Resorts World Ballroom. Tickets start at S$168 at https://ticketmaster.sg/.