'Not as romantic or soft': Why Lee Min-ho wanted to play the anti-hero in Pachinko
The South Korean superstar also tells CNA Lifestyle he tried to "provide as much authenticity as possible" while taking on the role of Hansu in Apple TV+'s sweeping epic.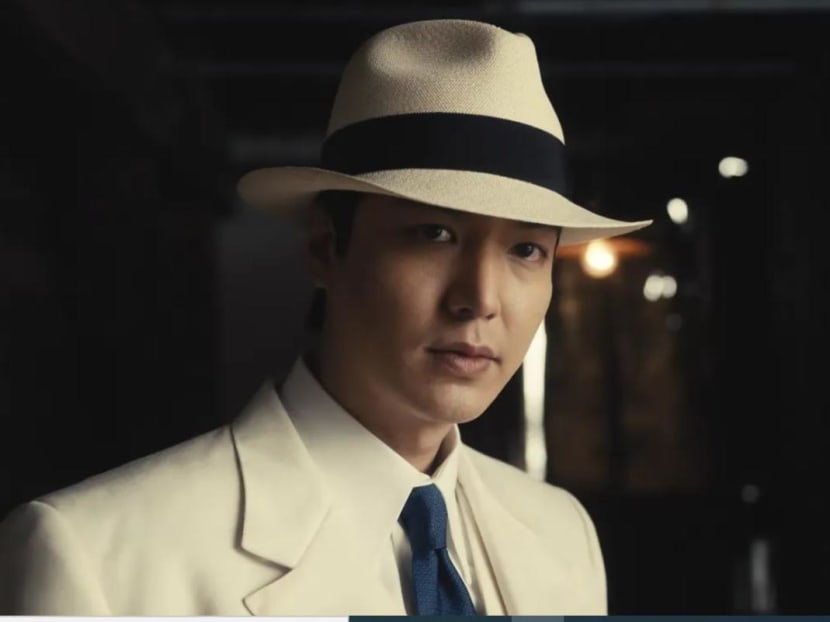 From the outset, Pachinko might not be your typical massive international hit K-drama. It's not Squid Game, and it's certainly not Crash Landing On You.
What it is, though, is a sumptuous, sweeping historical drama series that boasts South Korea's first Best Supporting Actress Oscar winner Youn Yuh-jung, a charismatic newbie in Kim Min-ha and a certain actor named Lee Min-ho. And it's gaining critical acclaim. 
Apple TV+'s adaption of the 2017 bestselling novel by Lee Min-jin tells the story of Korean immigrants living in Japan between 1910 and today, a family saga that explores the effects of poverty, abuse, war, suicide, and the accumulation of wealth on multiple generations.
And it is the very chance to study and journey through this rich and heart-wrenching part of Korean history, that made Korean A-lister Lee want to be part of this epic drama series.
We asked the 34-year-old actor who shot to fame with 2009's Boys Over Flowers what it felt like to revisit his country's painful past when preparing to take on the role as wealthy fishbroker Hansu.
"I feel the pressure," he told CNA Lifestyle. "So I really tried my best to study the period and also understand how people live in that period, so as to provide as much as authenticity as possible."
He added: "When it comes to projects that are based on history and based on past doings, then I tend to think that it's even more important that we become really careful."
With critics and fans alike lauding Pachinko, Lee's choice of giving it all and auditioning for a role that is so different from his usual good-guy leading man idol roles seems to be paying off. 
So how does it feel like playing the anti-hero for a change? 
"I'm always up for the challenge of new characters as an actor. And I always have this thirst for new characters," said Lee.
"And I think yes, Hansu might not be as romantic or as handsome or as soft as the other characters that I used to play. But his way of surviving during those desperate times really resonated with me. And I think he had to do what he had to and that itself is pretty much heartbreaking for me."
Heartbreaking enough that Lee poignantly feels the similarities between himself and the character he plays.
"Hansu and I are the same when it comes to our goals," he shared. "When I have a goal I want to achieve, I would do anything to achieve it without any hesitation."
He declared: "So actually, Hansu is one of those characters that will just stay on my mind for quite a long time."
Indeed, a big statement from an actor who carved his teeth and gained insane fame playing heartthrobs and leading men in popular K-dramas and movies, which also include The Heirs and, more recently, The King: Eternal Monarch, Gangnam Blues and Bounty Hunters.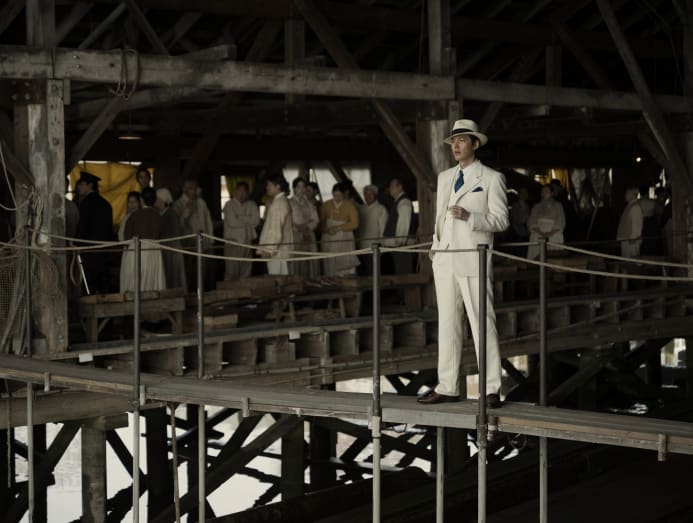 With this massive leap into an international production such as Pachinko, will we see more Hollywood shows in the Korean superstar's future? 
"Yes, I think we now live in a world where there are no silos," he shared earnestly.  "Like one day I'll be watching Spanish dramas, and the next day I'd watch something Taiwanese."
He continued: "So anything that would have a good storyline and if a project needs me and calls for me, and I'm sure that I can do a good job of it, then it doesn't matter if it's a Singaporean production or Korean production or an American production."
If that was a hint, then you heard it here first. Watch out for Lee Min-ho, hopefully coming to a Singapore production near you. 
Pachinko is currently streaming on Apple TV+