Korean star Lee Seung-gi announces he will marry actress Lee Da-in in April
The actor and singer made the announcement in a handwritten letter posted on Instagram on Tuesday (Feb 7). He wrote: "I proposed and she said yes."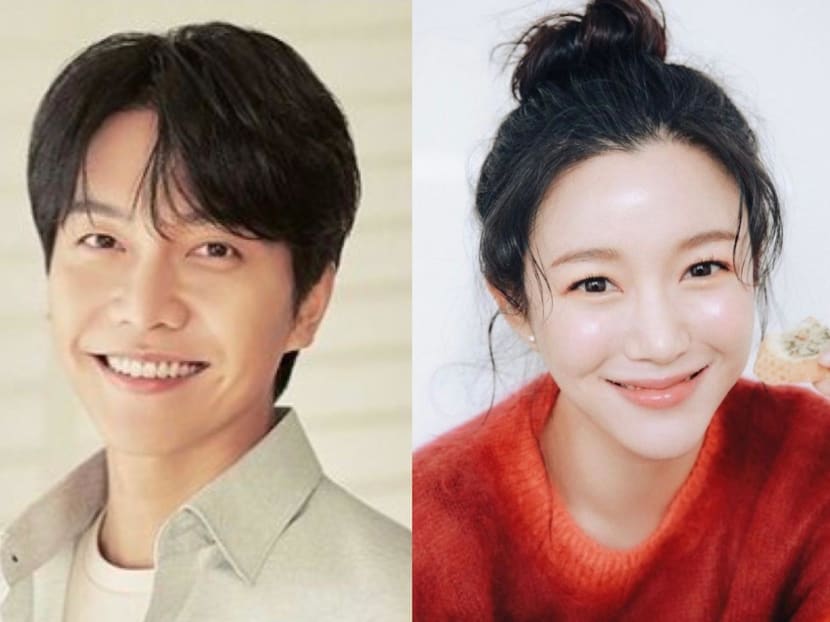 South Korean actor and singer Lee Seung-gi announced in an Instagram post on Tuesday (Feb 7) that he is set to marry his long-time girlfriend, actress Lee Da-in, on Apr 7. They first confirmed their relationship in 2021 and have been together for three years. 
Lee Seung-gi posted a handwritten letter to his fans on his social media page. "Hello, this is Lee Seung-gi. I feel there have been many instances this year that require me to write long texts," he began his note.
He continued: "I want to tell you the most important decision of my life. I decided to spend the rest of my life with Lee Da-in, whom I love, as a married couple, not just as lovers. I proposed and she said yes. We will have a wedding on April 7.
"Now that I have someone to be responsible for, for the rest of my life, I wanted to tell you this happy news myself. Please cheer for our future. We'll live happily and keep on giving. Thank you."
While the news has been met mostly with expressions of support, there are some online commenters who have mixed feelings, bringing up Lee Da-in's family's past controversy as the reason. The actress' stepfather was jailed for manipulating stock prices and earning unfair profits.
Some commenters are in disbelief that Lee Seung-gi, known for his roles in A Korean Odyssey and Mouse, would want to marry someone whose family member conned others of money, given that the actor himself was a victim of fraud.
Lee Seung-gi was embroiled in a legal dispute with his former agency Hook Entertainment after he revealed in November that he had not been paid despite releasing several albums with them since his 2004 debut.
The agency paid him 5.4 billion won (US$4.3 million) in December to settle the dispute, comprising 1.3 billion won as his base earning, 2.9 billion won for earnings from music distribution and 1.2 billion won in interest.
The star said that he would use the money – excluding legal fees – to help those with financial difficulties. "There are people who cannot even go about their daily lives because of illnesses. There are people who give up their dreams because of financial difficulties. This 5 billion won may not be enough to help all of those people, but it could be one small step towards something," he said.