New celebrity couple: Korean stars Lee Seung-gi and Lee Da-in confirmed dating
They are said to have bonded over their shared love of acting and golf.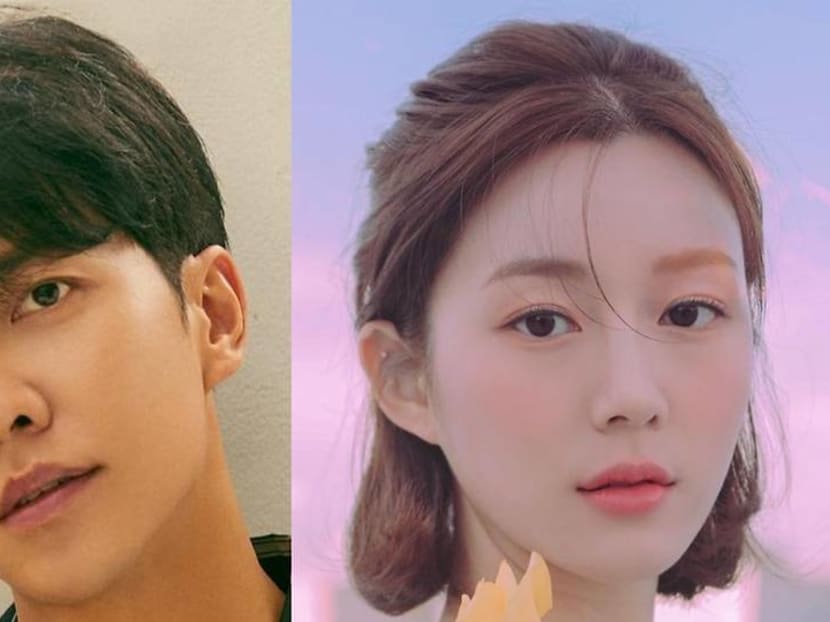 There's a new celebrity couple in South Korea: It's confirmed that actor-singer Lee Seung-gi and actress Lee Da-in are in a relationship.
The confirmation from Da-in's agency came soon after Korean news outlet Sports Kyunghyang first broke the news on Monday (May 24), reporting that the couple have been together since the end of 2020.
According to the report, they got closer because of their common passion for acting and golf, and that Seung-gi often spent time with Da-in when he wasn't working on his recent drama, Mouse.
The actress' agency, 9Ato Entertainment, said she confirmed "they had met as a senior and junior (in the same industry) and have been carefully getting to know each other since five or six months ago".
South Korean entertainment portal Dispatch also released on May 24 several photos of the couple out and about in late 2020, including a shot of them visiting the actor's grandmother.
The 35-year-old Seung-gi debuted as a singer in 2004 before starting to act. Notable roles include in Vagabond and A Korean Odyssey. He previously dated Yoona of K-pop band Girls' Generation in 2014 but they broke up the following year.  
The actor was also reported to be leaving his long-time agency on May 31 to establish his own company.
Da-in, who is 30, is the daughter of veteran actress Kyun Mi-ri and the younger sister of actress Lee Yu-bi. She started acting in 2014 and recently starred in the series, Alice.