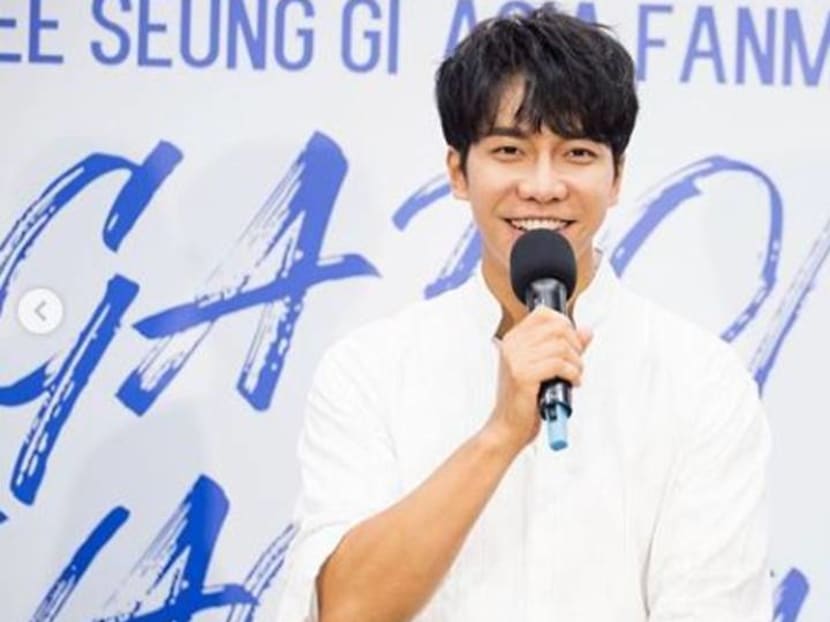 South Korean heartthrob Lee Seung-gi is set to embark on an Asia fan-meeting tour this October to promote his action-packed new drama Vagabond. 
Organisers Applewood announced four dates covering four cities on Thursday (Aug 8), with the number expected to grow in the coming days. 
Lee's third stop is on Oct 26 in Singapore, which he visited last year for a fan-meeting to celebrate his 14th anniversary in the business. 
Lee had then just wrapped up the Netflix hit Korean Odyssey - his fist project since completing military service. 
On Tuesday (Aug 13), local organisers IMC Live Global announced that the show will be held at 7pm at the Singapore Expo Convention and Exhibition Centre Hall 7, with tickets going at S$138 for Category 3, S$178 for Category 2, S$218 for Category 1 and S$248 for VIP. 
Signed posters as well as group photo-taking opportunities are also up for grabs. 
Ticket sales will open to the public on Aug 20 at 10am via AirAsia RedTix. 
The 32-year-old will also stop by Manila on Oct 12, Bangkok on Oct 19 and Kuala Lumpur on Nov 30. 
Lee's latest project, Vagabond, is a spy action thriller also starring Suzy Bae and Shin Sung-rok. The actor plays a man looking for the truth behind a plane crash that killed his nephew.
Vagabond is expected to air on Netflix as well as Korean TV channel SBS in September.