Video game or toy? World's first Lego Super Mario can collect coins in real life
Lego and Nintendo reveal the full product range of their Lego Super Mario universe, including Mario's House and Yoshi expansion set, which will be available from Aug 1.
With a particularly tumultuous first half of the year, many of us might have overlooked one particular milestone in pop culture: 2020 marks Super Mario Bros' 35th anniversary.
Yes, that's three and a half decades of our favourite plumber, his green-overalled brother Luigi, green pipes, gold coins and lots of jumping and Koopa-crushing.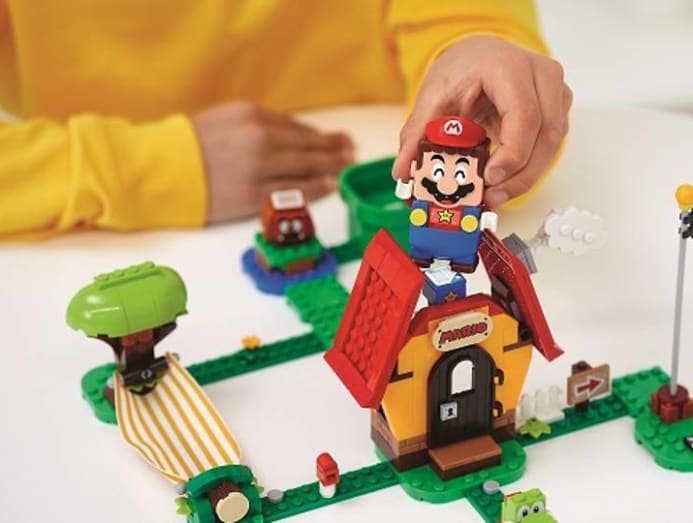 From its humble beginnings of being the hero in Donkey Kong to Mario Kart, Dr Mario, Mario Party and even Mario Golf and Tennis, the video game series has firmly staked its claim in gaming history and rightfully earned legions of global fans over the years.
So how else does one level up for the next generation? By joining hands with Lego to create the ultimate toy team-up.
The toy company has partnered with gaming giant Nintendo to create an interactive Super Mario figure and full product line that, according to its designers, will change and reinvent the way people interact with Super Mario in the physical world. 
The new Lego Super Mario experience, along with its full range of expansion sets and Power-Up and character packs will be launched on Aug 1, with pre-orders now available.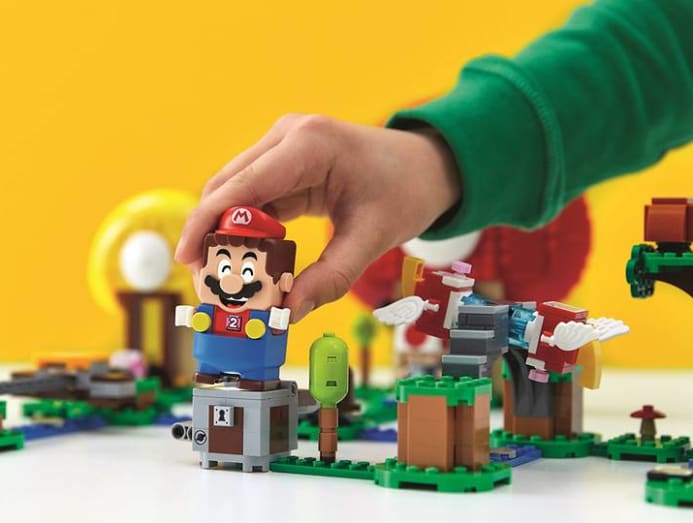 But what does this all actually mean? If Lego Super Mario is not a video game and not quite a Lego set, then what exactly is it?
The Adventures with Mario Starter Course (S$84.90) – which was first announced in April this year  – is pretty much the key to unlocking the entire play, being the only set to feature the interactive Mario figure that collects coins in physical game levels you, the player, created with Lego bricks. 
Yes, you've read right. Mario will be able to collect his precious gold coins in real life. And even take down his enemies.

After syncing your Mario figure to the free Lego Super Mario app (available to download for both android and iOS), he becomes highly interactive by lighting up and making sounds, all triggered when he goes over certain Lego bricks.
For instance, you can direct your Mario to jump on top of Goombas, which will see you (the player) automatically collecting points as a result. These coins will show up on a small LED screen on Mario's chest and his eyes light up, making the whole experience incredibly surreal.
This supporting feature also keeps track of scores to encourage continuous rebuilding, as well as provide digital building instructions with zoom and rotate viewing tools to make building easier. It also offers suggestions of other creative ways to build and play, and most importantly for children, provide a safe forum to share ideas with friends. It also offers the opportunity to compete and collaborate with friends who also have their own Lego Super Mario.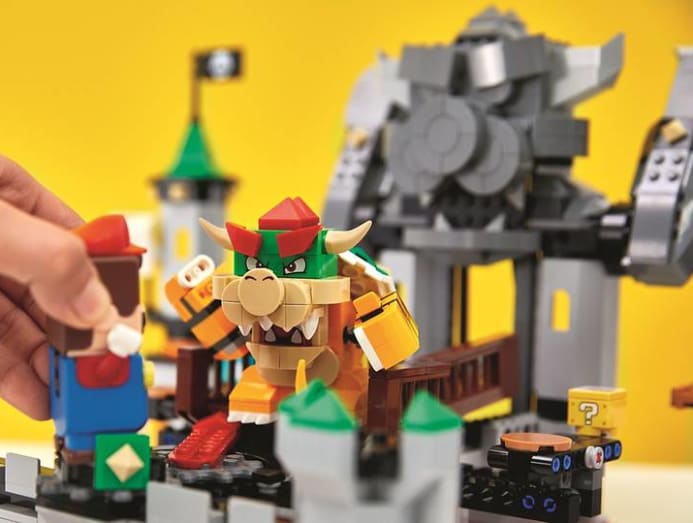 "By seamlessly incorporating the latest digital technology, Lego Super Mario is a highly social, interactive and collaborative experience for kids," said Julia Goldin, Chief Marketing Officer and EVP of the Lego Group. "With this experience we will help millions of kids with love for Mario to engage and play in a completely new way, where they are in control of creating and playing games with their favourite character."

The entire range of expansion sets includes: The Piranha Plant Power Slide, Bowser's Castle Boss Battle, Guarded Fortress, Mario's House and Yoshi, Toad's Treasure Hunt, Desert Pokey, Whomp's Lava Trouble, and Boomer Bill Barrage.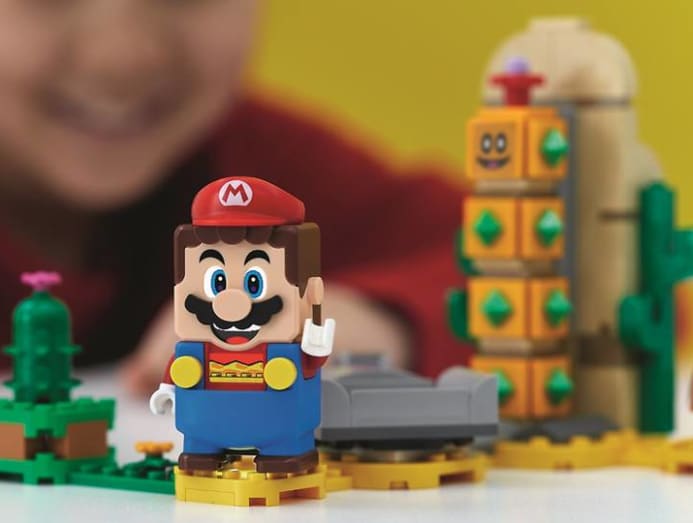 This means you can build Mario's house, search for treasure hidden by Toad, and defeat a Koopa Trooper in the Guarded Fortress. 
The ability to design your own game levels does lend itself to greater involvement for players. And together with the Power-Up Packs (a selection of different suits including Cat Mario and Fireman Mario that each reveal new features and powers) and a robust imagination, physical gameplay is immediately boosted.

There are also 10 collectible enemy characters available in blind bag character packs, each of which includes a buildable character and action tag to play with: A Paragoomba, Fuzzy, Spiny, Buzzy Beetle, Bullet Bill, Bob-omb, Eep Cheep, Blooper, Urchin or Peepa.

Said Takashi Tezuka, Executive Officer and Game Producer of Nintendo: "I have always liked Lego products and how they help children use their imagination to play. The new product we created together with the LEGO Group seeks to combine two different styles of play – one where you freely build the world of Mario and the other where you play with Mario in the very world that you have created."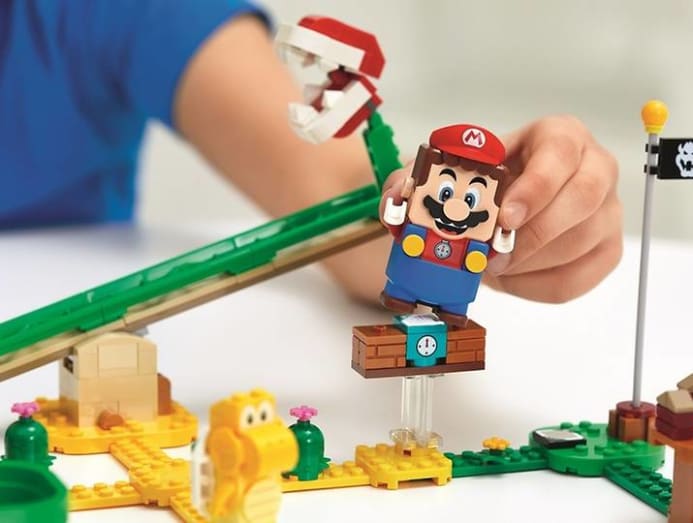 Tezuka added that he was really looking forward to see how people's play will expand with the 16 new sets that have been announced. "Each player's preferences and imagination are different," he said.
Although Lego has collaborated with other video game franchises in the past, such as Sonic the Hedgehog, this is the first time Mario has appeared in Lego form.

Fans can pre-order the Lego Super Mario starter course here.