Leica on Huawei collab: 'By far the best phone camera system we've ever had'
As CNA Lifestyle discovers in London, the Huawei Mate 20 Smartphone Series features triple Leica lenses and innovative camera functions boosted by impressive AI.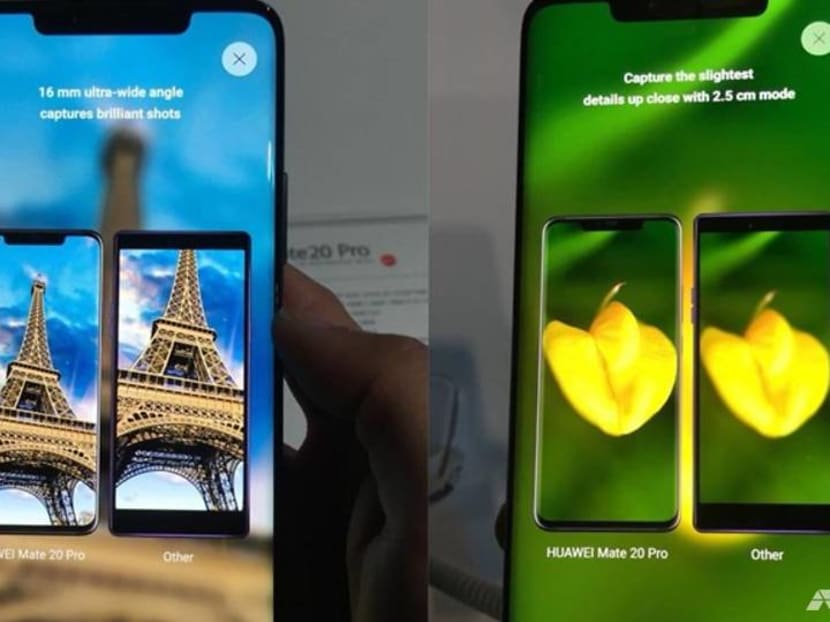 For more than a century, iconic camera manufacturer Leica has created lightweight cameras favoured by street photographer pioneers, and world-class optical lenses that represent German engineering at its best. It still continues to attract consumers aspiring to achieve "the Leica look", characterised by moody black-and-whites or rich painterly colours.
It was no wonder that in its race to the top of the ultra-competitive smartphone market, Chinese handset manufacturer Huawei approached Leica in 2014 about the possibility of a collaboration.
As Benjamin Duck, Group Leader of Leica's Optical Design Photo, said: "Leica has really looked at what our competitors are doing, because we are leaders, not followers.
The fruit of their latest collaboration was unveiled at a global launch in London on Oct 16: The Huawei Mate 20 series.
Considered by industry insiders as one of the most anticipated smartphones of the year, the Mate 20 series features triple Leica lenses. The Ultra-Wide Angle Lens allows you to capture wider, while the 2.5cm Ultra Macro shot lets you capture closer. For selfies, a single-lens front camera with a 24MP @ f2.0 aperture has been included.
The Mate 20 Pro stands out for its advanced photographic capabilities, with a power-packed 40MP Wide Angle Lens @ f1.8; 20MP Ultra Wide Angle Lens @f2.2; and 8MP Telephoto Lens @f2.4.
An iconic matrix camera design sees the lenses and a dual-tone flash, all positioned down the central spine of the device, with the internal architecture of the camera built into a single system.
As Peter Gauden, Global Senior Product Marketing Manager, Huawei Consumer Business Group said at a Leica workshop held yesterday (Oct 17) in London: "It's a massive triple camera and a huge capacity 4,200 mah battery, housed within a very slim chassis".
All of it boosted by strong Artificial Intelligence capabilities developed by Huawei.
LEARNING MACHINE RECOGNISES 250,000 PHOTO SCENARIOS
"For Leica, it has always been about the final image quality," said Duck. "But for the Mate 20 series, we are closely involved in working closely with Huawei feedback about how their software impacts the final image quality."
Explained Gauden: "The AI and machine learning capabilities can recognise and understand more than 250,000 different kinds of scenes and scenarios and predict what picture you want to achieve. This is versatility never ever seen before in a mobile phone camera."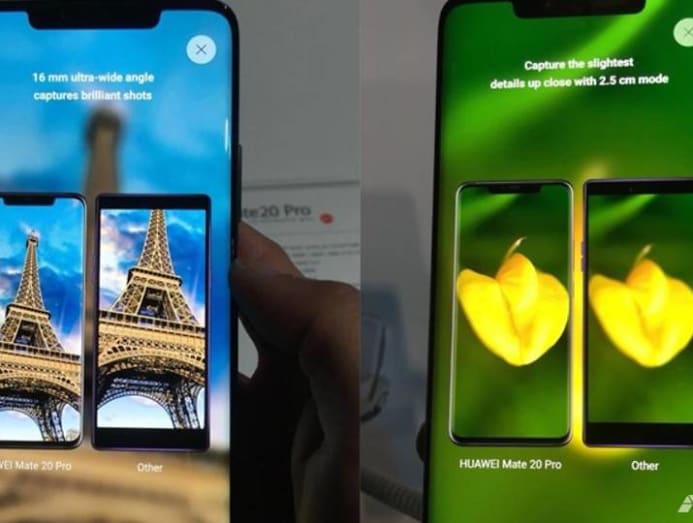 The AI Portrait Photos function include Bokeh Lighting and AI Relighting, which transforms any background into your choice of stained glass, studio lighting with a black background, or lighting that seems to be streaming through horizontal louvres.
The camera's Night Mode ensures photos stay colourful and detailed even in low-light conditions, by setting an exposure time of up to six seconds, while the Master AI option recognises the context of your settings – for example, whether you're at the beach, or viewing a sunset – and optimises the camera settings accordingly.
The macro lens allows you to shoot from as close as 2.5cm and capture detail as sharp and incredible as say, the spikes on a grasshopper's legs. In comparison, noted Gauden, other phone cameras begin to lose focus from as far as 9-cm away.
The video functions are equally varied and impressive.
The AI video zoom detects moving objects and auto zooms so the subject remains focused, while also performing an audio zoom, for video footage with more polished results.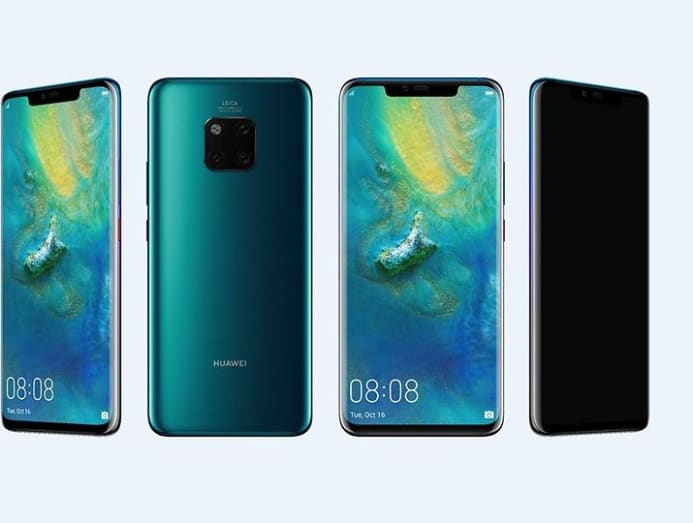 Filming options include Background Blur, creating a dreamy, romantic effect; AI video Portrait to recreate the film-noir aspect of Sin City, where the main subject appears in colour, while everything else in the background is in black and white; Suspense to imbue your main subject with a ghostly blue, Ju-On like pallor; and Fresh for a happy, sunshine-and-rainbow mood.
"Although Leica is in the business of always improving the quality of lenses, it's not just about the lenses. It's also about working together with Huawei on the software and algorithms relating to AI," said Dr Florian Weiner, project manager of Leica's Optical Design. "This is by far the best phone camera system we've ever had."
The Huawei Mate 20 and the Huawei Mate 20 Pro will be available in Singapore from Oct 27 at the recommended retail price of S$998 and S$1,348, respectively, at all Huawei Concept Stores, local telecommunication operators, selected consumer electronic stores, authorised mobile retailers and selected online marketplaces.
CNA Lifestyle was in London at the invitation of Huawei.