What do Leonardo DiCaprio and Brad Pitt get up to on their boys' nights in?
The two Once Upon A Time… In Hollywood stars have recently been getting their hands dirty at Pitt's LA mansion.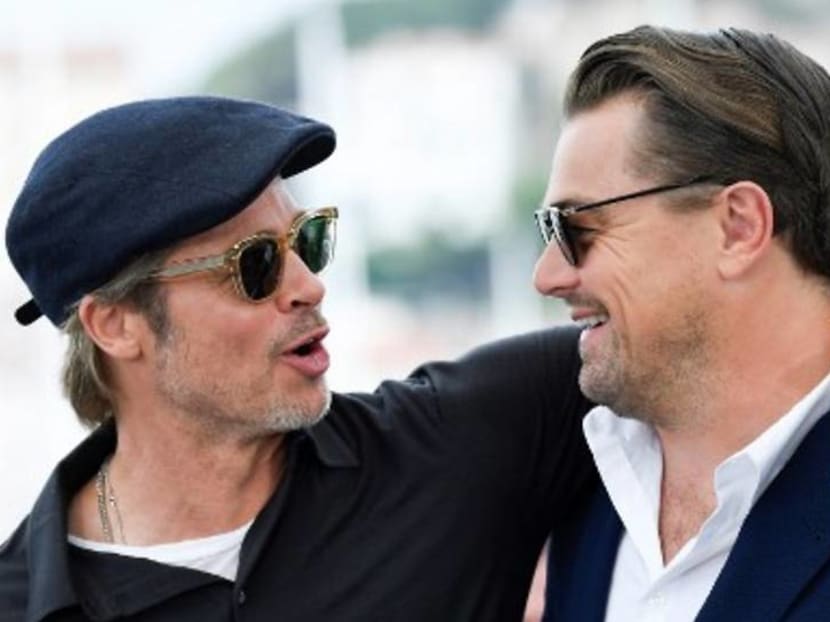 Leonardo DiCaprio and Brad Pitt are sharing the screen together in Once Upon A Time… In Hollywood, but apparently, they've also been sharing space together on another interest: sculpting.
According to UK's The Sun, the two Hollywood superstars have been hanging out at Pitt's LA mansion to create art together. A source told the paper: "Brad's got his own sculpting studio at his house and Leo loves coming over to use it. They sometimes hang out with Brad's artist pals, but other times it's just the two of them."
The source also revealed the stars' favourite snack for when they're busy with their artistic endeavour. "Leo brings sandwiches over from their favourite place, Fat Sal's, and they spend their boys' nights creating art until the early hours," said the source.
Pitt started dabbling with pottery after his divorce from Angelina Jolie. He told GQ Style in 2017 that the manual labour was good for him. "I think it was Picasso who talked about the moment of looking at the subject, and paint hitting canvas, and that is where art happens. For me I'm having a moment of getting to feel emotion at my fingertips. But to get that emotion to clay – I just haven't cracked the surface. And I don't know what's coming."
He added: "Right now I know the manual labour is good for me, getting to know the expansiveness and limitations of the materials. I've got to start from the bottom, I've got to sweep my floor, I've got to wrap up my sh** at night, you know?"
Quentin Tarantino's latest movie sees DiCaprio playing a former television star named Rick Dalton, while Pitt stars as his best friend and stunt ­double Cliff Booth.